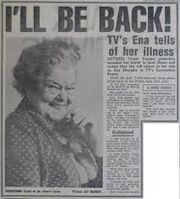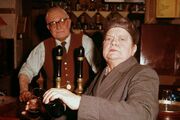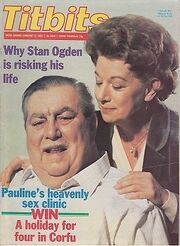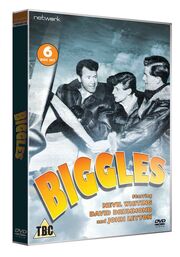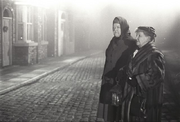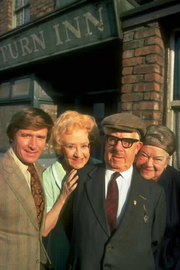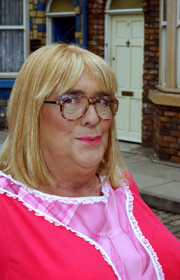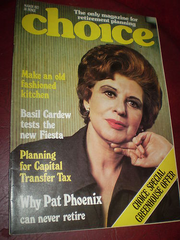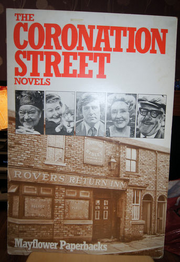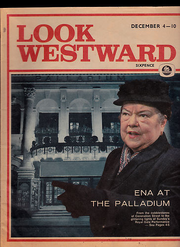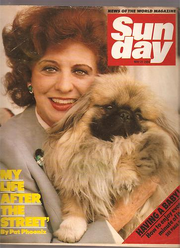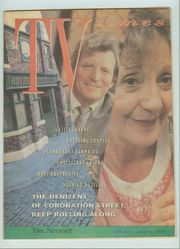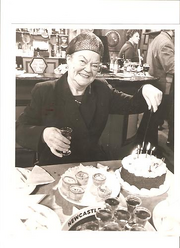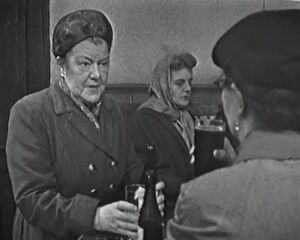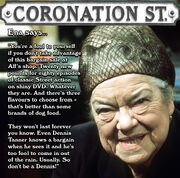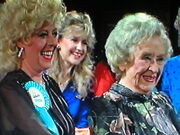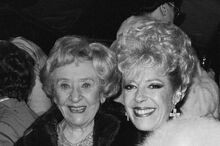 GLORIOUS 12 COVERS-SET OF RADIO TIMES FOR CORRIE 50TH;bought today!!!Sylvesterfan 20:07, November 27, 2010 (UTC)ss pics attached!DENNIS TANNER IS BACK AFTER 43 YEARS;Official announcement;25/1/2011.Sylvesterfan#
I WONDER WHAT ANNIE WALKER WOULD THINK OF CINDY BEALE/MICHELLE COLLINS RUNNING HER DOMAIN??????WE MISS THE DUCHESS OF WEATHERFIELD..EVEN 27 YEARS SINCE SHE CEASED TO REIGN SUPREME AT THE ROVERS RETURN!!!!!!!!!!!!!!!!!!!!!!!WS; APRIL 19th 2011;Sylvesterfan 15:25, April 19, 2011 (UTC)
THE SAD PASSING OF ACTRESS ELISABETH SLADEN ON 19 APR 2011; although famous for playing the part of Sarah Jane Smith in BBC 1's;Dr. Who series...she actually ALSO appeared in SIX EPISODES OF CORONATION STREET in 1970[eps 942/3/4/5/6 and 947]...playing a barmaid called Anita Reynolds; who worked at the Flying Horse..and who was a brief love interest of Len Fairclough!!
OUR BETTY IS 90!!!!!!!!!!!!!!!!!!!!!!!!!!!!!!!!!!!!!!LONG MAY SHE REIGN!!!!!!!!!!!!!WS Sylvesterfan 00:18, May 22, 2010 (UTC)*I Voted ENA my favourite all-time character in recent 50th Anniversary poll!May 23, 2010.From my own Corrie Archives;WHY I DON'T LIKE PUBS;DORIS SPEED Interview 1980!!!01:19, June 16, 2010 (UTC)2 x NEW 50 YEARS OF...BOOKS OUT IN OCT 2010!
Hi,
Being a fan of Coronation Street for almost 40 years...i was also employed by Granada TV on the tours in Manchester...and at the World Of Coronation Street Exhibition at Blackpool; i have also purchased 91 episodes from ITV that are not commercially available.I have vast amounts of original memorabilia; especially of my favourite character of all-time Ena Sharples[ Violet Carson OBE]; inc; Signed photos, letters, magazines and still images...!
By far my favourite episode of the 1970s...is EP 1710;Silver Jubilee 1977....favourite EP of the 1980s is...EP 2631;Rovers Fire 1986...and PICTURED[ Bet saucily winking...] is the favourite of the 1990s;Bet and Raquel's drinks party 1994/EP 3756....the 2000s is EP 4745b; Raquel and Curly two-hander = Ep only featured these two characters in an emotional brief reunion; 2 Jan 2000!
The 1960s favourite Episode....? well i have to admit the Silver Wedding of Jack and Annie Walker;EP 194;Oct 1962 is the funniest by far...poor Elsie gets trifle spilled down her 'borrowed' frock...and Ena pushes the boat out and wears a glittery hairnet!!!!!!!!!!!!!!!!!!!!!!!Sylvesterfan 00:35, March 4, 2010 (UTC)
Annie Walker is definately my second-favourite character after Ena; i have again been fortunate enough to buy all her last eps from ITV; she disapeared from our screens when Doris Speed MBE fell ill in October 1983l.She sadly never returned, but i NEVER stopped missing her...and Bet's salute to Annie; by means of a framed photo of her in the Rovers back room was very apt!!!!!
The latest addition to my Corrie Memorabilia; is a set of FIVE rare TV Cards; featuring Ena, Annie and Hilda etc...!Circa; 1985.
It is exactly 30 years today since my fave all-time character Ena graced the cobbles of Corrie!;2/4/1980-2010.
The latest of my Corrie Press Photos arrived today; from Ep 2474; 17.12.1984.[added this image to Ep 2474 Info...as screencap!Sylvesterfan 17:12, March 18, 2010 (UTC)
The latest rumours of Cast returns is that Julie Goodyear and Sherrie Hewson are tipped for treading the cobbles once again!;15/3/2010.
Great to see the new Corrie 50th Birthday logos;PICS ATTACHED; 31/3/2010.Sylvesterfan 00:55, March 31, 2010 (UTC)
With the 50th Birthday looming...Nostalgia is everywhere for Corrie....i watched Elsie's departure/Len and Elsie; 2 clips that had the same dialogue;1st time in May 1963 and again...dubbed when Elsie was being nostalgic in June 1969.fabulous viewing;Elsie's Departing Taxi pic attached!!!!
Tony Warren ....the Genius Creator of The Street wrote many early scripts.....the latter scripts[see attached frame of P694/536] were fewer...but still as good!Tony has just written the Foreword for the 50 Years of.....Book;released 4/10/2010.Sylvesterfan 00:00, June 20, 2010 (UTC)
Two Brand New photographs showing actress Jessie Wallace as Elsie Tanner and Celia Imrie as Annie Walker in the new BBC4; Florizel Street; looks very authentic!!!!Sylvesterfan 12:46, July 2, 2010 (UTC)
Just Knew...ROAD TO CORONATION STREET would be So Wonderful...My time at Granada was such fun!!Sylvesterfan 23:14, September 16, 2010 (UTC)
With so much attention on the 50th Anniversary in December...i have just dug in to my Corrie Archives and found The Updated Streets Of Weatherfield Aerial Drawing from the Street's 25th Anniversary...although the Original Drawing done by artist Dave F Smith in 1976 was issued...the 1985 UPDATE;with residential list altered on CSt only... actually appeared in Number ONE issue of a [proposed] 24-weekly part magazine called THE STREET;by Granada/ORBIS Publishing.
alas only FOUR issues ever made it!!!WHICH SEEMS A GREAT SHAME REALLY!!!See Pic
attached!
Sylvesterfan 17:18, September 17, 2010 (UTC)
Well the 12 DVD disc set Celebrating 50 Years of Corrie has ONE THIRD of Episodes already released commercially...but there is TWO THIRDS of Episodes UNPUBLISHED COMMERCIALLY!!!!Still disapointed at OUR ENA[My all-time fave]...making the 28 spot in TOP 50 POLL on this set!!!BOO!Sylvesterfan 16:01, October 17, 2010 (UTC)[here is a rare early pic of Vi,Margot and Lynne to savour!!!!] The CORRIE 50 Fun continues....with Michelle Keegan and Craig Gazey on the Sunday Mirror Magazine cover;24/10/10...dressed has Hilda and Stan Ogden...and inside the mag...dressed has other past characters of the street!!!Pic attached[hopefully!]Sylvesterfan 23:07, October 24, 2010 (UTC)
GREAT TVTIMES; May 7-132011; feature on the return of DENNIS TANNER; see attached pic..surrounded by some of my Elsie Tanner items; signed pic/videos/dvd focusing on early Dennis era!!!;
ANOTHER VIOLET CARSON SIGNATURE: This Ebay Gem arrived in the post today!!!!!!!;WS 4/5/2011
Even 31 Years after her last appearance; i found myself watching blocks of episodes featuring my all- time favourite ENA SHARPLES yesterday; on my day off from work...especially a rare gossip scene with Mavis Riley in the Snug; from July 1979; See Pics!WS; 26/7/11.
My favorite pages
Doris Speed and other members of the cast were invited to switch on the Blackpool Illuminations in 1983.
Add links to your favorite pages on the wiki here!
Favorite page #2
Favorite page #3
*Disclosure: Some of the links above are affiliate links, meaning, at no additional cost to you, Fandom will earn a commission if you click through and make a purchase. Community content is available under
CC-BY-SA
unless otherwise noted.