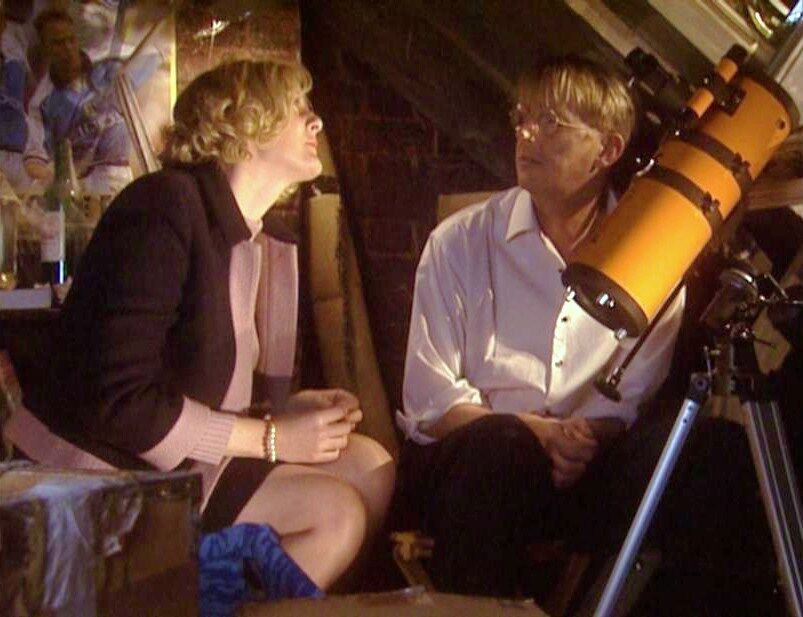 A Two-Hander is a play, film or television programme in which only two characters appear. While they can sometimes be in a form of conflict, they can also be in a position of harmony and the script explores the nuances of the relationship between the two.
Within serials, the form has been most utilised by EastEnders which, for the purposes of filming several episodes simultaneously, produced an episode in October 1986 which featured just the characters of Den and Angie Watts (plus a non-speaking window cleaner) and which garnered critical acclaim. Up to 2010 the programme has produced eighteen such episodes, several episodes with just three or four speaking parts and even an episode with a single character, Dot Branning, in January 2008.
Coronation Street has not been as eager to explore this dramatic style with only two episodes to date which fit the description proper but it has early antecedents of the formula in Episode 351 (22nd April 1964) in a seven-minute scene between Jerry and Myra Booth, in Episode 753 (4th March 1968) when the entire second half of the programme was given over to an eleven minute scene between Elsie Tanner and Len Fairclough and in Episode 1006 (9th September 1970) in a six-minute scene with Elsie and Alan Howard, all of these sequences being notable for being recorded in one take.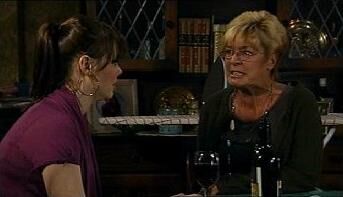 Even when the programme did dip its toe in the water with Episode 4745a (2nd January 2000) it was not a regular episode but a special edition featuring the one-off return of Sarah Lancashire as Raquel Watts and her meeting up with ex-husband Curly. This came about at the suggestion of writer John Stevenson, the creator of Raquel, who felt that her previous departure had not brought about proper closure of the character.
A regular episode that was a two-hander in the EastEnders style was Episode 6519 (25th March 2007) in which on the eve of Tracy Barlow's trial for the murder of Charlie Stubbs, she confessed her previously denied guilt to mother Deirdre.
In addition the programme has had several episodes with much-reduced casts. The Richard Hillman storyline provided two of these with Episode 5383 (17th November 2002) and Episode 5448 (24th February 2003) which both had only four speaking roles. Episode 9599 (29th October 2018) also had only four regular cast members though it also had two credited guest characters.
A more recent addition was in Episode 10280 (22nd March 2021) which had a continuous eight-minute scene between Tyrone Dobbs and Fiz Stape.