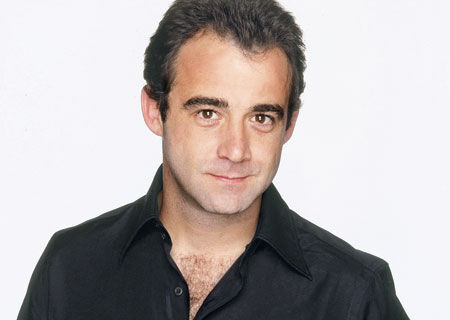 Michael Le Vell, real name Michael Turner, was born 15th December 1964 in Newton Heath in Manchester. He is a British actor who has played Kevin Webster in Coronation Street since 1983. He first appeared in the programme in two episodes in January 1981 as troublesome paperboy Neil Grimshaw. His stage name is his mother's maiden name - Levell - split into two. Le Vell was the first actor to appear on British television with his left ear pierced.
In 2011, he was accused of child abuse after he had allegedly abused a six-year-old girl, who came forward when she was many years older. With the total support of his fellow cast members, Le Vell was submitted to a police investigation which resulted in no charges being brought forward and the matter being dropped.
In 2013, he was charged again with a string of sex offences, including raping a child and was formally committed for trial on 27th February. ITV immediately suspended him and his last appearance took place in Episode 8058 (8th February 2013) with any other appearances recorded in the interim being edited out of subsequent episodes before transmission. The trial took place between 2nd and 10th September when the jury returned unanimous verdicts of "not guilty" to all twelve counts. Immediately afterwards, a spokeswoman for Coronation Street said: "We are looking forward to meeting Michael to discuss his return to the programme." Le Vell returned to filming in early 2014 with his return broadcast in Episode 8347 (21st March 2014).
Before he returned, it was reported that Le Vell had taken cocaine during his absence, and it was decided to write him out again in order to sort himself out. Kevin and his son Jack departed six weeks after his return in April 2014, with the reason given that he was looking after his sick father Bill in Germany.