Doctor Strange in The Multiverse o Madness - The Loop
Play Sound
Kenneth "Ken" Barlow is Coronation Street's longest-standing resident. Born there in 1939, throughout most of his time on the cobbles he has lived at No.1.
Ken was the son of postman Frank and kitchen cleaner Ida. In his youth, he aspired to escape his working class roots. He was the first street resident to attend university, graduating with a degree in History and English, and began his professional life as an English teacher at Bessie Street School, deciding to remain at his father's side in Weatherfield after Ida's death in a road accident in 1961. In 1962, he married hairdresser Valerie Tatlock and the pair went on to have twin children, Susan and Peter.
When Val was electrocuted while using a faulty electrical outlet, Ken sent the twins to live with her parents in Glasgow as he couldn't cope, intending to send for them when he remarried. He finally did so in 1973, but his second wife Janet wasn't interested in being a mother and left Ken for not being ambitious enough, later committing suicide in 1977. The 1970s saw Ken leave teaching and try other jobs, including executive at the Mark Brittain Warehouse, taxi driver, and Community Development Officer. In 1976, he moved in with Val's uncle Albert Tatlock, remaining in the street to care for the aging pensioner.
In the 1980s, Ken found happiness again with divorcee Deirdre Langton. The pair married in 1981, and he adopted her daughter Tracy in 1986. They had a strong bond despite an age difference of 16 years, but a humdrum family life led Deirdre to have an affair with Mike Baldwin in 1983. Ken forgave Deirdre and their marriage was saved but for Ken and Mike this triggered a twenty-year feud.
Deirdre threw Ken out when he had an affair with Wendy Crozier in 1989. Wendy was Ken's secretary at the Weatherfield Recorder, which he was forced to sell to pay off No.1's mortgage, with the house going to Deirdre in the divorce. The 1990s saw Ken rebuild his life, following a suicide attempt in 1990; he returned to teaching and had relationships with Alma Sedgewick, Maggie Redman and Denise Osbourne. He and Denise had a son, Daniel, of whom Denise won custody before leaving the street.
Ken and Deirdre reconciled in 1999, and later remarried in 2005, seeing each other through several dramas over the years including Susan's death in 2001 and Tracy being convicted of murder in 2007. Ken discovered he had another son, Lawrence, in 2010 but failed to build a relationship. The Barlow family were rejuvenated through the 2010s with Tracy being released from prison, as well as Daniel and his grandson Adam returning to the area, which helped Ken move on from Deirdre's death in 2015.
Now retired, Ken remains in residence at No.1 with Tracy, her husband Steve McDonald and his granddaughter Amy.
Biography
1939-1961: Upbringing and education
Kenneth Barlow was born on 9th October 1939 at 3 Coronation Street, Weatherfield. He was delivered by Ena Sharples after his mother Ida went into labour suddenly. Ena suggested that he should be called Herbert, but Ida was set on naming him Kenneth. In December 1940, Weatherfield was hit by an air raid. Ken was being carried to the shelter by his aunt Marjorie when the pair were crushed under the collapsing wall of Elliston's Raincoat Factory. Marjorie was killed outright but her body protected Ken from any serious harm. During the early years of Ken's life, his dad Frank Barlow was away serving with the British forces in World War II - by the time the war ended Ken had already started at Bessie Street School, with Ida raising Ken and his younger brother David in Frank's absence.
Unlike most of his peers, Ken passed his eleven-plus exam and entered grammar school. At fifteen, he had his first sexual encounter, with fellow pupil Margery Whithers. After school, he won a university scholarship and in 1957 entered Manchester University and moved into student accommodation on campus. This was a learning experience for Ken, who had come from a working-class background and was now finding himself mixing with mainly the middle class. Although his parents were proud of him, they knew that Ken's background was occasionally an embarrassment to him and Frank was worried that Ken would grow to resent his roots.
Ken was something of a radical, and went on a student march even though Frank had forbade it. In 1960, after moving back to live at No.3 during his final year, Ken dated fellow student Susan Cunningham. He was worried about showing her where he lived. Ken thought about moving into lodgings but the tension between him and his father soon eased.
In 1961, Ken had a fling with Marian Lund, a university librarian 11 years his senior, but it ended when Marian got engaged to a lecturer and left the University. Thinking about his career prospects, Ken considered immigrating to Australia, but when Ida broke down after finding some brochures he had picked up, Ken said they were for a friend to spare her feelings and dropped the idea.
Ken graduated with Second Class honours in teaching History and English.
1961-1962: Early career and courting Valerie
Later that year, Ida died in a road accident. The job of supporting Frank largely fell to Ken, as David now lived in London. Ken turned down a teaching job in Surrey so he didn't have to leave Weatherfield, and told Frank he was turned down so Frank wouldn't feel guilty. Ken started work as Assistant Personnel Officer at Amalgamated Steel, but soon quit as he hated it. Ken was determined to pay for his keep at No.3 and stooped to asking neighbours Jack Walker and Dennis Tanner for a job, though they both turned him down. Embarrassed by his circumstances and tired of Frank accusing him of being idle, Ken decided to seek out a better life in London, but a chat with Christine Hardman at the train station changed his mind. A few days later, he got a teaching job at Bessie Street School.
That same year, Valerie Tatlock came to Coronation Street for an extended stay to visit her uncle Albert, who was a neighbour of Ken's. Valerie was a hairdresser and didn't have much in common with Ken but Ken fell for her and persuaded her to go out with him. He was disappointed when she moved to Glasgow.
Early in 1962, Ken's article The Student and the Working Class was published in Survival magazine. A local newspaper reported the article as an attack on the working class, and Ken's neighbours felt he was attacking them in particular, as did his father. The result of this was a fight in the Rovers with Len Fairclough, but Ken was determined not to apologise and go about his business as usual, and even accepted the magazine's offer of a follow-up article. He also started work on a novel which similarly reflected his experiences of growing up in a northern backstreet, but Ken abandoned it when it was rejected by his publisher.
Ken seized the opportunity to look up Valerie when he went to Scotland with the school, and proposed to her almost right away. They got married at St. Mary' Parish Church on 4th August 1962 and honeymooned in London. They moved into 9 Coronation Street immediately after.
1962-1967: Husband and father
With renewed interest in his novel, Ken considered leaving teaching to focus on his writing career, which would mean the Barlows would be living on the money Valerie earned from the salon she had opened in the front room of their house. Further, Ken enjoyed meeting his old student and teaching friends for dinner, but Valerie didn't enjoy it as she was always excluded from conversations as they talked about things she didn't know anything about. Valerie always supported Ken anyway but fortunately Ken saw sense and held onto his job to avoid any financial uncertainty. He continued to write occasionally, including a script inspired by some of the events he had witnessed in the street, but they were rejected by a TV company and he lost interest.
At Christmas 1963, Ken took over the school production of Julius Caesar along with his colleague Dave Robbins. Valerie didn't like Dave being at No.9 and was dismayed when Ken let him lodge there for a while when Dave had nowhere to live. When Dave moved in, Ken spent more time with him than with Valerie. In 1964, Ken put a promotion to Head of English in jeopardy by pushing for a school crossing in Rosamund Street with Dave. When a pupil, Susan Schofield, was knocked down outside the school, Ken and Dave's cause got some publicity, and Ken gave a TV interview without the school's permission. Valerie tried to support Ken as he lost out on the promotion, but it wasn't enough for Ken, who thought she didn't understand him. After drowning his sorrows in the Rovers Return Inn, Ken discovered Valerie had walked out on him and went to stay with Dave. Ken went to Dave's flat to get his wife back, but Valerie returned to Ken when Dave wasn't interested in her enough for fight for her.
Shortly afterwards, Ken took a job as Head of English at Granston Technical College. The prospect of teaching students older than he was used to concerned him as he was worried about not being familiar enough with the more advanced subject material. He went to night school classes to study before starting at the new job.
At a party, Ken met dancer Pip Mistral and flirted with her. Valerie was jealous when she found out.
Ken was dismayed when Valerie told him she was pregnant, with the baby due in 1965. He had not planned for children and blamed Valerie for getting pregnant, but soon warmed to the idea. Twins Peter and Susan were born on 5th April, and Val closed the salon and became a full-time mother to care for them, while Ken mostly continued with his life as before. Later in the year the twins almost died when in Ken's care, as a piece of coal fell from the fire at No.9 while Ken was out buying cigarettes. Valerie returned before Ken did and put out the fire, but only forgave Ken when her friends persuaded her to give him another chance.
For a while, Ken did his best to be a devoted husband and father. However temptation beckoned in 1966 when he met newspaper reporter Jackie Marsh. Ken helped her out on an article and found himself attracted to her. When neighbour Elsie Tanner saw Ken and Jackie kiss, Ken didn't stop her from telling Valerie, deciding he was serious about Jackie, but when they arranged a trip together with Ken telling Valerie he was going to a conference, Ken started having doubts about committing to a less stable relationship and decided to finish with Jackie. Valerie found out and left Ken, thinking he didn't love her, but again Ken convinced his wife to return.
For a year, Ken and Valerie had a relatively trouble-free marriage. Again it was Ken who caused trouble when in 1967 he went to an anti-Vietnam student demo at the Weatherfield Town Hall. The students were removed by the police and several of them including Ken were charged. When he refused to pay the £5 fine, Ken faced the alternative - seven days in prison. Ken's principles couldn't let him admit he was wrong by paying the fine, although Valerie told him if their positions were reversed she would have paid it.
1968-1971: A new start at the Maisonette
In 1968, Valerie persuaded Ken that No.9 was too small and that they should sell the house and move. Ken put their names down for one of the new Maisonettes across the street but was disappointed when they were offered No.14 as he wasn't keen. Ken sold No.9 to Len Fairclough for £1,000.
The Barlows were shaken shortly after moving into No.14 when Valerie was held hostage in her home by Frank Riley while Ken was away rehearsing a play. Riley was caught by the police, but Ken couldn't believe that Riley, a convicted rapist, hadn't hurt Valerie. Valerie insisted she hadn't been touched and Ken eventually believed her.
The following year, Valerie took a full-time job at Alan Howard's Salon. Ken became interested in buying the Salon, even though he had no experience as a businessman. He asked bookie Dave Smith for a loan, but Dave immediately bought the Salon himself.
In 1970, Ken was given a grant to visit New York and study technical education. Valerie wasn't happy about it as he would be away for two months. While he was away, Ray Langton gave Valerie driving lessons, and Ken received an anonymous letter warning him that Valerie was having an affair with Ray (which she wasn't). The letter was written by Emily Nugent.
Ken was delighted when he was offered a teaching job in Jamaica. Ken accepted the job despite worrying about the poverty in Jamaica and the Barlows made arrangements to move. The night before the family was to emigrate, the residents of Coronation Street threw them a going-away party, but while Ken and the others waited for Valerie in the Rovers, Valerie suffered a fatal accident, electrocuting herself due to a faulty plug. The accident caused a fire which ripped through the maisonettes, but fortunately the twins were not there at the time.
1971-1973: Ken the widower
In the aftermath of Valerie's death Ken tried his best to sort out his life and find a way to raise the twins successfully as a single father. He originally considered going ahead with the move to Jamaica but ultimately reconsidered and chose to stay in Weatherfield. Ken rented No.3 and took back his old job at the college. He also employed Margaret Lacey as a housekeeper/nanny, but Margaret resigned when Lucille Hewitt told Ken about Margaret's sadistic behaviour towards children when she worked at Lucille's orphanage. Ken was informed by the twins' schoolteacher that Peter and Susan were becoming moody. Valerie's mother Edith Tatlock was prepared to fight for custody of the twins but was talked out of it by Ken's friends. Ultimately, Ken sent the twins to live with Edith in Glasgow anyway as the pressure of raising them on his own proved too much.
Leading the bachelor life again, Ken then began to chase after a new wife to keep him company and be a stepmother to his children. He soon began to go out with hotel receptionist Yvonne Chappell, being Ken's first love interest since Valerie and after they started dating Ken proposed to her. Yvonne however realised Ken was only looking for a replacement for Valerie and turned him down.
Later that year, Ken accepted a job as Deputy Head at Bessie Street School. In 1972, Ken thought one of his pupils, Terry Bates, was being worked too hard by his parents and became friendly with Rita Bates, common-law wife of Terry's father Harry. Even though nothing happened between Ken and Rita, it didn't stop the gossip.
In April Ken moved into No.1 with Valerie's Uncle Albert. Norma Ford started work as assistant in the Corner Shop soon afterwards, and Ken found himself being chased by her. Ken agreed to teach Norma English literature and also helped out Norma's dad Jacko Ford on a burglary charge. He worried that Norma might be too serious about a relationship and told her he couldn't love her.
At a staff dinner at headmaster Wilfred Perkins' house, Ken was smitten with Perkins' daughter Elaine and tried to impress her. After a few dates Ken proposed to Elaine but when she turned him down he took up with Norma on the rebound. Soon afterwards he met up with the now single Rita who was on the rebound from Len Fairclough and they spent the night together. Norma accused Ken of using her and of being selfish. When Albert made Ken feel guilty for putting his love life above his children, Ken stood Rita up and went to Glasgow to see Peter and Susan.
1973-1977: Second marriage
Upon his return to Weatherfield Ken started seeing Janet Reid, who worked at the Department of Education and who was a former lover of Len Fairclough. Ken wanted Peter and Susan to move back in with him but Janet didn't want to be a housewife. Despite this, Ken and Janet eloped during a trip to Scotland.
Ken's second marriage was never a happy one. Janet dashed Ken's hopes of helping him with the children as she had no interest in being their stepmother. She had her sights set on a £12,000 detached house but Ken lost it when he was late paying a deposit. When Alan and Elsie Howard moved to Newcastle, Ken was offered a fully-furnished No.11 to rent and they accepted it. Janet's refusal to live with the twins, now 9, was a sore point with Ken, but when she gave in in 1974 Ken was shocked to discover that Peter and Susan didn't want to live in Weatherfield.
Ken was offered a job as Northern Executive Administrative Assistant by Sir Julius Berlin, boss of the company that owned the Mark Brittain Warehouse in Coronation Street, to be paid £1,000 more than he earned at Bessie St. Janet wanted Ken to take the job but as she expected he talked himself out of it, claiming that he was better as a teacher. Janet was fed up with Ken's ego and walked out on him. Ken didn't try to get her back as he had done for Valerie when she had left him. Depressed, Ken took the warehouse job after all.
Ken didn't have an especially good time at the warehouse. His arrival coincided with a staff dispute, with the workers threatening to strike unless they were granted a union. Shop steward Peggy Barton was the main proponent, and Ken agreed to give the girls a union if Peggy resigned from it. Peggy was interested in Ken and started an affair with him but soon ended it to avoid any complications at work.
The job lasted until 1975, when Ken was made redundant. He found work as a taxi driver, and surprised himself by enjoying it. When Ken picked up Janet and her date Vince Denton in his taxi, he was jealous to see his wife with another man.
Later that year, some of Ken's former pupils were caught stealing magazines from The Kabin. Ken felt some responsibility towards them but when he gave them a telling off they let the tyres down on his taxi and wrecked his house, and Kevin Marsh told his dad that Ken had assaulted him. However when Mr. Marsh saw the state of Ken's house he offered him money not to tell the police. The boys hid in the warehouse storeroom but a discarded cigarette started a fire which gutted the warehouse and killed Edna Gee. Ken played the hero by saving Tricia Hopkins who was trapped in a toilet.
Shortly afterwards, Ken got a post as Community Development Officer at the Coronation Street Community Centre. In early 1976, Wendy Nightingale came to the centre to conduct a survey on reading habits, and Ken let her run a Literary Appreciation class at the centre. Ken and Wendy flirted but Wendy put paid to Ken's attempts to get her into bed. Wendy was married but after a meal at Ken's house she agreed to stay the night. Ken didn't pressure Wendy to leave her husband but wanted to know where he stood. Wendy's husband Roger found out about the affair and assaulted Ken. Wendy left Roger but it was a few weeks before she agreed to move in with Ken. The Centre committee disapproved of Ken's philandering and told him if he continued to live with a married woman he would lose his job as given his association with the Centre his behaviour reflected on them. Ken was willing to fight the ultimatum, but Roger persuaded Wendy to return to him anyway. Heartbroken and disappointed in his colleagues on the committee, Ken intended to quit his job and leave Weatherfield but stayed on when he realised Uncle Albert, now 81, needed someone to care for him. Ken moved out of No.11 and back into No.1 to live with Albert.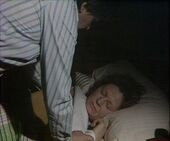 Ken was surprised when Janet turned up at his door in early 1977, having been kicked out by Vince. She tried to persuade Vince to take her back, but when that failed she asked Ken to give their relationship another go. Ken wasn't interested in a reconciliation but let her stay the night. Janet took an overdose during the night and was dead by the time she was taken to hospital in the morning. Ken was questioned by the police but it was quickly determined that Janet's death was suicide. Despite the state Janet had been in, Ken blamed himself for her death.
After Janet's death, Ken was involved in a dispute with Vince over the money he and Janet had invested in a building society. Ken took the moral high ground and gave Janet's share to her sister.
1977-1982: Deirdre enters Ken's life
When Peter came down for a visit in 1977, Ken fell down a ravine during a walking outing and crushed his leg. Peter got help and Ken found he had torn ligaments. Afterwards, Peter turned down another chance to move to Weatherfield. The following year, Ken took out Uncle Albert's chiropodist Sally Robson, a divorcee and single parent. Neither was interested in a serious relationship but Sally's daughter Philippa wanted a father. The relationship didn't last.
In December Ken started teaching illiterate Karen Barnes to read and write. Karen wanted to write to her husband Dave in prison. Dave didn't like Ken teaching Karen, but only because he couldn't read either and didn't want Karen to find out. When Dave got out of prison he let himself into No.1 and threatened Ken, accusing him of having an affair with Karen. Ken didn't phone the police as he feared Dave would convince Karen to confess to lying about an affair in court. He stopped Karen's lessons.
In 1979, Ken organised a disco at the centre and invited Deirdre Langton to go with him. Ken began to pursue her despite Deirdre being over a decade younger than him, not yet divorced from estranged husband Ray Langton and having a two-year-old daughter Tracy. Billy Walker competed with Ken for Deirdre's affections but Deirdre turned down Billy's offer of a new life in Jersey to stay in Weatherfield.
Ken and Deirdre's relationship developed rapidly, with Ken taking Deirdre and Tracy for a holiday after only a few months. Len Fairclough, a friend of Ray's, sent a letter to Ray, telling him about Ken and Deirdre. Ray filed for a divorce, citing Ken as a co-respondent. Deirdre was angry that Ken now wanted to distance himself from her to protect his reputation and his job, as he wanted to avoid the trouble his relationship with Wendy Nightingale caused him. Eventually however Ken had a change of heart and stayed with Deirdre.
In 1980, Ken was a little perturbed when he realised the now-divorced Deirdre hinted that she was expecting a proposal. This split them up, with Ken citing their age difference as the reason they were unsuited to each other.
In 1981, Ken asked Deirdre out again, but although Deirdre agreed she stood him up to go out with Dirk van der Stek, a colleague of Ray's. Ken tried to be a gentleman and didn't stand in Deirdre's way as she continued to see Dirk. He was jealous as Deirdre went away to Amsterdam to stay with Dirk. However Dirk was soon out of the way as he moved back to Amsterdam, and Deirdre rekindled her relationship with Ken despite a grumpy Uncle Albert's disapproval.
Returning from a conference in Huddersfield, Ken's car broke down on the moors, preventing him from getting to a date with Deirdre. In Ken's absence, Deirdre accepted a dinner invitation from local businessman Mike Baldwin. Ken found himself edged out as Deirdre continued to see Mike. Jealous, Ken proposed to Deirdre as a knee-jerk reaction to get her away from Mike, but Deirdre turned him down as he was too unreliable. On the rebound, Ken asked out beautician Sonia Price and she accompanied him to Mike's flat-warming party. The night turned out best for all concerned as Mike took an interest in Sonia and took her to a nightclub after the party. Feeling taken for granted, Deirdre finished with Mike and once again ended up with Ken.
After a trip to Glasgow together, Ken proposed to Deirdre and she accepted. Though they found a house, they decided to live at No.1 instead as Albert took the news that Ken would be moving out very badly. Ken and Deirdre got married at All Saints Church on 27th July and went on a honeymoon in Corfu.
In 1982, Ken was consulted by the police regarding a spate of recent muggings in the area. Deirdre thought local youth Raymond Attwood was behind the muggings but Ken refused to contact the police without proof, as given his job it wouldn't reflect well on him if she was wrong. When Ken still refused to do anything after Betty Turpin was mugged, Deirdre went behind his back and phoned the police herself. Attwood turned out to be the mugger, but Ken felt betrayed by Deirdre, who was adamant she had done the right thing.
1982-1987: Mike Baldwin and the Barlow woman
As the marriage wore on, Deirdre was getting bored by the lack of excitement in her and Ken's relationship. She queried Ken over the issue of having another child, and after some deliberation he decided he was open to the idea.
Annoyed by Ken's apparent lack of interest in her, Deirdre found a confidante in Mike Baldwin, who did his best to lure her away from Ken. They soon started a love affair, although Deirdre deceived Ken by telling him she was seeing a friend. Deirdre enjoyed the uncertainty of a relationship with Mike compared to the safe, steady one she had with Ken. Oblivious to his wife's adultery, Ken at the time was worried about a Social Services job he had applied for. When he didn't get it, he learned it was because the committee thought that he didn't have enough drive. Deirdre despaired as Ken sulked about it - she told him he was too boring and admitted to her affair. As they rowed about it, Ken refused to let Deirdre blame him, telling her nothing could excuse what she did. He told her to move out but she was able to change his mind by showing that she was committed to him rather than Mike.
Deirdre suggested she and Ken move. They were ready to buy a house at Buxton Close but Albert convinced them to buy No.1 Coronation Street instead on the condition they stayed together. The sale was opposed by Albert's daughter Beattie Pearson, who thought Ken was stealing her inheritance, but Ken reminded her that he had done a lot more to take care of Albert over the years than she had.
In May, Ken was persuaded by Pamela Mitchell, a journalist from the Weatherfield Recorder newspaper, to write an article about road safety in the local area, but he wasn't happy as Pam edited his words before publishing the article. However he still allowed himself to be talked into taking on an agony column for the Recorder despite it not being his area of expertise.
Ken developed a good working relationship with Pam and gave her a confidential report from the Town Hall proving that figures showing the Youth Clubs weren't being used were fabricated. He was pleased to see the chaos it caused the Council and readily admitted to being the mole. He expected to lose his job but was offered a new contract which stipulated that he wouldn't leak any more information. Ken refused, telling his boss Peter Bromley that his job was to serve the community, not hide things from them. Ken was sacked.
When Pam left the Recorder to move to Nottingham, Ken applied for her job. The newspaper's owner Bob Statham asked if he wanted to buy a 33% share in the company instead. Ken agreed, and paid for it using his redundancy money and all of his and Deirdre's savings.
Ken soon realised his new job wasn't what he had hoped. He seized the opportunity to write a damning article about Mike's Graffiti Club, but since the Recorder was a free newspaper and the Graffiti was a major advertiser Statham intervened before Ken published the article and made him write a glowing report of the Club and praise Mike's public spirit. When the Recorder was printed, Mike took great pleasure in thanking Ken for the endorsement.
In 1984 Uncle Albert died, aged 88. That same year, Billy Walker returned to the area and started seeing Ken's secretary Sally Waterman. He spread rumours that Ken was having an affair with Sally, although they had only kissed. Deirdre confronted Ken about the accusation and he admitted to the kiss but not an affair.
In 1985, Susan moved back to Weatherfield, interested in taking a job at the Recorder. When she arrived she became friendly with none other than Mike Baldwin, and spent New Year with him in London. To warn Susan off Mike, Ken told her about his affair with Deirdre, but Ken's interference only made Susan move out of No.1 and into Mike's flat. When Ken heard that Mike was allowing Susan to live with him, he marched over to Mike's factory Baldwin's Casuals and hit him to the floor.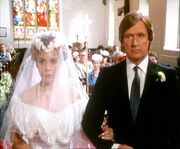 To Ken's dismay, Susan and Mike were engaged within a short time. Ken told Susan he wasn't going to attend her wedding, but that only made everyone turn against him so he pretended to have a change of heart and threw Susan and Peter an expensive joint 21st birthday party, giving him an excuse to suggest Susan and Mike postpone the wedding as he now wouldn't be able to afford it for a while. He also invited Susan's friends from Glasgow and Newcastle to make Mike look out of place due to his age, but Mike won Susan over by buying her a car and offering to pay for the wedding himself. At the last minute Ken decided to give Susan away at the wedding.
After the wedding, Ken forced himself to put up with Mike for Susan's sake.
In 1987, Ken wrote an article criticising the independent Councillors. The local labour party asked Ken to stand in the elections. Ken agreed though this meant he was against neighbour (and Deirdre's employer) Alf Roberts. Ken and Alf enjoyed a rivalry, with Ken slamming Alf in the Recorder, but the conflict of interest caused the newspaper owner to ask Ken to either withdraw from the election or lose his job. Ken was delighted when Deirdre stood as an independent in the election in his place and beat Alf.
Later that year, Ken supported Susan when she split up with Mike. Susan had got pregnant but when she told Mike she had had an abortion he finished with her. Susan moved back to Newcastle.
1988-1992: End of the road for Ken and Deirdre
In 1988 Statham told Ken he was going to sell the Recorder and although Ken was able to meet the price Statham asked for his share, the Clarion Group put in a higher offer and he sold to them instead. The new arrangement was a disaster as Clarion Group owner Nick Cavanagh was heavily in debt and had borrowed in the newspaper's name. However Cavanagh hadn't paid Statham for his share of the paper so he never legally owned any part of it. Statham agreed to sell to Ken for £20,000.
When the Weatherfield Gazette started a free sheet, Ken started printing in the Recorder details of Council business Deirdre had told him. Deirdre refused to be a mole, but Ken found another source in Wendy Crozier, who worked for the Council. Deirdre rowed with Ken as the Council assumed she was behind the leaks, but when she walked out on a Council meeting Ken was able to clear her name by printing information she didn't know about. Ken promised not to print any more information based on Wendy's insider knowledge.
When Ken broke his promise after only a few weeks, Deirdre told her boss that Wendy was the mole. Wendy was sacked, but Ken offered her a job at the Recorder.
Ken and Wendy started to grow closer. Ken had dinner with Wendy on his 50th birthday under the mistaken belief that Deirdre had forgotten the date. Both of them eagerly entered into an affair but Wendy quickly asked Ken to decide between her and Deirdre. Wendy quit her job at the Recorder, allowing Ken to use his lack of staff as an excuse for his long working days. Deirdre became suspicious after Mike told her he had seen Ken with a woman but when Ken denied having an affair Deirdre believed him. After spending Christmas Eve with Wendy, Ken told Deirdre about the affair but promised to end the relationship with Wendy. When he failed to do so, Deirdre threw him out of No.1 early on New Year's Day 1990.
While he tried to sort his life out, Ken lived with Wendy. However to his surprise Deirdre told him she wanted a divorce - Ken had planned to use Deirdre's affair with Mike to excuse his behaviour. He did his best to keep the Recorder going but had to sell to Ted Lucas, editor of the Gazette, to pay off No.1's mortgage when Deirdre demanded half the house and changed the locks so he couldn't get in. When he thought things couldn't get any worse, Lucas sacked Ken and gave his job to Wendy. To raise cash, Ken sold his car to Curly Watts without telling him it needed repairs. Ken came to realise he shouldn't have left Deirdre and walked out on Wendy, moving into a bedsit at 6 Chepstow Road.
Ken's hopes for a reconciliation with Deirdre were dashed when he found out she was seeing plumber Dave Barton, who had asked Deirdre and Tracy to move in with him. Ken got a job as a supply teacher at Weatherfield Comprehensive school, a job which soon became permanent. As he tried to convince Deirdre to give him another chance, Ken moved into the shop flat in Coronation Street, but Deirdre was having none of it despite Tracy also wanting them to get back together. Ken tried to protect Deirdre when she went out with conman Phil Jennings, but Deirdre only ended up resenting him for interfering and went off with Phil to see in the New Year in Paris. Heartbroken and angry, Ken tried to kill himself by taking an overdose, but was stopped by Bet Gilroy who heard movements inside No.1.
In 1991, Ken began seeing Alma Sedgewick, a former lover of Mike Baldwin. Mike was jealous of the relationship and while Ken spent Christmas with Deirdre and Tracy, Mike lured Alma into bed. Alma was furious at Mike for manipulating her but when she told Ken about it he finished with her. Within a few months Alma was engaged to Mike, despite Ken warning her she was making a big mistake. Mike considered suing Ken when Ken accused him of conning money out of Emily Bishop, but nobody was willing to testify on Mike's behalf and Ken refused to apologise. Mike dropped the lawsuit for Emily's sake.
When Ken did his back in, Deirdre volunteered to let him stay at No.1 with her and Tracy. They celebrated their divorce together. Shortly after however Deirdre was called on to assist Ken again after he injured his back and stuck in bed, needed assistance getting dressed before he was taken to hospital.
1992-1996: Denise and Daniel
Ken next dated Maggie Redman, mother of one of his pupils, Mark Redman. When Tracy started working at Maggie's flower shop she found out from Deirdre that Mark's father was Mike Baldwin. Tracy told Ken, who confronted Maggie about it, telling her about his history with Mike. Although they agreed not to let Mike come between them, the situation became more complicated when Mike started hassling Maggie to let him see Mark and warned her that Ken was only going out with her to get back at him. Ken and Maggie tried to make their relationship work despite this but eventually Maggie tired of being caught in the middle of Ken and Mike's feud and finished with Ken.
In 1993, Ken started seeing more of Deirdre again, and comforted her when Tracy left home to live with her boyfriend Craig Lee. Ken spent Christmas with Deirdre but in January she had to leave to take care of her mother Blanche Hunt who had suffered a stroke.
1994 saw Ken take up with salon owner Denise Osbourne. The relationship went well until Denise told Ken she was pregnant with his baby, news which stunned Deirdre, who had been hoping for a reconciliation with Ken, especially since Ken had always refused to father a child with her. Ken was worried that fathering an illegitimate child would sully his reputation, and proposed to Denise telling her he wanted to make a commitment to her, but Denise didn't want to marry him as they didn't love each other.
Ken moved from the shop flat to No.12, another flat across the street, when shop owner Reg Holdsworth wanted to use the flat as a storeroom. He rowed with Denise over him feeling trapped in the street because of the baby, but shortly afterwards Denise collapsed in pain and lost the baby. However a scan revealed that Denise was pregnant with twins and the other baby was still alive.
At the same time, Deirdre was seeing 21-year-old Moroccan Samir Rachid and agreed to marry him. This deepened the rift between Ken and Deirdre as Ken told Deirdre it was obvious they were only marrying to keep Samir in the country and he persuaded Emily Bishop not to witness for them. He grudgingly gave his support at the last minute. At the end of the year, Deirdre announced she was emigrating and selling No.1 to Mike.
Denise was becoming tired of Ken's interest in Deirdre and decided to leave, intending to have the baby without him. However Denise had a change of heart when baby Daniel was born and she allowed Ken to be with her for the birth. Ken tried to get Mike to sell No.1 to him, but Denise didn't want to live with him. Ken was upset when Denise left his name off Daniel's birth certificate, but he tried to be supportive and agreed to babysit when Denise needed him. Eventually however, Ken grew tired of being reduced to babysitting his own son and saw a solicitor about getting rights to see his son, only to learn that since his name wasn't on the birth certificate he had no rights.
In the meantime, Ken was homeless having given his flat to Deirdre after Tracy was hospitalised after suffering kidney failure. Bet Gilroy let Ken live at the Rovers. Denise left Weatherfield with Daniel to get away from Ken, but when Ken tracked her down he was surprised when Denise told him she was willing to start again with him and Daniel. Ken only agreed when Denise assured him she wasn't going to change her mind again. Mike sold No.1 to Ken, who moved in with Denise and Daniel.
The arrangement worked until January 1996 when Denise proposed to Ken after feeling guilty over her two-year affair with her accountant brother-in-law Brian Dunkley. Ken accepted the proposal until he found out about the affair, upon which he threw Denise out and refused to let her take Daniel. To Ken's surprise, Denise didn't fight for Daniel and left with Brian.
Ken was determined to make a success of being a single father but he struggled to cope and employed Kelly Thomson as a child minder. Kelly also moved in although Ken was apprehensive about allowing her to do so as she was a former pupil of his.
Later that year, Ken became friends with colleague Sue Jeffers and comforted her when she was going through a divorce. Ken was worried that she was interested in him and was going to make a move but they came to an understanding. Ken and Deirdre started to grow closer again when Tracy married Robert Preston. Ken and Deirdre spent the night together but while they were doing so Denise returned with Brian, intending to take Daniel away. Ken got there in time but he had to let Denise take Daniel as she had absolute rights to him. Ken fought for custody of Daniel but eventually agreed to an out-of-court settlement when Denise warned him he wouldn't win in court. Ken arranged visitation rights but Daniel stayed with Denise.
1997-1999: Reconciliation with Deirdre
In 1997, Ken asked Deirdre to move in with him but she refused. At the time Ken was fighting against redundancy at Weatherfield Comprehensive but Sue assured him his job was safe. Ken ended up in bed with Sue just as Deirdre called at No.1 to apologise for an argument with Ken. Both Sue and Deirdre were angry with Ken for not being honest with them. Deirdre decided just to remain friends with Ken, so he continued to see Sue although they kept their relationship a secret because other staff members had been made redundant while Ken only kept his job because Sue fancied him. Ken was angry when Sue admitted her bias but when their affair was discovered Sue took all the blame and resigned from her job. Ken was absolved of any responsibility but was made redundant anyway because of further cutbacks. Frustrated at his situation Ken took his anger out on Daniel; although he soon regretted his behaviour, Daniel didn't want to see him any more.
In late 1997, Ken became concerned about Deirdre's relationship with Jon Lindsay - Jon had told Deirdre he was an airline pilot when in fact he only ran a tie shop in the airport. When Deirdre stayed with Jon, and asked Ken to keep up the charade that Jon was a pilot, Ken warned her that Jon was a fake and not to be trusted.
Short of cash, Ken agreed to work for Alec Gilroy's agency, which offered companionship for clients. He quit when he was nearly assaulted by a jealous husband at a book launch. His last job saw client Babs Fanshawe die halfway through their meal, and his role in the evening picked up on by the press.
By 1998, Deirdre's relationship with Jon had ended but Deirdre was arrested after being duped by Jon into committing fraud. The case went to court, with Jon claiming that Deirdre was the driving force behind the scheme and she had manipulated him. Mike arranged for Deirdre to leave the country before the trial but Ken convinced her to stay and face the trial. However when under oath Ken testified that Deirdre had asked him to lie about Jon's profession. Deirdre was found guilty on all counts, while Jon was let off with a suspended sentence. Putting his differences with Mike aside, Ken and Mike secured Deirdre's release with the help of Mary Docherty, a former victim of Jon's. Ken was hoping to get back together with Deirdre, but she refused.
Out of work, Ken found a temporary job at The Kabin.
Deirdre's mother Blanche tried to matchmake between Ken and Deirdre in 1999, and manipulated them into admitting they still had feelings for each other. When Tracy showed up after splitting up with Robert, Ken and Deirdre convinced them to reconcile. Ken was inspired and urged Deirdre to give their relationship one last chance. At last, Deirdre agreed and moved back in.
1999-2002: Barlow family reunited
Deirdre wasn't pleased when Ken took a job as a trolley pusher at Freshco supermarket, with Ken telling her that a job where he didn't have to think appealed to him. The following year, Blanche came to live at No.1, living in the front room bedsit where Albert had lived during Ken and Deirdre's marriage.
In 2000, Ken started work on a book about the history of Weatherfield. His research uncovered information about Fred Elliott's grandfather, who was hanged in Rosamund Street for murder. He was disappointed when his laptop containing the final draft of the book was stolen, but the disc was handed into the Weatherfield Gazette, after which Ken was offered a column in the Gazette. In July, his book Weatherfield Yesterday was published. He was also instrumental in rallying the street residents to stop Coronation Street being tarmacked later in the year.
In October, Ken was trapped in Freshco alongside several others when it was taken under armed siege just before closing time by Dean Sykes and Lenny Larkin. Also in the supermarket was Mike who was antagonistic towards the armed thugs and clashed with Ken about the best way to respond to the situation, with Ken seeking to reason with them and appeal to their better nature. Irritated by Ken and Mike's bickering, the two robbers tied the pair up separately in the stockroom. Ken and Mike continued to bicker while tied up together, but when Mike suffered a sudden heart attack, Ken assisted in keeping him calm and the pair acknowledged that their continued feuding was pathetic and agreed to let bygones be bygones.
At Christmas, Peter showed up at No.1 after splitting up with his wife Jessica. Peter quickly caused trouble by giving the police Ken's name after crashing Ken's car as he was banned from driving. Ken lied to the police but had to withdraw his application to become a magistrate to avoid the scrutiny.
During the crisis, Peter let slip to Ken that Susan had been keeping a secret from him. This turned out to be that Susan had not had an abortion in 1987 and she now had a 12-year-old son Adam. Susan allowed Ken to meet Adam but told him not to tell Mike about him. Ken went along with it and asked Deirdre to do so also but Deirdre told her employer Dev Alahan, who told Mike. A custody battle threatened to erupt as Mike was determined to gain access to his son, but while driving to London to escape Mike, Susan was killed in a car crash. Ken was determined to follow Susan's wishes and not allow Mike to see Adam but when he couldn't avoid it he started making plans to move to Glasgow, which caused a row with Deirdre as he was adamant that they were going with or without her. Deirdre left to live at the shop flat until she decided whether she wanted to stay with Ken.
At the custody hearing, Mike was granted interim custody of Adam. Deirdre left Ken, apparently for good, when she thought he mainly wanted her back because their appeal to get custody of Adam would be better if they were a couple. On the rebound, Ken started seeing Alma, who was now divorced from Mike, but Alma persuaded Ken and Deirdre to reconcile. Adam eventually moved back to Glasgow and was enrolled in a boarding school.
Later in the year, Ken helped Anita Scott write her memoirs. By 2002, Ken and Deirdre were becoming bored with each other and when Ken confided in Anita his relationship problems, Anita made a pass at him, which he rejected.
2002-2003: Back to teaching
Ken successfully applied for a supply teacher position at Weatherfield Comprehensive. The job became permanent when Ken reported Charlie Ramsden for drinking on the job and he had to take on her classes when Charlie was suspended. Ken was exhausted by the work because of his age but accepted the position of Senior Pupil Mentor when it was offered. However one of his more disruptive pupils, Aidan Critchley, made it his mission to terrorise Ken into leaving. Aidan taunted Ken in class and vandalised his car, but to Deirdre's surprise, Ken was determined to deal with the situation without involving the headmaster or the police.
To raise extra money, Ken took a job standing in for the Gazette's Agony Aunt. He dropped Ken's Column to take the new column on.
For a while, Ken's problems with Aidan died down, but they flared up again later in 2002 when Aidan went joyriding in Ken's car after having the keys copied. Ken was none the wiser but confused as he was receiving speeding tickets when he hadn't been speeding. Ken soon suspected Aidan and phoned the police when his car went missing again, but while speeding Aidan crashed the car. Aidan was unharmed and fled but the passenger Sarah Platt was seriously injured. Gail was angry to discover Ken had suspected Aidan before but not phoned the police sooner.
Sarah recovered but Ken felt guilty for not contacting the police earlier. Aidan was taken out of school and arrested but he was released early enough to be able to return to school that same day, where he enjoyed goading Ken. Ken finally snapped and punched Aidan. Despite the neighbours congratulating Ken, Ken felt guilty and offered to resign from the school, although Deirdre convinced him to stay at his job. He was arrested for assault and entered a guilty plea.
At Christmas, Tracy returned, having left her husband Robert for good. Tracy started seeing Dev Alahan, which Deirdre was against as Deirdre had embarked on a one-night stand with Dev a year ago which Ken didn't know about. On the day of Ken's court case, Tracy forced Deirdre to confess all to Ken. Ken received a conditional discharge for assaulting Aidan and after a day of uncertainty forgave Deirdre and agreed to start again with her. Things remained frosty with Tracy for a while due to her continuing relationship with Dev.
In 2003, Aidan was arrested on charge of murdering Maxine Peacock. Since Aidan was 16 he needed an adult representative and chose Ken. The neighbours were convinced of Aidan's guilt but Ken believed Aidan was telling the truth about being set up. Ashley was aghast and banned Ken from attending Maxine's funeral while old friend Emily Bishop, who had also been attacked, briefly turned her back on Ken. Ken was proved correct when Richard Hillman turned out to be the killer. Ken also resigned from his job before his hearing as he assumed the verdict would not be in his favour.
2003-2005: Re-marrying Deirdre
During the rest of the year, Ken and Deirdre were mainly occupied by the antics of their children, including Peter marrying two women without either of them knowing about it, and Tracy pretending to sleep with Roy Cropper after getting pregnant with Steve McDonald's baby in order to sell her baby to Roy and Hayley Cropper. Peter's son (and Ken's grandson) Simon was born later in the year, but his mother Lucy Barlow was angry with Peter and left Weatherfield so he wouldn't have any contact with her or Simon. Peter moved to Portsmouth.
When Ken's third grandchild was born early in 2004, Tracy decided to go back on her deal to give Amy to the Croppers. Ken persuaded Roy to do the right thing and give the baby to her mother, even though Tracy had behaved despicably. Again, it fell on Ken and Deirdre to keep the peace between Tracy and Steve's wife Karen McDonald.
In 2005, Ken proposed to Deirdre again, but she said no when Ken insinuated he mainly wanted them to marry for financial reasons. Ken assured her this wasn't true so after another proposal she accepted. On the day of the wedding, Amy was involved in a road accident, so Ken and Deirdre abandoned their plans and met up with Tracy and Amy at the hospital, where they were shocked to discover the driver of the car involved was Ray Langton - Deirdre's ex-husband. Deirdre showed sympathy for Ray as he was dying of stomach cancer but Ken didn't see why they should welcome Ray given his 27-year absence from their lives. In the end, Ray wished the pair well, and Ken got married to Deirdre. However, Ray died at the Rovers during the reception from his cancer. Ray had built up a relationship with his biological daughter, Tracy, on his return to Weatherfield, leaving Ken feeling excluded as he had raised Tracy with Deirdre. Deirdre was upset by Ray's death, and their wedding day had most certainly been overshadowed by heartache.
2005-2007: Retirement
Problems with Tracy continued to occupy Ken and Deirdre's time in 2005 and 2006. Ken tried to persuade Adam to apply to University but Adam wasn't interested and ended up working at Mike's factory. Ken was shocked when a dispute in the Baldwin family that resulted in Adam hurriedly returning to Scotland turned out to stem from Mike's Alzheimer's disease. When Mike went missing from hospital, Ken found him outside the factory in Coronation Street suffering from pneumonia. Mike collapsed and died in Ken's arms, and Deirdre entered a mourning period, much to Ken's annoyance.
Ken helped Adam fight his case when Mike's other son Danny Baldwin was left everything in Mike's will. Before Mike's death, Danny had manipulated Mike into changing his will to exclude Adam and Mark. Ken and Danny argued about the situation at Mike's funeral. Eventually Danny agreed to give Adam a 40% share of the factory.
Later in the year, Ken and Deirdre worried that Tracy's boyfriend Charlie Stubbs was being violent towards her, unaware that Tracy was only pretending he was abusive. In 2007, Tracy murdered Charlie and claimed it was self-defence. Ken and Deirdre did their best to support Tracy, even meeting the sizeable legal fees to afford the solicitor she had demanded. Before the trial, Deirdre admitted to Ken that Tracy had confessed to her that it was murder and not self-defence, and that Deirdre was panicking about taking the stand and testifying as a character witness. Ken urged Deirdre not to take the stand but she did so anyway and gave a disastrous performance. Tracy was found guilty of murder and when Ken and Deirdre visited Tracy in prison, Tracy disowned them.
The aftermath of Tracy's sentencing was difficult for Ken and Deirdre as they blamed each other for what had happened. Eventually Ken decided he'd had enough and had to get away from his troubles. He went to build a relationship with his son Daniel, and the boy's mother Denise Osbourne. Denise took Ken to make amends with Deirdre, but this resulted in Deirdre slapping Denise in front of a packed Rovers. Deirdre later visited Ken and apologised for her behaviour, begging him to return to Coronation Street, but to no avail. Ken was determined to put Daniel first but failed to make a fatherly connection with him, however he grew closer to Denise. Convinced that Ken wanted to rekindle their passion, Denise made a blatant attempt to win him over but when she leaned in for a kiss, he rejected her advances. Denise was humiliated. After this embarrassing encounter, Ken decided to return to Coronation Street. He waited for Deirdre at No.1 and they both apologised for their treatment of one another. The couple forgave each other and reconciled once again.
2008-2009: Soul searching
In 2008, Ken started working in Roy's Rolls with Becky Granger as cover for Roy when Roy left to visit Hayley in Africa. When Roy returned, Ken continued working there as he enjoyed it. Ken later took an interest in Roy's investigation of a bat colony at Tony Gordon's Victoria Court building site, and helped Roy and Becky to stop Tony's plan to carry on the building work whilst bats, an endangered species, remained on the site.
Ken was given food for thought when he was invited to a University reunion. He was unsure of going at first because he was embarrassed that he hadn't had a successful career. At the reunion he came across old flame Marian Lund again. Remembering the dreams of his youth, Ken found his manuscript for the novel he started working on in 1961 and resumed work on it. He became so engrossed in it that Deirdre started to think he wasn't satisfied with the life he had led - or with her. As Ken spent sleepless nights working on the manuscript, Deirdre became more frustrated and they eventually had a blazing row. Ken realised that it was foolhardy to dwell on the chances he missed when he was a student and that he should concentrate on the here and now, so he burned his manuscript.
Peter returned later in the year when his estranged wife Lucy died, having asked him to raise Simon, the son he hadn't been allowed to see for five years. Peter made it obvious that he didn't want a son and turned to drink, much to Ken's dismay. Ken was forced to intervene and take Simon away when a drunk Peter made a scene at Simon's school nativity play. Peter admitted to Ken he couldn't cope with fatherhood but Ken persuaded Peter to try harder and stay sober.
In January 2009, Ken met Martha Fraser, an actress starring in a local production of A Streetcar Named Desire. Ken found he had a lot in common with her and befriended her, frequently visiting Martha at her barge at Weatherfield Canal under the pretence of walking the Barlows' dog Eccles. Ken greatly enjoyed his time with Martha, finding they had a lot in common, and became increasingly dissatisfied with his home life. He was reluctant to admit to Martha that he was married, out of fear that it would ruin any chance of a relationship, but later did so anyway out of guilt for spending more time with Martha than his own family when Peter and Simon nearly died in a fire. Martha immediately told Ken to leave.
Despite trying to spend more time with his family, Ken found his dissatisfaction remained, and he eventually sought out Martha, who he convinced to forgive him. Martha told Ken that she was leaving Weatherfield, but that she wanted him to go with her. Convinced this was his last chance for happiness, Ken put affairs in order and left, leaving Deirdre a note explaining his decision. However, after further consideration he made a last minute decision to stay. Deirdre found out when Ken showed her the letter he had written, but despite being angry she quickly forgave him, unwilling to start over at her time of life. Her forgiveness was offered on condition that the incident was never mentioned again, and things quickly returned to normal.
2009-2013: Wendy returns and departure from Weatherfield
In late 2009, Peter wanted to set up a wine bar in Viaduct Street with girlfriend Leanne Battersby, but Ken was against it, as Peter was a recovering alcoholic. Things weren't helped with the arrival of Simon's other grandfather, George Wilson, who Ken didn't trust, believing that he had been trying to buy Simon's affection with expensive gifts. Ken resorted to drastic measures to stop the bar from opening, getting a journalist to investigate it and also selling the story of the Barlow family's chequered history, to the indignation of Peter and Deirdre.
After feuding over the bar for a number of months, Ken and Peter finally settled their differences for Simon's sake in January 2010. However, Ken and his family were left reeling when Peter destroyed the grand opening of The Joinery when he started drinking again. After Peter realised that he needed help with his problem, Ken, George and Leanne agreed that he should spend sometime in rehab so that he could sort out his addiction.
Relations between Ken and Deirdre became strained once again when Ken found out that Deirdre had shared a kiss with Audrey Roberts' boyfriend Lewis Archer. With Ken's tryst with Martha still fresh in Deirdre's mind, the couple acknowledged their mutual unhappiness with their marriage but remained together.
In August 2010, Norris Cole discovered an unopened letter wedged under the skirting board at No.3, addressed to Ken, dating back to 1961. The letter was written by Ken's first girlfriend Susan Cunningham. After some investigating, Ken found that Susan had died but had a son called Lawrence, an English lecturer who, on meeting Ken, was quickly determined to be Ken's son. Wanting to get to know his new-found family members, Ken invited Lawrence's son James to the Rovers. It was clear that animosity lay between father and son as Lawrence and James bickered in front of Ken. He was stunned to discover that James was gay and Lawrence was not supportive of his sexuality.
In November, Ken discovered that Leanne was having an affair behind Peter's back with her ex-husband and employer Nick Tilsley, when he walked in on them at The Joinery. Leanne begged Ken and Deirdre to give her another chance as she has ended her affair with Nick, and Ken agreed after thinking about it. However on the night of 6th December during Peter's stag night at The Joinery, Nick intended on telling him. When Ken and Leanne made their way to the bar to stop Nick, the bar exploded due to a gas leak, leading to a tram derailing from the viaduct and crashing into Coronation Street. Ken could do nothing but look on until emergency services got Nick and Peter out who were trapped (Peter's friend Ashley Peacock died managing to help them escape). Peter, thinking he was going to die, requested the wedding to take place at Weatherfield General with Leanne at his bedside. He later went into critical condition and then a coma, but woke up and recovered, but still had issues with his walking. Ken offered for him, Leanne and Simon to move into No.1 so they could help to look after him.
On 24th December, Ken's daughter Tracy was released from Redford Prison due to accusations of false evidence by the forensics and was due for a retrial. She interrupted during a memorial service in the street as remembrance to those who died in the tram crash. However, Tracy soon began causing trouble for the residents, which lead her to being attacked in her own back yard by Claire Peacock. Early into the New Year, Claire fled Weatherfield and started a new life in France with boys Joshua and Freddie.
During Peter and Leanne's vow renewal ceremony, Peter revealed to everyone about Leanne and Nick's affair. Furious that Ken and Deirdre knew the truth, Peter wanted Leanne out of his life. Ken however managed to persuade Peter to give her another chance and to talk it through. Peter managed to catch Leanne before she boarded a train to London.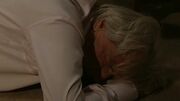 In April 2011, Ken's grandson James returned and revealed that he was working for Roof & Refuge - a charity supporting homeless people. Ken happily agreed for him to move in, until he found out that James had been instrumental in conning Kevin Webster to the tune of £20,000 and had also applied to borrow £50,000 against No.1 - using his grandfather's name. When Ken took James to task over this, James mocked Ken and suggested that he hadn't done anything with his life. James showed no remorse for his actions and admitted he would con again, and Ken decided to phone the police. James attempted to stop him, and ended up banging Ken's head on the wall knocking him out. James left the Street and although Ken didn't want to report him, Kevin instead contacted the police.
In September 2012, Ken applied to be the chair of governors at Bessie Street School after a vacancy suddenly opened and was accepted. Ken was shocked however when he attended the first meeting and came face to face with the vice chair, Wendy Papadopoulos (Crozier that was) who had broken up his first marriage to Deirdre with their affair. Ken considered stepping down from his new position as he was uncomfortable working with Wendy and shuddered to think what Deirdre would make of it, but was persuaded by Brian Packham to continue. Wendy got Ken to meet her for a coffee and convinced him that they could continue to work together and they were both interested to hear where life had taken them since they last saw each other in 1990. In October, Ken and Wendy went for a drink together after work and there was a romantic spark between them but a suspicious Deirdre realised Ken had lied to her about his whereabouts after speaking to Brian. The following day Wendy invited Ken to her house to discuss some governors business and Deirdre and Rita followed him. Deirdre was horrified to see Ken meeting "Wendy flamin' Crozier".
Deirdre confronted Ken and Wendy and although they insisted that they were just colleagues, Deirdre warned Wendy to stay away from Ken. After a row over Tracy's relationship with Ryan Connor, Ken opened up to Wendy about the conflict within his and Deirdre's relationship and unintentionally fell asleep in a chair at her house. Deirdre was fuming and questioned whether Ken had indeed slept in the chair. Ken tried to resolve the matter by getting Wendy to corroborate his story but this just resulted in another row and Deirdre stormed off. Wendy invited Ken back to her house for a cup of tea and attempted to kiss him but Ken was taken aback that Wendy had misread the signals and rushed home, leaving Wendy embarrassed.
Feeling scorned Wendy told Deirdre that it was Ken who had made a pass on her and lodged a formal complaint against him with Brian. Deirdre confronted Wendy again and realised that she was just a sad and lonely old woman and apologised to Ken for not believing him. Wendy ultimately dropped the allegations and resigned from the school board after apologising to Ken.
In April 2013, Ken disapproved of Tracy's partner Rob Donovan and shared his concerns with Peter, stating that Rob reminded him of Mike Baldwin because of his cocky nature. In July, Ken flew out to Canada to be with Adam who suffered a shock collapse at work, spending almost a year there and, in December 2013, missing Peter's wedding to Carla Connor.
2014-2017: Back home again and return of the Barlow boys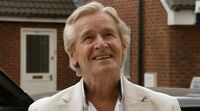 Ken returned to Weatherfield in August 2014, angry to discover that during his absence Peter had been arrested and locked up for the murder of Tina McIntyre without him being told. Ken went to visit Peter and assured him that he knew he was innocent and would help him fight the case. The subsequent trial proved too much for Deirdre's stress levels and she went to stay with her friend Bev Unwin while at the trial Peter was found guilty. Events took an unexpected turn however when Carla deduced that her own brother Rob was guilty and reported him to the police. Peter was set free and Rob imprisoned at his own trial, leaving Ken to comfort Tracy who had expected a life of happiness with Rob and had now lost her intended husband and leaving Barlow's Buys, the cash converters shop they had opened together in financial difficulties. Peter moved away from the street in the wake of the events.
Ken and Tracy excitedly awaited the return of Deirdre on 8th July 2015 - the day of her 60th birthday - but Bev returned alone and told them that Deirdre had passed away that morning. The news that she had died peacefully brought some comfort to Ken, however he broke down outside and was consoled by Steve. Liz McDonald broke the news in the Rovers, and a few days later Ken was told that Deirdre died from an aneurysm. Ken also learnt that Deirdre had planned to come back a few weeks earlier, however postponed the return as she felt ashamed of Tracy's affair with local builder Tony Stewart - something that put him at odds with Tracy. Deirdre funeral was held on 13th July. Just mere months after his wife's death, Ken began to date Nessa Warner, the sister of Cathy Matthews. As soon as Tracy found out about the pair she immediately disapproved. Ken would later break off his relationship with Nessa.
In October 2016 Ken planned to go on a trip around Europe, much to Tracy's (again) disapproval. He was shocked when his son Peter made an unexpected return. After the pair had another argument, Ken was about to go and depart in his taxi before collapsing in the hallway and suffering from a stroke. Although he survived, he was left with the inability to speak or move, and was hospitalised at Weatherfield General. Peter was blamed by Tracy for causing the stroke and wanted him to go, however Ken mustered up enough energy to make clear to Peter he wanted him to remain.
Following his stroke Ken began to reconcile with other family members, including Adam who returned from Canada as well as Ken's estranged son Daniel, Denise's son. Ken received visits from Daniel which he had kept a secret from his family. When Adam, Peter and Tracy stormed their way into Ken's ward to find out who his secret visitor was, they were shocked by seeing Daniel. After Ken returned home Daniel moved in as he was willing to help with the caring responsibilities.
2017 to present: Who pushed Ken and relationship with Claudia
In February 2017, Daniel's girlfriend Sinead Tinker fell pregnant with his baby. However, Ken disapproved and his harsh words forced Sinead to abort the unborn child, upsetting Daniel. Sometime later, Ken was spending the night alone at his house, when an unknown assailant pushed him down the stairs. Initially, the Barlow family assumed that Ken had suffered another stroke and were shocked to discover his fall was no accident at the hospital. After weeks of searching during which most of Ken's children and grandchildren as well as Tracy's daughter ex-lover Rob came under suspicion, the culprit was revealed to be Daniel. This bombshell coincided with the return of Denise, who had gone missing at some point while living with Daniel. Realising the impact that his abandonment by Denise had on Daniel's mental health and feeling guilty for his own absence from his youngest son's life, Ken forgave Daniel and lied to the police that he remembered accidentally falling on the stairs. Tracy, Peter and Adam were furious when they discovered this but Ken pointed out that he had suspicions about every single one of them and they had all made huge mistakes, him included.
Later that year, Peter broke down in front of Ken after thinking he'd killed Billy Mayhew. He told Ken that Billy was indirectly responsible for Susan's death. Ken then went to visit Billy in the hospital and warned him to not tell anyone that Peter caused his fall. Billy initially refused, but then Ken threatened him and said that if Billy were to tell people that Peter pushed him, he'd make sure that everyone knew that he'd killed Susan.
in October 2018 Ken attended the unofficial pagan wedding ceremony of Daniel and Sinead, making the decision to swerve Tracy's second wedding to Steve on the same day. Daniel and Sinead informed Ken that they were expecting a baby again and Ken was pleased for them. Shortly afterwards, Sinead was informed that she had cervical cancer and should have a termination and begin treatment immediately. A distraught Sinead ran into Ken and ended up confiding in him about her diagnosis. Sinead urged Ken not to tell Daniel the truth and Ken reluctantly agreed to support her wishes, after she reminded him what his interference had caused last time she was pregnant. Ken continued to wrestle with this decision as Sinead deliberately delayed treatment into her second trimester for the sake of the baby and when Sinead collapsed and was taken to hospital with anaemia a couple of weeks later, Ken confessed the truth to Daniel. Daniel was furious with Ken for keeping the secret from him in the first place and cut him out of his life. The pair were only reconciled the following January after Sinead gave birth prematurely.
In 2018 Ken become closer to hairdresser Claudia Colby who was an old friend of Audrey Roberts, the pair began spending a lot of time together and Ken privately confided in Claudia about Sinead's cancer. Claudia accompanied Ken to his grandson Bertie's party in March 2019, to celebrate the baby being released from hospital. There, Claudia got into an argument with Beth Sutherland and was offended when Ken referred to her as just being a friend. Later after Ken and Claudia discussed this, Ken confirmed to his family that he and Claudia were a couple.
Ken celebrated his 80th birthday in October that year and was thrilled when Norris Cole returned and Emily video called him to mark the occasion. A gloom was cast on the day however when it was revealed that Sinead only had weeks to live, her cancer having returned. Not long afterwards, Ken witnessed a kiss between Daniel and Bethany Platt.
In February 2020 Ken decided to move away from the street for a new adventure and moved into the Stillwaters retirement complex with Claudia. After moving in, they were introduced to Charles Moore, the chairman of the residents' committee, and Ken also discovered his old friend Norris living at Stillwaters. After missing Eccles, Ken sneaked her into Stillwaters, but Charles found out and gave him a bill. Ken was devastated when Eccles had to be put down shortly afterwards due to a tumour and after Norris overheard a comment made by Charles at Eccles' expense, Ken was furious.
On the back of this, Ken decided to run against Charles in the upcoming election for the head of the residents' committee, where he had long stood unopposed. After successfully exposing abuse of power by Charles, Ken won the vote but surprised everyone by declining to take on the role and handing it over to Norris. By now Ken had realised that he was unsuited to the Stillwaters environment and that he and Claudia clearly wanted different things and they mutually agreed to go their separate ways. Once again, Ken found himself back where he started on Coronation Street.
Personality
"Boring. It's the 'in' word isn't it? Anything isn't with it, swinging or trendy it's boring. I'm boring! And there's nothing I can do about it because the great tragedy is that I'm not aware of it. I happen to think that I'm a great guy."
Ken is an educated man but he has not made as a great a success of his life as he hoped, which is a source of constant frustration for him. During his University years he remained friendly with his neighbours while casually putting them and Coronation Street down when in the company of his peers, confident that he would eventually leave the Street. Over the years Ken has had several chances to leave Weatherfield to further his career, but he has always found a reason to stay. In the 1960s and 1970s he wore his education like a badge of honour in front of his neighbours, never flaunting it but distancing himself from them enough to remain an outsider.
Ken prides himself in his integrity and morals. He and his family have occasionally suffered because of his insistence on doing the right thing, although in recent years he has been more considerate of his family's wishes. On several occasions Ken has sometimes said one thing and done another, tending to put his morals aside on a whim or if he felt passionate about something. Although Ken can be stubborn in his adherence to his moral code, he is just as stubborn when he breaks his morals, as when he is determined to do something nobody can talk him out of it. When Ken changes his mind about something it is usually only because somebody has forced his hand. Politically minded, Ken always takes a keen interest in current events.
A fairly quiet man, Ken enjoys a stable life, and generally isn't very spontaneous, only being so when he feels it is expected of him or that it will benefit him in some way. He has tried not to let marriage or children change his lifestyle, although he has mellowed somewhat after years of leading his life by what's most convenient for him led to solitude and depression. In recent years, Ken is more able to recognise the mistakes of his past, though he rarely learns from them.
Traits
Ken today is a strong opponent of smoking and often complained about Deirdre smoking. However, in the 1960s, Ken smoked regularly and didn't quit until 1965; when his smoking habit caused a fire that nearly killed the twins. In 2007 when Tracy was on trial for murder, Ken was almost tempted to join Deirdre in a cigarette but after considering, declined the offer.
Upon his return from Canada in 2014, Ken announced that he had become a vegetarian.
Relationships
Frank and Ida Barlow
Main article: Barlow family
Ken has had difficult relationships with virtually all members of his family and in his early life this mostly consisted of his parents and brother who he was raised with in Coronation Street.
Ken's father Frank Barlow was a postman. Although Frank was generally supportive of Ken's attempts to forge his own path in life, they sometimes struggled to find common ground and when their opinions differed both were usually convinced they were right. Over time this drove a wedge between them. Ken and Frank often clashed over Ken's principles and ideals and Frank objected to Ken attending a 'Ban the Bomb' protest in 1961. Similarly in 1962, the pair clashed over Ken's article The Student and the Working Class. Frank was initially pleased that his son had got an article published but was shocked by what he read and like many of the neighbours, believed Ken was criticising his own street and background.
In 1963, their relationship suffered when Frank started dating Christine Hardman, an old school friend of Ken's who was much younger than Frank. Ken refused to speak to Frank when Frank proposed very soon into the relationship, and even warned Christine that she was making a mistake. When Frank won £5,000 on Premium Bonds in 1964, he moved to a detached house in Cheshire, after which he and Ken barely saw each other before Frank's death in the early 1970s. Many years later, Ken would reflect that while he used to think Frank stood for everything he fought against, he now looked back and saw that he was really a family man. On the 75th anniversary of VE-Day in 2020, Ken paid his respects to his late father due to his service during World War II.
Ken's mother Ida Barlow was understanding of Ken and usually mediated between Ken and Frank when they had had an argument. As a result she and Ken had a close relationship. Ida died in 1961, leaving everyone in the family distraught. Ken thought a lot about his mother on his wedding day to Val and gave his daughter the middle name Ida in honour of her.
David Barlow
Perhaps the family member Ken got on with best was his younger brother David, although as adults their interests and careers took very different paths. After leaving school, David spent a few years in London to pursue his football career. In 1965, David returned to Weatherfield, married Irma Ogden, and bought the Corner Shop. Ken didn't like the thought of his brother marrying into the Ogden family as he considered them common, but he put his views aside so that his relationship with his brother wouldn't suffer. Ken and David were both bright, politically-minded individuals and both of them had little in common with their wives, and their similarities paved the way for a healthy, amicable sibling relationship. David died in a car crash in Australia in 1970 along with his infant son, Darren, who Ken regrettably never met.
Susan Barlow
Following Val's death in 1971 and the twins' move to Glasgow, where they were cared for by Edith Tatlock, Ken had only a minimal role in their upbringing and both of them turned out nothing like him, although he was prepared to have them move back to Weatherfield if and when he ever re-married. As a result of his limited part in raising them, Peter and Susan resented his efforts to interfere with their lives whenever they visited. They saw no reason to listen to his advice or accept his help. Ken's first confrontation with Susan was in 1981 when Mike Baldwin got her a barmaid job in London, and Susan refused to quit as Ken wanted.
Susan crossed paths with Mike again in 1985 and they dated, despite the age difference and Ken's objection. Ken only agreed to go to the eventual wedding as the alternative was losing Susan to Mike forever. As Ken hated Mike, he never accepted him as part of the family and only tolerated him for Susan's sake, and was always on the lookout for trouble between them so he could step in and protect Susan. Most of the time, however, he kept his distance, unwilling to risk alienating Susan. Susan left after separating from Mike in 1987 when she claimed she had aborted their child, and Ken saw significantly less of his daughter as a result. Unbeknownst to Ken, Susan had never had an abortion and had started a new life in Scotland with her son.
In 2001, Ken finally found out the truth after a comment from Peter but a road accident claimed the life of yet another Barlow, this time Susan. Ken fought to stop Mike from seeing his and Susan's son Adam, ostensibly to follow Susan's wishes, but Ken's feelings towards Mike undeniably also had a part in it.
Peter Barlow
Ken was keen for Peter to get a good education and attend University. The first sign of trouble came in 1975, when Peter visited Ken in Weatherfield to avoid going to school. When Peter achieved disappointing grades for his 'O' levels, Ken was adamant that Peter would sit the exams again, but this time in Weatherfield so that Ken could supervise him closer. To Ken's surprise, Peter applied to join the Navy without telling him, and left for training after passing his exams. Ken decided to let Peter lead his own life and it wasn't until Peter left the Navy in 2000 that Peter was a regular part of Ken's life again, by which time Peter was 35 and had grown into a man who was nothing like his father.
In 2008 and 2009, Ken clashed with Peter over Peter's son Simon, his concern initially borne out of Peter's alcoholism but later from Simon's other granddad George Wilson showing up out of the blue to get to know Peter and Simon. Ken felt threatened by the affluent George who spoiled Simon and invested in a wine bar Peter and Leanne Battersby wanted to open. Ken objected on the grounds that owning a bar might tempt Peter to drink, and even tried to rally the community against the wine bar (unsuccessfully). Again, his stubbornness alienated him from his family, so Ken decided to give his blessing to the bar plan. His fears were borne out however when Peter got drunk at a party, leading to George and his wife Eve taking Simon to stay with them while Peter recovered in rehab, which again was paid for by George. Ken put aside his concerns about George to support Peter.
Later in 2010, with Peter and Leanne's wedding preparations in their final phase, Ken discovered that Leanne was having an affair with her ex-husband Nick Tilsley and agonized over whether to tell Peter. Eventually he believed Leanne's sincerity when she insisted that the affair was over and that she deeply regretted it. The following weeks were difficult for Peter as he was crippled in a gas explosion at The Joinery bar and came to live with the Barlows while he regained the use of his legs. Ken was worried not only about Peter's mental and physical recovery but the unresolved matter of Nick and Leanne - Peter had befriended Nick when Nick pulled him out of the Joinery, although he didn't interfere. Ken was relieved when Peter and Leanne survived Peter's discovery of the affair but disappointed when Peter left Leanne for Carla Connor in 2012.
Tracy Barlow
Ken has had a role in Tracy's life since she was a baby, taking on the duty of being her godfather. He had a far more significant relationship with her though after Tracy's biological father Ray walked out on her and Deirdre and Deirdre began a relationship with Ken, who she married in 1981. From that point on, Tracy came to see Ken as her father and after Tracy was bullied at school for having a different surname to her parents, Ken formally adopted her in 1986. For the next few years, the stable life in the Barlow household provided Tracy with the happiest years of her childhood. Ken's affair with Wendy Crozier in 1989 broke his marriage to Deirdre but Tracy was forgiving towards him and he remained a father figure in her life. Tracy seemed to have more respect for Ken than she did for Deirdre and usually sought Ken out whenever she had a disagreement with her mother, as Ken would usually take her side. Conversely, Ken was less blind to Tracy's faults than Deirdre, and his disapproval of her actions had a greater effect on her.
Daniel Osbourne
Ken's youngest child is Daniel Osbourne. Although Ken fought to see Daniel after he was born, Daniel was taken out of his life in 1996 when Denise Osbourne decided that she wanted to raise him without Ken. When Ken went to see Denise and Daniel in 2007, Daniel was a virtual stranger to him and resented his presence. Other than an occasional visit, Ken continued to have very little to do with Daniel over the next nine years, however they were reunited when Daniel visited Ken in hospital following his stroke in 2016. Since then, Ken has built a more significant relationship with Daniel although it is one that can be as equally strained and complicated as his relationships with his other children.
Knowing that Daniel was academically gifted, Ken was keen for him to pursue his education further, as he had previously been with Peter and Adam. When Daniel began a relationship with Sinead Tinker, Ken quietly disapproved, wanting Daniel to focus on his studies. In February 2017 Daniel pushed Ken down the stairs at No.1, hospitalising him after he discovered that Ken had encouraged his girlfriend Sinead to have an abortion. Ken believed starting a family with Sinead would hold Daniel back in life and stop him from going places, as Ken thought had happened to himself.
It took Ken weeks to remember who had attacked him and when he confronted Daniel, he was shocked by the state of Daniel's mental health. As a result, Ken forgave Daniel and stood up for him when the rest of the family turned on him, feeling guilty over Daniel's abandonment as a teenager and regretting his words to Sinead. In 2018, Daniel turned his back on Ken again when he discovered that Ken knew about Sinead's cervical cancer diagnosis and had hidden the truth at Sinead's request. When pregnant Sinead have birth prematurely in January 2019, Ken came to visit the baby in hospital and the pair were finally able to bond again and put their bad blood behind them.
Lawrence Cunningham
In 2010, Ken discovered he had another child Lawrence Cunningham, born in 1961 as the result of his fling with Susan who had since passed away. Ken established contact with Lawrence and revealed that he was his father, initially seeking to build a relationship with his long-lost son. However, Ken soon discovered that Lawrence was homophobic and estranged from his son James because he couldn't accept his sexuality. Ken was appalled by Lawrence's attitude and asked him to leave. Since then, Ken has remained estranged from Lawrence and the pair have had no further contact. Ken has another grandchild through Lawrence, Chloe, who he has never met.
Ken was more impressed with grandson James and his charity work and offered him a room at No.1 when he needed somewhere to stay. Ultimately James turned out to be a con artist and when confronted by Ken, he blamed Lawrence and by extension Ken, for all his problems and attacked Ken when he tried to call the police. James fled and with that the last link to this branch of Ken's family was severed.
Adam Barlow
Adam is Ken's eldest grandson, although Ken was not aware of Adam's existence until Adam was 12 as Susan had deliberately ceased contact with Ken to distance herself and Adam from Mike Baldwin. After Susan's death, Adam was caught in the middle of the bitter feud between Ken and Mike, although they did both agree that Adam should get a good education and Mike arranged for him to attend a boarding school in Scotland. Although Adam continued to visit Ken in Weatherfield as he continued his studies, Ken was disappointed as Adam grew disinterested in pursuing his education and more interested in pursuing girls. Adam snubbed university and took on a role at Mike's factory Underworld after his father's death, before leaving for Portsmouth the following year. Adam followed a professional career and ended up in Canada, although Ken still cared for his grandson and travelled to nurse him through prolonged illness in 2014.
When Ken suffered a stroke in 2016, Adam reciprocated and returned to England to visit him. By now Adam had grown into a man who was very much like his father, with little of Ken's influence in him. This has at times been a sore point between the two men and Ken has been critical whenever Adam has used underhand or illegal tactics to get his own way.
Valerie Tatlock
Ken and Valerie Tatlock met just after Ken's graduation from University. Valerie had some misgivings about dating Ken - she assumed being University educated he wouldn't have a lot in common with her, and after Ken's mother Ida's death Valerie was worried that Ken was looking for a replacement mother figure. However Ken persuaded Valerie to give him a chance and they married anyway.
During the marriage, Valerie was responsible for the household chores, including all cooking and cleaning. Ken's job took up a lot of his time and attention, with Ken adopting his teacher persona even at home, frequently using Valerie as a sounding board for his opinions on community and politics. Valerie once commented that Ken talked to her as if she was one of his pupils. Ken enjoyed seeing his colleagues outside work and brought Valerie along to his friends houses even though she didn't enjoy it. Even when Valerie was sexually insulted by a friend of Ken's, Ken expected Valerie to shrug it off. Occasionally their lack of common ground caused Ken to neglect Valerie, and his behaviour sometimes distressed her enough to want to leave him, but whenever this happened Ken realised his mistakes and fought to keep his wife.
Deirdre Langton
Ken and Deirdre Langton lived in the same street for several years before they started dating. The age difference between the pair - Ken was 16 years older than Deirdre - initially made them an unlikely pair to marry but as with Valerie Ken fell for Deirdre enough that any differences between them didn't matter. Ken and Deirdre's early courtship was on and off, with Deirdre also enjoying the company of Billy Walker and Mike Baldwin. Ultimately it was Ken who she fell in love with.
During the marriage, certain problems became much more of an issue. Deirdre was hesitant to slip in to the role Valerie had occupied during Ken's first marriage, and as this was Ken's third marriage the excitement of the new relationship got old faster for him than for Deirdre, who within two years of the wedding was becoming bored as Ken wasn't showing any interest in her. Deirdre wanted more children but Ken didn't. Deirdre told Ken she felt like a part of the wallpaper rather than his wife. Deirdre's affair with Mike tested the marriage but they came out stronger and more devoted to each other, with Ken adopting Deirdre's daughter Tracy. The marriage fell apart in 1989 after Deirdre discovered Ken's affair with Wendy Crozier and he moved out of the marital home. Initially things were hostile between the pair as Ken separated from Wendy and then tried in vain for a reconciliation with Deirdre who moved on to Dave Barton and then Phil Jennings.
After they divorced in 1992, Ken and Deirdre once again acted as close friends and they were inevitably drawn together by Tracy and her various troubles as a teen. Ken's relationship with Denise Osbourne and her pregnancy caused friction between him and Deirdre but they continued to support each other through tribulations such as Tracy's drug abuse induced kidney failure and Deirdre's false imprisonment in 1998.
In 1999 they officially reunited and married for a second time in 2005. Their second marriage was no less fraught with difficulties than the first. After 2002, Ken and Deirdre were caught up in the problems of Deirdre's daughter Tracy as well as Peter and Simon, and Ken's stubbornness usually created more problems than it solved. Deirdre and Peter were initially at odds with each other and Deirdre felt Ken failed to stick up for her, something which lead to her sleeping with Dev Alahan at Christmas 2001. In doing so however, Deirdre realised that she loved Ken and valued what she had with him a lot more than she thought. When Ken did find out about Deirdre's infidelity, they once again managed to work through it.
Both of Ken and Deirdre's marriages were strained because of Ken's dissatisfaction with his life; Deirdre knew Ken well enough to know he is full of regrets and his occasional attempts to rectify the mistakes of his past have caused problems as Ken left Deirdre with the impression that his life with her has been disappointing. Ken has been led astray as by over analysing his life he tends to see problems that aren't there and go out of his way to solve them. It tended to be him coping without Deirdre that Ken realised what she meant to him. Deirdre died in July 2015 after an aneurysm whilst staying with good friend Bev Unwin. After Deirdre's death, Ken considered her to be 'the one' despite them both having affairs and many other relationships over the years and he continues to regularly visit her grave.
Albert Tatlock
When Ken was growing up, Albert Tatlock was a neighbour and close family friend of the Barlows. After Ken married Albert's niece Val in 1962, he formed an even closer relationship with Albert and began to refer to him as 'Uncle' just as Val did. Even after Val's death, Ken remained close to Albert and Albert lived with Ken through his marriages to Janet and Deirdre. In 1983, Albert was upset to learn Ken and Deirdre were thinking of moving out of No.1 for a fresh start and offered to sell the house to Ken instead. This put Albert's daughter Beattie's nose out of joint as she felt Ken was taking her inheritance. Beattie suggested Albert was going senile and Ken was taking advantage but Ken stood his ground and informed her they were paying as much as Albert would accept for the house.
Ken still fondly remembers Albert, years after his passing in 1984 and Albert's picture remains on the mantelpiece at No.1. Ken has also kept Albert's war medals with pride.
Blanche Hunt
Ken's relationship with his mother in law Blanche wasn't always plain sailing during his marriages to Deirdre. From 1999 onwards, Blanche lived with Deirdre and Ken at No.1 after selling her house in Kenilworth and encouraging Ken and Deirdre to reunite. A frequent third wheel in Ken and Deirdre's relationship, Blanche rarely interfered but was never slow to criticise, with many of her put-downs at Ken's expense and her acid tongue could often cause problems. In 2008, Blanche mistakenly believed Ken was gay and having an affair with Ted Page, after misunderstanding a phone call she took on Ken's behalf.
Despite the conflict, Ken and Blanche were both very fond of each other and Blanche was often keen to reunite Ken and Deirdre whenever there was friction in their marriage such as in 2001 when Deirdre temporarily moved out over Ken's latest feud with Mike Baldwin over Adam and in 2007 when Ken moved in with his ex Denise Osbourne when Deirdre pushed him away following Tracy's imprisonment. Furthermore, Ken was clearly saddened by Blanche's death in 2010 and she was a much missed presence at No.1.
Mike Baldwin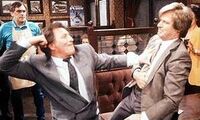 Mike Baldwin moved to Weatherfield in 1976 to open his denim factory, Baldwin's Casuals. Ken didn't agree with Mike's materialistic outlook on life although it wasn't until Deirdre's affair with Mike in 1983 that they developed an eternal dislike of each other. In most of their disputes, Ken believed himself to be fighting the just and moral cause against the money-driven Mike, and Ken resented the fact that part of what attracted Deirdre to Mike was that she found his unpredictability exciting, and that Ken was boring in comparison.
One of Ken and Mike's earliest run-ins concerned an attempt by Ken to oppose Mike opening a disco in Rosamund Street. The disco was passed by the Council despite the residents protesting the plan. Ken was further embittered when his daughter Susan took up with Mike and married him, as it meant he had to tolerate Mike for Susan's sake. After Mike and Susan split up, Ken printed a story in his free newspaper the Weatherfield Recorder accusing Mike of running a sweatshop, which enraged Mike who decided to sue Ken. Mike only dropped the lawsuit when Deirdre asked him to, although that represented a defeat to Ken as he assumed Deirdre had flirted with Mike to win him round.
For years, Ken and Mike were at loggerheads, including when Ken dated Maggie Redman and Alma Sedgewick, both exes of Mike and both of whom ended their relationship with Ken when his obsession with Mike interfered with the relationship. However despite no longer being with Ken after 1990 Deirdre never took up with Mike, and eventually reconciled with Ken. Even in hard times, Ken and Mike never passed up an opportunity to get one over on each other; when Mike paid Deirdre's legal fees during her 1998 court case, he later asked Ken to pay him back the money when Deirdre moved back in with Ken upon her release from prison.
In 2000, Ken and Mike were among the hostages taken during a siege at Freshco supermarket. When they were tied up next to each other they spent their energy bickering, but when Mike had a heart attack Ken managed to calm him down and they realised they were behaving childishly.
Their feud was given a new lease of life when Mike fought for custody of his son Adam after Susan's death. Again they forced themselves to get along for Adam's benefit. When Mike fought Alzheimer's in 2006, Ken was shocked at his rapid mental decline and was with Mike when he died from a heart attack outside his factory. Having lost his mind, Mike's final words to Ken concerned his 1983 affair with Deirdre, which had kickstarted the long running feud in the first place.
Role in the community
Ken is the elder statesman of Coronation Street. His long history in the street and his jobs as schoolteacher and newspaper editor, as well as his position as Community Development Officer, have made him something of a figurehead.
In his youth, Ken was slightly embarrassed at living in Coronation Street, and his neighbours expected him to graduate and move on to bigger and better things. Ken's article on the working class, printed in Survival magazine, didn't portray his neighbours in a favourable light, with Ken describing them as being politically ignorant and starved of real culture. Ken experienced life in the street from the perspective of an outsider mixing with the natives, as even though he had grown up there his University life had broadened his horizons.
It was through his teaching job at Bessie Street School that Ken served the community in the 1960s. During his career, Ken occasionally put himself on the line for pupils, including Michael Butterworth, who had found and returned Ena Sharples' pension book which was found to have had a week's money cashed. In this case Ken was disappointed as Michael later turned out to be responsible for vandalising the vestry of the Glad Tidings Mission Hall, where Ena lived.
Ken's ethics were called into question when Willie Piggott tried to persuade him to accept a £200 bribe to guarantee his son Brian passed his exams at Granston Technical College. Ken returned the money and told the police about Piggott, even though wife Valerie was against it. The case went to court and Piggott was fined £150.
In 1967, Ken tutored John Potter, although he didn't think John would be able to pass his exams and tried to persuade his parents to find another tutor. He was shocked when John left home, leaving a suicide note behind, but it turned out he had gone to work in a garage as a mechanic, against his parents' wishes.
As Ken continued to live in Coronation Street, he found himself appreciating the history and sense of community, and he also found himself to be someone the neighbours turned to when they needed help, such as when Annie Walker and Len Fairclough both asked him to help them write their speeches when they were standing for the Council. In the late 1960s, Ken started taking a more active role in the community, putting his planning and organisation skills towards arranging a fancy dress party at the Mission Hall in 1966, a film society in 1967 and a trip to Woburn Abbey in 1973. Ken's position as Community Development Officer cemented his place in the community in 1975. His jobs included helping to arrange the Coronation Street's Silver Jubilee party. He also fought for Ena Sharples's caretaker job at the centre when the committee tried to retire her. From his initial position as Street outsider, Ken had now turned into its spokesperson.
Except when personal problems called his suitability for the job into question, Ken did his best to put the interests of the community first, and was even willing to take on the Council when he believed they were in the wrong, both when he worked at the Community Centre and when he edited the Recorder. In 1976, ex-convict Eddie Yeats helped Ken out at the centre and started building a playground for the children, but when Eddie's criminal record caused the parents to complain, Ken refused to sack Eddie although he quit anyway.
In later years, with Ken having long relinquished his job at the centre, he is still usually heavily involved in any issue regarding the community. Ken is passionate about local history and preserving it. In 2000, Ken was at the forefront of a successful campaign to save the street's cobbles after the residents discovered plans for them to be replaced with tarmac. When Ken found out about plans for the Rovers to be sold to the Boozy Chain, he again helped orchestrate a campaign agains it. In 2001, Ken gave a talk for the Weatherfield Historical Society; he was a good choice because of his experience writing his novel Weatherfield Yesterday.
Later in life, Ken desired to return to teaching and took up a post as English teacher at Weatherfield Comprehensive. Ken's tenure there was ultimately short lived as he was provoked into hitting pupil Aidan Critchley, something he was deeply ashamed about as it went against his long held principles. Despite this, Ken later did a stint on the board of governors at Bessie Street. Although he has now retired he is usually willing to help out any neighbours who need private tutoring, including David Platt, Toyah Battersby, Tyrone Dobbs and Janice Battersby.
Ken is the late Jack Duckworth's godfather. Jack was to be godfather to twins Billy and Becky Mallett but it wasn't until the service that Jack revealed he hadn't been christened himself. Ken and Jack's wife Vera agreed to be Jack's godparents so that Jack could be a godfather.
Hobbies and interests
Ken's interests include literature, theatre, history and music, but writing has always been his main passion and most of his jobs have been in some way connected with writing. He has authored a book called Weatherfield Yesterday, published in 2000, documenting the history of Weatherfield. Ken's attempts at writing have been largely based on his own life experiences. In 2008, he began working on updating an old manuscript from 1961 that he had rediscovered but Deirdre was offended when she read what she believed to be a negative caricature based on herself.
As well as being a passionate writer himself, Ken is a keen reader and was a founding member of a local Book Club in 2005.
On the acting front, Ken occasionally took part in the amateur plays performed at the Glad Tidings Mission Hall and Coronation Street Community Centre in the 1960s and early 1970s, playing Gerald, the Duke of Bannock in Lady Lawson Loses and Algernon in The Importance of Being Earnest. Ken would later enjoy attending the theatre with Ted Page.
Ken can play the trumpet, but he never thought he was any good. Nevertheless he played it at a Christmas talent show in the Rovers in 1969 and again as part of a street band for an event at the Community Centre in 1972. His own musical tastes are mostly classical. In 1994 when Denise Osbourne and Fiona Middleton were trying to guess Ken's age they asked him what the first record he ever bought was and he revealed it wqas not Elvis or the Beatles as they suspected but a recording of the Enigma Variations by the Hallé Orchestra. Ken would later note in his eulogy for Deirdre that while she washed up to the Spice Girls, he drifted off to Chopin.
Unlike his brother David and many other men in the community, Ken was never interested in football and only rarely attended a football match out of a sense of duty to his brother, who played professionally.
Background information
Inception
Ken Barlow was a part of Coronation Street from its very inception, when it was to be known as Florizel Street. Florizel Street was the brainchild of Tony Warren and was to depict the lives of working class people in Northern England through the lens of a row of terraced houses near Manchester. One of the families that occupied these houses would be the Barlows at No.3, Frank and Ida and their son Ken, with Ken's elder sister Enid living with her husband Harold at No.7. As the concept was developed and early scripts were re-drafted, Harold and Enid were junked and replaced with the Barlows' younger son David but Ken remained a constant. In casting notes from the time, Ken was described as "Aged 20. A Cambridge undergraduate, his looks which are finely drawn, come from his mother. He does not speak, dress or behave like a northern working-class boy. Sometimes arrogant, he is basically likeable."[1] Later drafts changed Ken's university studies to be locally based in Manchester on a state scholarship.
With Florizel Street given the green light for a dry run by Granada, an actor was needed to play Ken. William Roache was born in Nottingham in 1932 and grew up in Ilkeston, Derbyshire. Roache enlisted in the British Army in 1952 and served with the Royal Welsh Fusiliers. After leaving the army in 1956, he was living in London and had decided to pursue a career in acting and gained his first film role playing the small part of an anaesthetist in the 1958 film Behind The Mask. This was followed by further small parts in some television serials as well as work in repertory theatre. In 1960, Roache was offered the lead role in Marking Time, part of Granada's Play Of The Week series, which marked a significant move up in his career. While Roache waited for news of the play's broadcast date, he was contacted by Granada again who were interested in auditioning him for a role for a new serial. Tony Warren had spotted Roache while he was at Granada and declared he had found his Ken Barlow.
Roache himself has recounted how he wasn't particularly interested in the role when first offered it saying: "I thought saying in London would give me the best chance of furthering my career... When my agent rang to tell me they had decided to make a serial I was still more concerned with trying to find out the date of transmission for Marking Time."[2] When his agent pointed out that the double television exposure of the serial and play would be good for him, Roache signed up for six weeks for the 13 episode run. By the time it reached the screen, the programme had been renamed Coronation Street. According to some sources, Roache's difficulty in pronouncing the name "Florizel" was a factor in this. Coronation Street was an instant hit with the public and at the beginning of 1961, the cast were given sixth-month contracts. William Roache signed a further year-long contract in June 1961 and over 60 years later is still playing Ken Barlow, remaining the constant link throughout the history of Coronation Street.
Ken entered the storyline as a young radical, epitomising the youth of 1960s Britain. The contrast between the university graduate and his working-class father was defined from his very first scene. Ken's rejection of his roots came into sharp focus in a storyline in February 1962 which saw him criticise his neighbours in an article for Survival, a left-wing political magazine. When the article was covered by a local newspaper, it led to a fight between Ken and Len Fairclough in the Rovers. Wanting the fight to look authentic, Roache encouraged Peter Adamson who played Len to actually swing a punch at him and assured him he would dodge it at the last moment. "When it came to shooting the scene, Peter did exactly what I had suggested and I literally felt his punch whistle past as I dodged the blow but ended up in a heap on the floor as I was supposed to. The result looked so good that the first thing I heard when we'd finished was the floor manager anxiously asking if I was OK."[3]
Marriage and surviving the axe
A significant development for Ken's character came with the introduction of Valerie Tatlock played by Anne Reid, who would go on to become Ken's first wife in August 1962. William Roache had some initial doubts about the marriage recalling "In many ways it went a little against the grain to begin with, because Ken was this young, educated guy who the ladies seemed to like and he was also likely to want to move away from the Street."[4] He also noted however that the story worked because although Ken had his differences from the average resident of the Street, he also had his similarities whether he liked it or not and starting a family at a relatively young age was a typicality for most of his peers. Both actors have also commented on their good working relationship with Reid stating they got on "very well"."[5]
In 1964, Ken, along with father Frank, wife Valerie, and Uncle Albert Tatlock, was slated to be written off. Ken and Val's planned exit was to involve them immigrating to Australia. Frank left, but Ken, Val, and Albert were spared as the producer, Tim Aspinall, departed before their exits and new producer H.V. Kershaw opted to keep them in the programme. Kershaw instead opted to build the Barlows up by giving Ken and Val twin children.
By the end of the decade, the rest of the original Barlow family had died or moved away and there was more change to come in 1971 as Anne Reid decided to leave her role as Val and made it clear she had no intention of returning. This left Ken's future as a character uncertain once more. The producers decided to kill Val off and leave Ken a widowed father and the story gave Bill Roache the chance to play emotional scenes which he relished.
Until Episode 1242 (11th December 1972) , the character was credited under his full name "Kenneth Barlow". From this point on he was credited more informally as "Ken Barlow", reflecting that this was how other characters usually referred to him.
The press state that the character of Ken has a reputation amongst some viewers to be boring. In 2007, Virgin Media made an article on the history of the soap opera which stated, "Perhaps unfairly dubbed boring, Ken is ultimately an intelligent man, frustrated by the cards life has dealt him – although the hair, clothes and strong morals haven't helped."[6] He is the Street's resident intellectual who's never quite managed to break free from his roots.
For some in the UK, the character "Ken Barlow" remains a synonym for a boring man. The British group Half Man Half Biscuit highlighted this point in their 2001 song Lark Descending, comparing the character from Coronation Street with a member of the US underground music scene with the lyric: "I could have been like Lou Barlow, but I'm more like Ken Barlow."[7]
ITV publicity made a point about how many relationships and flings he has had with women when asked about his love life stating "This could take a while… Ken has had more girlfriends than most of the Street's male residents put together." Along with his four wives, the character has had a total of 28 girlfriends. When interviewed for an edition of the series Coronation Street: Secrets, William Roache commented on the number of girlfriends Ken had accumulated, and remarked, "It's not that Ken is a Lothario; he's just not good at holding on to women!"
For his portrayal of Ken, William Roache won the Lifetime Achievement award at the first British Soap Awards in 1999.
A 2000 storyline surrounded Ken publishing a novel about the history of the local area and the murders of Alice Cartwright and her lover over a hundred years earlier. To tie in with the storyline, Granada published the book - supposedly authored by Ken in July 2000 - under the title Coronation Street: Weatherfield Yesterday - The Cartwright Murders.
In 2005, Grace Dent of The Guardian published an article about how the Coronation Street archetypes shaped characters from other soap operas that would appear later. On the character of Ken she stated: "The heavily plagiarised Corrie stalwart is Ken Barlow, who as "resident intellectual" has been looking down his noise at the proletariat since 1960. Just like poor hangdog-faced Ken, brainy people in soapland (Dr Truman, Roy Cropper, Todd Grimshaw, Emmerdale's Ethan the curate) are always miserable and brooding, due to the terrible burden of their mighty intellect in the face of so many simpletons. It rarely pays to be too clever or too rich in soapland as the majority of plotlines rely upon tragic Shakespearian falls from grace which everyone laughs their socks off at."[8]
Ken Barlow's storyline gripped the whole stadium of Old Trafford in 1983 when the cumulation of the Ken, Deirdre and Mike storyline was flashed on the scoreboard.[9] The storyline also made national news at the time.[10]
Ken was absent from April 2013 to August 2014 as he was put on hiatus when alleged offences including sex abuse charges dating back to the 1960s were made against William Roache. After a trial, the actor was found not guilty on 6th February 2014, and Bill returned to filming in June that year. Within the context of the show, Ken was said to be in Canada nursing his grandson Adam through prolonged illness.
When Ken returned in August 2014, he once again became the only remaining original character for the first time since 1984; as Dennis Tanner had departed from the programme five days earlier.
Actor Bill Roache went on compassionate leave in March 2018 after his eldest daughter, Vanya, died aged fifty. He returned to filming in April that year. No reference to Ken being absent was made within the programme.
As part of Coronation Street's 60th anniversary programming, Ken was the subject of one of a series of character tributes entitled Coronation Street Icons, which was broadcast on 19th August 2020 and narrated by Sally Lindsay.
First and last lines
"No. No thank you." (First line - to his mother Ida Barlow who asked if he wanted sauce).
Appendices
(To be completed)
List of addresses
Employment history
See also
References