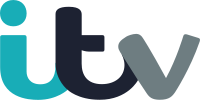 Independent Television
(generally known as
ITV
) is a public service network of British commercial television broadcasters, set up under the Independent Television Authority (ITA) to provide competition to the BBC. ITV is the oldest commercial television network in the UK. Since 1990 and the "Broadcasting Act 1990", its legal name has been
Channel 3
, the number 3 having no real meaning other than to distinguish it from "BBC One", "BBC Two" and "Channel 4" - prior to this, the network had no legal overall name.
ITV is to be distinguished from ITV plc, the company that resulted from the merger of "Granada plc" and "Carlton Communications" in 2004 and which owns all of the Channel 3 broadcasting licences in England, Wales, the Scottish/English Border and the Isle of Man.
Independent Television was created following the "Television Act 1954". The Independent Television Authority was set up to control and review the network. In the three main areas – London, the Midlands and the North of England – ITV was launched in September 1955, February 1956 and May 1956 respectively. The shape of the ITV Network and the course it has taken down the years has largely been controlled by regular refranchising rounds which occurred in 1964, 1968, 1974, 1982, and 1993. These rounds saw regions and franchise areas reshaped and franchise holders changed. Additionally, since the "Broadcasting Act 1990" the consolidation of ITV companies has also had an important bearing on the direction of the network.
The first ITV contractor to begin broadcasting was the London Weekday contractor Associated-Rediffusion, on 22 September 1955 beginning at 7.15pm. The weekend London contractor, ATV London (initially known as "ABC" until the Midlands' and North's weekend contractor, Associated British Corporation, complained), began two days later. The other regions all launched later.
Granada Television, the production company of Coronation Street, is the United Kingdom ITV contractor for North West England. It previously held the North of England weekday franchise (which also covered large parts of Yorkshire) from 1954 (broadcasting began on 3rd May, 1956) until 1968 when its broadcast area was split into two franchises.
Granada is the only one of the original four ITA franchisees from 1954 that survived as a franchise holder into the twenty-first century.
Regional Franchises
Edit
Northern Ireland
Edit
Community content is available under
CC-BY-SA
unless otherwise noted.