We're Getting Mutants in the MCU - The Loop
Play Sound
Elsie Tanner (née Grimshaw, previously Tanner and Howard) was a Coronation Street resident from 1939 to 1973, and then again from 1976 to 1984. She first moved into No.11 after marrying Arnold Tanner at sixteen, going on to raise her children Linda and Dennis by herself after splitting from Arnold.
During the war, Elsie had an affair with an American soldier, Steve Tanner. Many men came and went from No.11 during and after this period, causing some to consider Elsie a tart. Through her battles with gossips like Ena Sharples, Elsie learned to give as good as she got and protected her children and her good name with ferocity.
As Elsie grew older, and Linda and Dennis moved away, she continued her search for Mr. Right. Navy man Bill Gregory came close, but turned out to be married - a frequent problem with Elsie's boyfriends. Then there was Len Fairclough, Elsie's childhood friend and neighbour. Elsie turned down two proposals from Len, not wanting to spoil their close relationship.
In 1967, Elsie married her wartime sweetheart Steve Tanner and went to live with him in Boston. Within two months, she was back in Weatherfield, having failed to adjust to living in the USA and received little support from Steve. Steve was later murdered by Joe Donelli over gambling debts. Just two years later, Elsie was married again, to businessman Alan Howard. The Howards frequently argued over Alan's business decisions, and in 1976 they made a mutual decision to separate. Elsie again returned to Weatherfield, having been living in Newcastle since 1973. She and Alan were divorced two years later. Elsie's fourth and final marriage took place in 1984 when she left Coronation Street for good to run a wine bar in the Algarve with Bill Gregory. After spending two decades living the high life, Elsie and Bill died together in a road accident. Elsie was 81.
Elsie's career highlights included working at Miami Modes department store, Sylvia's Separates, and supervisor and later machinist at Baldwin's Casuals. Her friends were Dot Greenhalgh, Florrie Lindley, Maggie Clegg, and her lodgers Sheila Birtles, Suzie Birchall, Gail Potter and Marion Willis, for whom she took on a motherly role.
Biography
1923-1945: Good time girl
"You know, they used to call us good time girls... well, we did have a good time, and a damn good time at that"
Elsie Grimshaw was born on 5th March 1923 at 18 Gas Street, Weatherfield, the first child born to Arthur and Alice Grimshaw. By the time Elsie was fifteen, their number had swelled to ten and responsibility for the children was divided between Elsie and Alice, with Elsie looking after the older ones. Elsie's childhood wasn't very happy. Arthur Grimshaw was an abusive man, known to be physically violent towards his children and the house itself had originally been marked for demolition during slum clearances after the First World War. Elsie always intended to leave home as soon as she could. In 1937, aged 14, Elsie left school and began working at a textile factory and later illegally as a barmaid at the Butcher's Arms when she was only 16.
From the moment her first boyfriend, Bobby Mirren, threw her knickers up a tree, Elsie was defined by her love life. At sixteen, she got pregnant by Arnold Tanner, a twenty-year-old rent collector for Mr Wormold. Arnold had been drunk when he had sex with Elsie but although there was never much affection between them, Arnold did right by Elsie and they got married on 4th October 1939, before the baby was born. After some months living in a caravan, Elsie moved in with Arnold at 11 Coronation Street. Seven days later, Arnold left to enlist, slapping Elsie to the ground when she tried to stop him. Several months after Arnold's departure, Elsie gave birth in Annie Walker's living room, with Ena Sharples delivering a healthy baby girl. Elsie named her daughter Linda, after movie actress Linda Darnell.
Elsie spent the war making service uniforms and having relationships, some more serious than others, with various soldiers, including neighbour Jim Todd, soon developing a close bond with his sister Dot and mother Vi, and helping Vi grieve when Jim was killed in battle a few years later. During the Blitz, her childhood home of 18 Gas Street was bombed and both her parents and seven of her siblings were killed. Elsie's six month affair with a Polish soldier led Ena Sharples to write Arnold a letter, and a furious Arnold returned home, beat the man to within an inch of his life, and raped Elsie. Elsie fell pregnant, and went to Vi Todd for an abortion. The procedure did not work, and she decided to keep the child, since he wanted to live so badly. When Vi asked how Elsie knew the baby would be a "he", Elsie said only a man would cause her this much trouble. She later gave birth to son Dennis.
When American soldiers stationed at Burtonwood began to spend time around Weatherfield, Elsie mingled with various men but soon became closest to Steve Tanner. He was the first man she'd ever been in love with and the first she'd seen herself as making love to, not just having sex with. When Elsie learned he was due to leave, she raced to the military base for an emotional goodbye. Steve asked Elsie to wait for him, but Elsie was still a married woman and she intended to give her marriage a go when Arnold returned from the seas. Steve wrote a few times, enough for Elsie to hope.
Alone again, a mischievous Elsie along with friend Dot began sewing notes asking for gifts into material to be delivered to soldiers. Someone began leaving nylons, cigarettes, alcohol, among other gifts, at Elsie's door. After several months he revealed himself as an Italian, named Antonio. They began an affair and she agreed to his request to let soldiers stay at her house when they were on leave, giving her some money for room and board. One of the soldiers, Eddie, was only 19 and had never even kissed a woman. Elsie took him to bed, and months later, she learned of his death, and that he'd left his possessions to her, because his time with her had been the only time he'd felt happy. Elsie swore she'd never forget him. Another time, the Military Police called at No.11 for Private Robert Riley while he was in bed with Elsie, causing the soldier to make a run for it naked. He was apprehended by Ena Sharples and a coal shovel. All of this activity caused Ena to write to Arnold again, leading to a vicious brawl between Ena and Elsie at the Glad Tidings Mission Hall. When Arnold did return, he was recovering from battle, and he and Elsie reached some sense of peace. He stayed with her for several weeks; when he left, Elsie was annoyed to realise he'd taken half the money, but decided at least he hadn't taken everything.
1945-1963: Linda and Dennis grow up
When the war was over, Elsie heard nothing more from Arnold and raised Linda and Dennis by herself. In 1955, she started work with Dot at department store Miami Modes. She tried to guide Linda into following in her footsteps, but all Linda had in common with Elsie was her taste in men. In 1958, 18-year-old Linda married Ivan Cheveski, a Polish immigrant, and the couple moved to Warrington. Dennis, meanwhile, had fallen in with a bad crowd and was sent to a borstal for a year for robbing an office in Rosamund Street, much to Elsie's shame. Depressed, Elsie went to stay with a cousin in Hartlepool for six months, with No.11 let to Ethel Myers in the interim.
Dennis's problems continued in 1960 when he and Jed Stone were caught breaking into Biddulph's newsagent and sentenced to six months in prison. On his release, he got a job front of house at the Orinoco Club, where he unexpectedly met absent father Arnold. Arnold took the opportunity to visit Elsie and ask for a divorce so he could marry Norah Dawson. Elsie refused at first but backed down when he threatened to take her to court over her wartime affairs.
When in late 1960 Linda announced she was pregnant, the Cheveskis returned to Weatherfield and moved into No.9, next door to the Tanners. Elsie became a grandmother at 38 to Paul Cheveski. At first, Linda found Elsie too interfering but the baby ultimately brought Elsie and Linda closer together. The Cheveskis emigrated to Canada in December 1961, and Elsie was sad to see them go.
After unsuccessful relationships with Arthur Dewhurst and Walter Fletcher, Elsie was introduced to Chief Petty Officer Bill Gregory by Alf Roberts at  Harry and Concepta Hewitt's wedding reception. It was love at first sight for Elsie, and Bill was very keen on her. They had just started an affair when Elsie received a poison pen letter, reminding her that she was not yet divorced as she had forgotten to visit her solicitor. Elsie publicly accused Annie Walker and Ena Sharples of writing it, only to find out later that Norah Dawson was the author. Elsie asked Bill to stay away for the time being.
In 1962, Dennis went to London to help talent agent Lenny Phillips open an office there. Elsie met up with Bill again in July but just as they were rekindling their romance, Ena informed Elsie that Bill was married. When Elsie confronted Bill with this accusation, he admitted lying to her but insisted that he and his wife Phyllis were no longer together. Elsie ordered Bill to sort things out - and the perfect opportunity arose that same day when Phyllis turned up out of the blue. Bill agreed to meet Phyllis, intending to tell her about Elsie, but when the moment came he chickened out and agreed to a reconciliation instead, despite Elsie being within earshot of their conversation.
Soon after she met bookie Dave Smith on a night out and he tried to charm his way into her affections, and she went on holiday with him, but she didn't want a long-term relationship with Dave and cooled things off.
In November, Elsie gave Christine Appleby lodgings at No.11. Christine became a surrogate daughter to Elsie, and Elsie took it to heart when someone informed the landlord that she had a lodger, forcing Christine to move out. It transpired that Christine had written the letter herself as she was fed up with people talking about her. Christine also worked with Elsie and Dot at Miami Modes, and was promoted over them when Mrs Dumbarton, Elsie's reviled previous boss, left. The power went to Christine's head and she nearly fell out with Elsie after criticising her work in front of customers and complaining about her to the manager. They made up when Christine was transferred to another department and left Weatherfield for good. Dennis returned to town soon at around the same time and moved back into No.11.
1963-1967: Mr. Wrong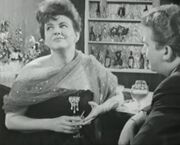 Elsie had a longstanding friendship with Len Fairclough, with some speculating that they were more than friends. Len neglected his wife Nellie and son Stanley for drinking sessions at the Rovers and spent many evenings in Elsie's company at No.11, and although they set tongues wagging in some corners, Elsie denied there was anything going on. Nellie eventually left Len for Harry Bailey and took Stanley with her. While sorting out his divorce, Len proposed to Elsie, offering to marry her when he got his decree absolute. Elsie was flattered but turned him down, preferring to keep their relationship as it was.
In 1964, Elsie was involved with Laurie Frazer, who got her a job at the Viaduct Sporting Club in the basement of Elliston's Raincoat Factory, with Elsie in charge of the roulette table. She convinced Laurie to give Dennis a job too. However, on opening night, Laurie's hitherto unmentioned wife turned up, and told Elsie she was just one of Laurie's many bits on the side. Elsie felt cheap and threw onto the Street all the gifts Laurie had bought her, dumped him, and returned to her old job at Miami Modes.
She briefly took a job posing for art students to pay for Dennis' hairdressing course and had an affair with art teacher David Graham, who was Dennis's age. She was embarrassed when seen with him and finished with him because of the age difference, but an oversensitive David couldn't get over her and threatened to kill Elsie with a gun. David eventually ran off without harming anyone.
In 1965, Elsie had a relationship with Norman Lindley, estranged husband of Corner Shop owner Florrie Lindley, a good friend of Elsie's. He had given up hope of reconciliation with Florrie but at the last minute Florrie returned to Canada with him in Elsie's place. A short time later, Elsie walked out on her job at Modes after a row with her supervisor. Her next place of work was Gamma Garments with Emily Nugent, but by now she was aspiring to loftier heights and got herself sacked at the first opportunity by refusing to work under a supervisor while Emily was away. Tired of authority figures, she applied for a supervisor's job at the Laundryer and was immediately taken on.
Later in the year, after hearing that the Fox and Hounds pub was popular with rich men, Elsie went there hoping to land herself a fella. She was chatted up by Robert Maxwell, who gave her a lift home. En route, Robert had a heart attack and died at the wheel, crashing the car in the process. In the confusion, Elsie fled the scene and ran to Len. After explaining the situation to him in a state of panic, Elsie admitted that Robert was married and that she feared her name being dragged through the mud. Although she maintained that nothing had happened between them, Elsie couldn't account for the time between leaving the Fox and Hounds and the accident, so Len told Elsie to keep him out of it. Elsie was traced as she'd told the barmaid there that the pub had been recommended to her by Annie Walker. She appeared at the inquest into Robert's death and met his wife Moira, who put the blame for her husband's death squarely on Elsie. Elsie knew that Robert hated Moira, but realising Moira wanted someone else to blame, she accepted Moira's accusation, not expecting to see her again.
Elsie kept her head held high and moved on. Jim Mount at least wasn't married, but his relationship with Elsie petered out because of his refusal to get serious with her. In 1966, Elsie took in her father-in-law Wally Tanner and Sheila Birtles, with whom she eventually became good friends. Elsie got Dennis a job at Dave Smith's Betting Shop in Rosamund Street, which was fast becoming Wally's regular haunt. When Wally lost half his pension gambling, Elsie went to see Arnold and told him in no uncertain terms that he was taking Wally. Arnold obliged, and the now divorced pair parted company for the final time.
Having previously had a dalliance with Dave Smith in 1962, Elsie found him no less keen in 1966. She turned down his offer to pay off some heavies who were after Dennis in exchange for becoming his mistress. In October, the Cheveskis returned from Canada as their marriage was in crisis due to Linda having an affair. Elsie made sure Linda dumped her lover and returned to Ivan. At around the same time, Elsie was receiving anonymous phone calls insulting her. Hilda Ogden was caught making such a call, but she claimed not to be responsible for the others. The true culprit was revealed when Moira Maxwell let herself into No.11 and threatened Elsie with a knife. Elsie failed to reason with Moira but fortunately Len entered just in time to grab and disarm Moira.
After being sacked from the Laundryer, Elsie returned to Miami Modes as supervisor. In 1967, she met a strange man, Percy Bridge, who claimed to be the one who pulled Paul out of the canal the previous year. In reality it was Dave Smith who rescued Paul. Dave revealed himself when he found out Percy was getting money out of Elsie in return for his "heroics", and along with Len, he sorted Percy out. Elsie then warmed to Dave and they started dating.
1967-1968: The return of Steve Tanner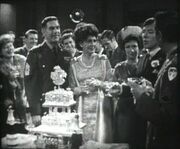 In April Elsie found out that old flame Steve Tanner was back at Burtonwood on a posting. They met up to find out if their old spark was still there but although they enjoyed talking about the past, Elsie decided not to see him again, preferring to leave herself with a nice memory. Steve wasn't so willing to give up on a promising relationship and persuaded Elsie to see more of him. Dave was cast aside as Elsie and Steve announced they were a couple. Dave was briefly the prime suspect in an assault on Steve outside the Betting Shop, but it turned out to be a case of mistaken identity (Walter Greenhalgh had thought Steve was Gregg Flint, who was having an affair with Dot). After a short romance, Steve proposed to Elsie in the Roebuck Inn, where they had first met, and Elsie accepted.
Elsie knew that marriage to Steve would mean moving to America and leaving everything and everyone she knew. She was worried that she wouldn't fit in but Steve was an attentive boyfriend and calmed her fears. They were married in September in a lavish ceremony in Warrington and temporarily moved to Burtonwood, leaving just Dennis at No.11. Elsie found it difficult to adjust to not working and meeting Steve's mother Emmeline Tanner, who took an instant dislike to her, thinking she wasn't good enough for Steve. Elsie wanted to return to her old job and applied, but Steve went behind her back and cancelled it. Further embittered to find out Steve had asked for a transfer to Germany without telling her, Elsie went to stay with Linda and Ivan for a while.
The cracks in Elsie and Steve's marriage were already showing but when Steve was transferred back to the States, Elsie agreed to go, aware that it would make or break their marriage. The Tanners left for the USA in the new year.
Elsie made a low-key return to Weatherfield and No.11 in February 1968, telling the neighbours she was over for a visit while Steve was in Panama, but otherwise keeping out of sight. After a few weeks, Len barged into No.11, finding it a pigsty and Elsie having let herself go. Elsie broke down and admitted to Len that her marriage had failed because Steve was a swine; she'd been isolated in America and Steve had ignored her. He'd volunteered for the Panama posting and had asked Elsie not to go with him, being sorry that they'd met again.
Elsie then started putting her life together again. Dennis left Weatherfield in June after marrying Jenny Sutton. Dennis's parting gift was Elsie's nephew Gary Bailey, who turned up at No.11 on the newlywed's instructions to keep her company. Elsie loaned Gary £200 which he used to buy her a white jaguar, even though she couldn't drive. She made a go of it by taking driving lessons but gave them up after crashing into the back of Ken Barlow's vehicle. Dave Smith also returned to the scene, taking Elsie on as manageress of florist The Pink Posy and romancing her once again.
Steve wanted to know where he stood with Elsie and came to the UK to chase her up, hoping they could attempt a reconciliation. Elsie was on her way to tell Steve a final "no" when the police informed her that Steve had been murdered. Elsie was a suspect along with Len, and Steve's friends Gary Strauss and Joe Donelli over a matter of gambling debts. The murder case was left unsolved until 1970 when Joe Donelli confessed to the murder and shot himself.
1969-1973: New life and third marriage
Elsie's relationship with Dave often left her in a difficult position, especially when he hounded Minnie Caldwell to pay off gambling debts. When she found out Dave had a secret wife, Elsie dumped him.
In 1969, Elsie walked out of her job at the florists and Dot got her back into Miami Modes. She had no sooner started in the job when she was caught finding dresses stolen by Dot and blamed for the theft. Elsie didn't find out the truth until Dot blurted it out to her just before the court case and brazenly asked her to keep her out of it. Elsie appeared in court and the case was dismissed, but Elsie and Dot both lost their jobs at Modes. Elsie then told Dot their friendship was over.
While she looked for a new job, Elsie had her niece Sandra Butler and nephew Bernard Butler live with her for a while. Businessman Alan Howard bought over the floirists and turned it into a salon. Aware that Elsie had managed the shop efficiently in its previous incarnation, Alan asked Elsie to run the salon, but Elsie knew he was mainly interested in getting together with her even though she wasn't interested. She took the job anyway, and eventually agreed to a date with Alan.
As the 1960s gave way to the 1970s, an old face returned to Elsie's life in the form of Bill Gregory. Bill told Elsie right away that his wife Phyllis was dead and that he had come to Weatherfield for one reason only - to ask her to marry him. Bill had competition from Alan Howard, who wanted to buy Elsie a house and live with her. Having already had her heart broken by Bill twice, Elsie dropped him and went with Alan, but their happiness was short-lived as Alan's refusal to marry Elsie caused Elsie to terminate their relationship.
With Alan about to walk out of her life, Elsie admitted that she did love him. He proposed and she accepted. A quiet wedding followed at the registry office just a few days later, with Len Fairclough and Bet Lynch acting as witnesses. As this was her third marriage Elsie didn't want a fuss made by the neighbours but she was delighted when they threw an impromptu reception at the Rovers afterwards.
The Howards had their eye on a detached house, but Alan was fraught with financial difficulties and was being threatened with a lawsuit if he didn't pay his creditors. He managed to escape being petitioned for bankruptcy, and after selling his business properties he got a job as a lowly mechanic at the Canal Garage, while Elsie took a job with Charm Cosmetics, selling door to door. In October, Elsie met Alan's son Mark, who caused a stir in the Street, being liked by everyone except Elsie and Lucille Hewitt. When Mark tried to drive a wedge between Elsie and Alan, Alan stood by Elsie and sent Mark packing.
In 1971, Elsie became supervisor at the new Mark Brittain Warehouse. The Howards' financial situation improved as Alan became manager of the Canal Garage. It was there that Alan became closer to Janet Reid, a customer and former girlfriend of Len's. Janet wanted an affair with Alan, and although nothing serious happened between them, Alan was drawn to Janet. Elsie found out from Betty Turpin that Alan and Janet were together in Leeds, where Alan had gone on a business trip. Elsie got the truth out of Alan that Janet had followed him to Leeds but that things had gone no further than a kiss. Janet broke down when Elsie confronted her, and admitted she just wanted a man. Realising Janet was vulnerable, Elsie went easy on her but made sure she was put off bothering Alan further.
In 1972, Alan bought the garage from Billy Walker and also went into partnership with Jimmy Frazer, selling used cars, against Elsie's wishes. Alan thought he could handle both businesses but the work and stress soon got to him and he started drinking. When Elsie found him passed out drunk in the back room of No.11 having nearly started a fire, she was furious and made him realise he was becoming dependent on drink. He stayed sober and dropped out of the used cars business.
Later in 1973, Elsie learned that Dennis was in prison, and left Weatherfield to visit him, telling Alan that she was visiting Sheila Crossley as she was too ashamed to admit the truth. By now, Dennis and Jenny had separated. While in London, Elsie was knocked down by a taxi and lay unconscious for a time in a London hospital. Her disappearance became a talking point in Coronation Street and by the time her identity was discovered, Alan had found out she'd lied about her whereabouts and suspected her of having an affair with her old boss Dennis Maxwell, not realising that the Dennis who'd identified her was her son. On their return to Weatherfield, the couple faced down the gossips together.
A few months later, Elsie took a job at Mark Brittain's new branch in Newcastle and the Howards moved there, renting No.11 to Ken Barlow.
1976-1979: Back to Weatherfield
Elsie made a surprise return to Coronation Street in 1976, newly separated from Alan. She quickly moved back into No.11 and took a job as manager of dress shop Sylvia's Separates, taking on Gail Potter as assistant, eventually letting Gail live at her house. She harboured hopes of a reconciliation with Alan but for the moment she was going to make the most of her return home.

Gail became embroiled in a messy divorce case when she got involved with Roy Thornley, who she didn't know was married. Roy's wife sued him for divorce, citing Gail, but he ditched Gail for Sylvia, owner of Elsie's shop, and Sylvia was forced to sell to Mike Baldwin. Mike sacked Elsie as he thought she was too old but felt guilty about it and gave her the job of sewing room supervisor at his new denim factory Baldwin's Casuals in Coronation Street. Her staff took an instant dislike to her as she didn't put up with any nonsense or skiving.
In 1977, Elsie let Gail's best friend Suzie Birchall move into No.11. Suzie was desperate for somewhere to live and tried to worm her way into Elsie's affections. Elsie was happy to let the girls stay but had strict rules that they weren't allowed to let boyfriends stay.
Now 54, Elsie struggled to keep glamour in her life. She started seeing Ted Brownlow after meeting him at Len and Rita Fairclough's wedding reception but he was put off her when he heard she had been married three times and wasn't yet divorced. He got back together with her when he saw her picture in the newspaper for a Glamorous Granny competition that Gail and Suzie had entered her in without her knowledge.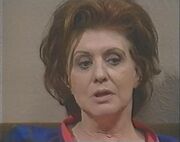 In May, Elaine Dennett visited Elsie to ask her to give Alan a divorce so that she could marry him. As Elaine was young, Elsie assumed Alan had used his marriage to stop Elaine getting ideas, and when she visited Alan in Newcastle while there trying to attract clients for the factory, they got on very well and seemed on the verge of reconciling. It was then heart-wrenching for Elsie to receive a letter from Alan telling her that he wanted a divorce. The divorce came through in March 1978 and she wept over it, expecting a lonely future. She bounced back by going out to a bar, dressed to the nines, where she was chatted up by Bernard Lane, but she became confused when he asked her to go to a hotel with him, having mistaken her for a prostitute. Elsie sunk to a new low, feeling that she'd lost even her self-respect. After having a breakdown in front of Mike Baldwin, Elsie went to stay with Linda in Birmingham for a while. She returned in June and announced that she was henceforth be known as Elsie Tanner.
Elsie soon started seeing Ron Mather, a taxi driver with a passion for dancing. At first she thought he was seeing another woman, and was confronted by the supposed partner, only to realise she was only his dancing partner. In 1979, Ron took a job as a chauffeur in Torquay and Elsie declined the chance to go with him, but he returned a few months later and gave her the same offer again, with a job promised to her in Torquay, and this time she said yes. Gail had already moved out of No.11 and married Brian Tilsley, and when Suzie tried to put buyers off No.11, Elsie returned and kicked her out. She was all set for a new life with Ron when she found out that he knew that their boss Mr Pickering had fancied her and that he'd tried to grope her but had turned a blind eye. Elsie cancelled the sale of No.11 and moved back in.
1980-1983: Final years at No. 11
1980 was a struggle for Elsie money-wise as she'd quit her job as supervisor at Baldwin's Casuals. Early in the year, she took a job at Jim's Cafe with Gail. To make more money she took in lorry driver Dan Johnson, but he two-timed her with Bet Lynch and Elsie threw his things into the street.
Grandson Martin Cheveski came to stay with Elsie after falling out with his parents. He stayed for a while and worked at the Builder's Yard with Len, but he was most interested in his girlfriend Karen Oldfield, and although Elsie could see the mistakes he was making in the relationship he never listened to her advice. After Christmas Martin proposed to Karen but as Elsie suspected it doomed the relationship as Karen realised they were moving too fast. Martin decided there was nothing left for him in Weatherfield and he left on New Year's Eve, leaving Elsie to face another new year alone.
In 1981, Elsie met Wally Randle in the cafe, and struck up a friendship. She eventually took him in as a lodger and expected him to make the next move but he wasn't interested in a relationship at all, considering Elsie to be too old for him. He moved because of the misunderstanding and Elsie broke down as she had fallen in love with him.
Elsie found it difficult to face the world after that but went on a night out with Bet to cheer herself up and picked up sleazy Bill Fielding. She got very drunk and took him home with her. The next morning she tried to get rid of him, ashamed of herself, but he insisted of having breakfast after Elsie had gone to work. While she was away Bill's wife tracked him down and thinking Elsie was a common tart like the other women Bill had played away with, cut up all of Elsie's clothes and wrecked her house. Elsie refused to tell the police but the insurance company wouldn't pay out unless she did. She also lost her job after taking too much time off. Depressed, she went to visit Linda in Birmingham.
When Elsie returned she took a job as a lowly machinist at Baldwin's, a comedown. While attending a business dinner with Mike and some of his friends, she met Wilf Stockwell, who was keen on her and soon made her his mistress, deciding to leave his wife, Dorothy, but she finished with him as she didn't want to make a big commitment. Later in 1982, Elsie took in Marion Willis, fiancée of Eddie Yeats. She almost ruined their relationship when her boyfriend Geoff Siddall, who turned out to be a conman, stole all of Eddie's savings after convincing him to invest in a fictitious company.
In 1983, Suzie Birchall came back to Weatherfield and Elsie happily let her move in. She turned out to be fleeing from an abusive husband, who turned up at No.11 until Elsie and the neighbours saw him off. However, when Suzie made a pass at Gail's husband Brian and offered to sleep with him, and he turned her down, Elsie told Suzie to leave her house.
1983-2000s: Departure, life in Portugal and death
In late 1983, Elsie resigned from Baldwin's Casuals after being passed over for the supervisor's job for a second time and took a job as a barmaid at the Tropicana. She was stunned when Bill Gregory arrived on the Street yet again and confessed that he was still in love with her. He offered her the chance to be his wife and run the wine bar he owned in Portugal. After much agonising and thought, she decided to leave Coronation Street to be with Bill. On the night she left, Elsie walked down the Street and memories from the past filled her head; squabbles with Annie and Ena, yelling at Dennis. While clutching photographs of Linda and Dennis, she smiled knowing that her life in Coronation Street had left her with no regrets. As she got into the taxi that was to take her to the train station, the driver asked her if she was to be away for long. Giving him a knowing smile, Elsie replied: "Ah! Now there's a question!". The taxi then drove off into the night.
While settling in Portugal, Elsie sent Linda up to Weatherfield to deal with the sale of the house. She married Bill before the year was out and they enjoyed a happy life together. Even Dennis, who had all but ignored Elsie since 1968, was a frequent visitor at the Gregory home after reconciling with Elsie.
By 2005, Elsie and Bill were found dead inside their red sports car at the bottom of a cliff. When relating the story to Rita Sullivan, Dennis said that they were rumoured to still be holding hands. Rita was amused that Elsie died in the arms of her fella in a manner that was just as dramatic and tempestuous as the life she had led, and remarked: "I think she would have liked that".
Personality
"Ee, Elsie, you're just about ready for the knacker's yard." - Elsie
Elsie was highly spirited and self-assured, with a temper to match her flame-coloured hair. Like many women of her generation, Elsie had responsibility thrust upon her at a young age, sharing the responsibilities and duties of her siblings' care with her mother. She was therefore well prepared for the practicalities of motherhood and running her own home, learning to be dynamic and vigorous. However, she was also an attractive young woman, for whom lads were queuing up to walk home from work every day, and Elsie was only too happy to encourage their attentions.
Upon arriving in Coronation Street, Elsie was sixteen, married, pregnant and impressionable. She was Arnold Tanner's bride - though she would later wonder how she ended up with a "nothing" like him. Once Arnold had left the scene, Elsie decided to enjoy her war. She'd been seduced by the Hollywood film scene and fantasised about American film stars, attracted by their glamour and glitz. She knew her way around men but from the beginning she set out to avoid affairs in favour of loving, committed relationships, looking for a man who would look after her. This approach of leading with her heart led to much hurt for Elsie as experience soon taught her that honesty was foreign to a lot of men, many of whom just saw her as a cheap thrill. As the years passed, Elsie became more jaded on the subject of "fellas", but although she often dispensed pearls of wisdom to the younger women of the Street, she remained a romantic at heart and often went against her own advice. The end of each relationship - and marriage - was a bigger knock to the ageing sexpot than the last, but Elsie was also a fighter, and kept her vulnerable side hidden behind closed doors.
Another key aspect of Elsie was her contentiousness. From the onset of her years in Coronation Street, Elsie was known for her tempestuous love life, including the fact that the "scandalous" goings-on at 11 Coronation Street involved a married women, who was more interested in her love life than her two young children. Even after Linda and Dennis had grown up, Elsie's relationships with Bill Gregory and Len Fairclough were scrutinised by the neighbours. However, Elsie was never afraid to face her critics, and was always up for a good argument. Usually she would respond to a slant by becoming defensive - proud of the fact that everything she had, she'd fought for - but when her opponent really hit a nerve, she would seethe with anger while they said their peace before responding with choice remarks of her own, or sometimes even physical violence.
Elsie was also hardworking, and seemed to find something to enjoy in any job, even taking her position as a lowly machinist at Baldwin's Casuals having previously worked there as staff supervisor in good humour. However, she almost never had a good thing to say about her boss, wherever she worked, and preferred management roles (according to Mike Baldwin, Elsie's skill as supervisor was in being able to bluff that she could do the job).
For the most part, Elsie was a warm, friendly presence, and didn't take things seriously if she could help it.
Traits
Elsie was a lifelong smoker, she got her first cigarette from Stan Walsh when she was 15. After Elsie set fire to her house in 1981 when she fell asleep with a lit cigarette, she was encouraged to stop smoking by the doctor but refused. Her usual at the Rovers was a gin and tonic, Betty Turpin once remarked that Elsie should drink something else as she reckoned that gin depressed her, Elsie replied "I know, that's why I have tonic in it love."
Relationships
Family
Main article: Tanner family
From her arrival in Coronation Street, Elsie didn't have much to do with her biological family, the Grimshaws. Her parents and seven of her younger siblings had been killed when her childhood home was destroyed during the Blitz in 1940 and her surviving sisters Fay and Phyllis were married and moved away from Weatherfield during the war, causing them to lose contact with Elsie. However she provided lodgings to her nephew Gary Bailey in 1968 and her sister Fay's children Bernard and Sandra from 1969 to 1970.
Elsie and her children, Linda and Dennis, were close but they usually argued when they were together. She got on best with Linda. Like Elsie, Linda had married young and was often hotheaded, but unlike her mother Linda had married someone who genuinely loved her, and sometimes Elsie had to remind Linda how lucky she was. When Linda left Ivan in 1960, Elsie encouraged the pair to reconcile and brought Ivan to No.11 so that Linda would have to face him. Once Linda and Ivan moved to Birmingham, her home often provided an escape for Elsie when life in Weatherfield became too much for her. Her only grandchildren were Linda's sons Paul and Martin, with the latter staying at No.11 with Elsie for a short period in 1980.
Then there was Dennis. The younger of Elsie's children, Dennis spent the years after school getting into mischief and mixing with troublemakers, and spent six months in prison. Elsie nagged him to get himself a proper job, and at the end of 1960, he finally did - front of house at the Orinoco Club. Dennis spent the next few years making a name for himself in the world of showbusiness, although for most of that period he was somebody's dogsbody and was often tasked with looking after acts, which he'd do at No.11. Elsie found her house taken over by striptease artist Joyce Bond, her seven-foot python, and on another occasion a monkey called Rupert in her sink. Dennis would always laugh off Elsie's objections, although she made sure she got her way in the end. Though Dennis remained reckless and irresponsible, and often thoughtless, he was driven in his new career and Elsie respected his choices. For all their arguments, they had a close relationship; after Linda moved away, Dennis was Elsie's only permanent living companion and mother and son shared a jovial camaraderie.
Dennis was a less regular part of Elsie's life after he married Jenny Sutton and moved to Bristol in 1968, and she was deeply ashamed to learn in 1973 that he had been put in prison for conning old people in a double glazing scheme. She rarely heard from Dennis after this incident, although after moving to Portugal with Bill Gregory in 1984 and marrying him, Dennis began visiting again regularly until her death.
Len Fairclough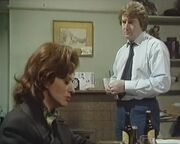 Len Fairclough was, if not Elsie's best friend, then the person who best understood her. Len had a crush on Elsie in school but they never got together, despite their obvious affection for each other. By the 1960s, Len was an uncommitted husband and father, who put his independence and pleasures before his "nag" of a wife Nellie. In 1962, he and Elsie set tongues wagging when Len started spending time more time at No.11 than at work, resulting in his sacking from Birtwistle's Construction and Nellie leaving him, thinking he and Elsie were having a secret affair. She did return, but later in the year they parted company for good and got a divorce.
Now a single man, Len was free to pursue Elsie and they went on a few dates, but she frequently rebuffed his attempts to start a proper relationship. In 1963, Len popped the question. Elsie took a while to give him an answer as she considered their marriage from every angle - the effect on Dennis, how he'd treated Nellie - but it was the value of their existing platonic relationship that resulted in Elsie giving Len a "no" answer. For Elsie, Len was a good laugh, but not husband material. The following year, when Nellie died, Len asked Elsie to marry him and be a mother to Stanley. To prove that a relationship wouldn't work, Elsie suggested a trial marriage. Len went along with it, but Elsie was proved right as they clashed over distribution of chores (Len thought it was a wife's job), and Len arranged for Harry Bailey, Nellie's husband, to have Stanley, and for the most part gave up his attempts to start a relationship with Elsie.
Their relationship subsequently was one of close friendship, with an underlying tension. Elsie was fond of Len, and in times of crisis, he was the one she turned to. On the other hand, Len adored Elsie and would always help her, but he hated being her shoulder to cry on and resented the fact that she depended on him while keeping him at arm's length. In 1969, Len started seeing Janet Reid and decided to ask her to marry him. When he was rebuffed by Janet, Len thought Elsie had influenced her out of jealousy. Elsie was distressed when Len hit her, and went away from the Street for a while. After that, Len was more accepting that he and Elsie would never be more than friends. During Len's marriage to Rita Littlewood, Len and Elsie continued flirting, much to Rita's chagrin. They were friends until Len's death in 1983.
Ena Sharples
Ena Sharples was caretaker at the Glad Tidings Mission Hall and a generation older than Elsie. Self-proclaimed moral guardian of Coronation Street, Ena and Elsie's views were poles apart and they argued from the moment they met. Ena was the fiercest critic of Elsie boyfriends and affairs; to Ena, marriage was for life, and she remained faithful to her late husband Alfred from his death in 1937 for the rest of her life. The pair had a longstanding feud, which was brought to the fore whenever Ena gossiped about Elsie. In the snug of the Rovers Return, Ena and her cronies Minnie Caldwell and Martha Longhurst spent many hours criticising the neighbours, and Elsie was a favourite topic.
Their two major spats were in 1961 and 1965 - the first, when Elsie accused Ena of writing her a poison pen letter, with the pair facing each other down in front of the neighbours, and the second when Ena tried to evict the Tanners from No.11 after being left the house in a will while her home in the Mission vestry was under threat of demolition. Elsie tried to put Ena off the house by having Len make it look like it was badly in need of repair and not suitable to be lived in. Ena wasn't fooled and rowed with Elsie in the Street, smashing the window of the front room of No.11 with her handbag in a moment of rage before being told by Leonard Swindley that the Mission wasn't closing. Ena then made arrangements to sell the house, deciding it was more trouble than it was worth.
Although Ena disapproved of the way Elsie conducted herself, she didn't have a blanket dislike of her. She admired Elsie's virility and guts, and if she thought Elsie had been wronged, she would take her side. Ena was midwife when Elsie gave birth to Linda, and Ena hid Steve Tanner and his friend Oliver Hart in the Mission when they went AWOL to say goodbye to Elsie and Sally Todd. On the downside, Ena wrote a letter to Arnold about Elsie's affairs with soldiers, leading him to return home and rape Elsie (resulting in Dennis' conception).
In the 1970s, as Ena grew older, she mellowed towards Elsie. They were never friends, but Elsie saw Ena as less of a nuisance and was more willing to listen to her advice, for example on who to pick out of a choice of Bill Gregory and Alan Howard in 1970. The friendship and respect for each other was apparent as ever come 1980 when Ena was made temporarily homeless to allow for renovations to take place at the Community Centre (she lived in the adjoining caretaker's flat). Elsie offered Ena a roof over her head, and the two women lived together in the same house in peace and harmony: Ena was grateful for Elsie's offer of shelter and Elsie was grateful to be looked after via Ena's cooking. However, learning from hindsight, Ena stayed for only a few days before leaving the street for good - "a few days in the same house", said Ena to Elsie in the Rovers, "is alright, but after that, we're just cat and dog." "Or, man and wife, eh, Mrs. Sharples?", replied Elsie. "Well, why not, you've had plenty of practice at it!", teased Ena, in reference to the frequent clashes between the pair in the 1960s. Elsie, far from chagrining, took Ena's biting remark with good humour.
Gail and Suzie
Elsie's two lodgers in the late 1970s were Gail Potter and Suzie Birchall. Gail moved in when Elsie returned to No.11 following her return from Weatherfield in 1976, as Elsie felt sorry for Gail when she was evicted from the Corner Shop flat by Renee Bradshaw. They also worked together at Sylvia's Separates clothing store. Gail was young and naive, sometimes causing Elsie to adopt a motherly role; she was against Gail's affair with Roy Thornley, but when Gail stubbornly refused to believe that Roy was married, Elsie made sure that Gail accidentally found out, and fought her corner when Doreen Thornley decided to divorce Roy, citing Gail.
Elsie thought one lodger was enough but in 1977 Suzie Birchall wormed her way into sharing a room with Gail by going on a charm offensive and wearing Elsie down until she agreed to make her temporary stay a permanent one. Elsie enjoyed having them for the most part but she frequently had to kick them into gear, as they were more interested in boys than work. In 1979, Suzie dated 52-year-old Paul Stringer, and when Elsie found the pair in her house she made him uncomfortable so that he would leave. Suzie knew Elsie's history and thought she was a hypocrite. When Suzie tried to seduce Gail's husband Brian Tilsley in 1983, Elsie threw Suzie out, telling her she didn't understand her after all.
Elsie and Gail maintained a close friendship after Gail moved out in 1979. In 1981, Elsie agreed to be Nick Tilsley's godmother.
Hilda Ogden
Elsie's next-door neighbour from 1964 onwards, Hilda Ogden lived for gossip, and where Elsie Tanner was concerned there was usually plenty to gossip about. Elsie could easily cut Hilda down to size with a quip, and as such she did not usually take her seriously, considering her an irritant (mostly to the ear drums) and a loony.
Their biggest spat occurred in 1978 when Elsie found a nest of pigeons in her loft which had got through a gap from a missing slate in Hilda's roof. While moving about in the loft, Suzie Birchall accidentally put her foot through No.13's bedroom ceiling, and when Elsie refused to pay for the damage, Hilda poked holes in Elsie's ceiling with her broom. A war soon erupted between Elsie and the Ogdens, with Hilda playing blaring music through to No.13 until Elsie agreed to pay for the repairs to both ceilings. The dispute went to court and they were ordered to pay for their own repairs.
Hilda was later responsible for alerting the neighbours to a fire at No.11 when she popped in to borrow a cup of sugar and found the sofa alight, Elsie having fallen asleep with her cigarette still alight. Elsie had convulsions when she found out who she had to thank for saving her.
Background information
Creation and casting
Tony Warren drew on figures from his past for inspiration when creating Elsie. In the 1985 TV special Coronation Street: The First Twenty Five Years, Warren described the character's creation: "Originally, Elsie Tanner was a very glamorous figure from my childhood, whose house was known during the war as The League of Nations... A char I had in London when I was just a teenage actor and there was a lot of her, she was the one who said 'They called us good time girls and we were, we had a bloody good time'." In Sean Egan's 50 Years of Coronation Street: The (very) Unofficial Story, Derek Granger asserts that Elsie was "absolutely" based on Warren's aunt Lily, from whom Elsie's most famous line, 'You're just about ready for the knacker's yard' originated.
The character brief called for an actress in her mid-40s with 'tit and glitter' (Egan p23). Patricia Phoenix was 36 and from Manchester. She had appeared in a few films, most notably Cup-Tie Honeymoon in 1948, but her background was mostly in repertory theatre. She had a starring role in the 1955 play A Girl Called Sadie, notably considered to be very daring for its time.
When she auditioned for Elsie in August 1960, Phoenix had been unemployed for a year and was on the verge of giving up acting. She was initially reluctant about taking on the role as it had taken her so long to lose her native accent while working in London. In her autobiography, Phoenix says about the audition: "They gave me a script folded over and asked me to read... We were not used to television dialogue that sounded like real people in those days. Ladies on television then were "awfully naice" and had nicely rounded vowels to match. I could see if there was anything rounded about Elsie Tanner, it wasn't her vowels. After I had read for them, the blond youth asked me if I would mind standing up and removing my coat. "Cheeky young devil," I thought. "No," I said flatly. "You'll just have to guess at it, won't you?" Although she was the wrong age for the character, Warren was sold on her immediately: "Suddenly she started with the opening line and I heard it in my ears exactly as I heard it in my head when I was writing it, and I gave her the next line and the next... it was like sex. I'd found my actress" (The Unforgettable Pat Phoenix). Script editor H.V. Kershaw felt similarly: "There was really no point in asking anyone else to bother" (Coronation Street: 25 Years, Jack Tinker, 1985).
Elsie appeared in both dry runs and was first seen in Episode 1. To account for Phoenix's age, Elsie was aged down and Phoenix initially wore body padding to make her appear older. About the initial run of episodes scripted by Warren, Phoenix remarked in 25 Years: "I remember thinking how I wished they could be seen beyond the Granada region. They were so original, so funny, so alive. They were the best thing I'd ever been asked to do."
Elsie emerged as one of the stars of Coronation Street, and Phoenix with her. Warren was not surprised, as he recalls in Life in the Street (Graeme Kay, 1991): "Pat had tatted around in rep and on tour for years and what she brought to the show was something not really seen much on television in those days - great star quality. When she came on it seemed as though they'd turned the lights up a little more brightly." About her star status, Phoenix: "Strangely enough I've never believed in the star system. Either you're a good actress and people will pay to see you or you're not. I've always looked on myself as a working actress. I can say that with some confidence too. I always say that if you can play a big dramatic scene with your suspender belt round your ankles and not get a laugh - then you're an actress!" (25 Years, p113).
Development
Elsie's first big storyline - her affair with Bill Gregory and row with Ena Sharples over a poison pen letter - was devised by producer Derek Granger who felt the programme's stories to date had been too low-key: "It's got to have a bit more sex and drugs and rock 'n' roll. One of the things one did was develop hugely the character of Elsie Tanner. Nobody had done this before, but we really had Elsie having love affairs. I remember one famous episode when she's almost caught in flagrante delicto in a telephone box with a sailor. We were doing things like that." (Egan, p65).
The 25 Years tie-in book gives further insight into Phoenix's own view of the character: "I suppose Elsie's secret was that she was tough but unobtainable, plus the fact that her heart was bigger than her brain. I think Tony Warren was a genius to have brought a woman like that into the Street. When she used to shout at Dennis in those marvellous spats we had, everyone watching would know that it was the only way she could show her motherly feelings. She didn't know any other way." About Elsie as a mother: "Actually Elsie was a rotten mother. A stupid mother. And I suppose she was the very first of the anti-heroines, for she was certainly no better than she should be. But she had a big, warm heart. She had all the qualities to take her out of that Street and far away, but somehow she always missed the boat."
In the 1960s, Elsie was famously described as "the sexiest thing on television" by future Prime Minister James Callaghan. In later years, Callaghan admitted he'd never watched Coronation Street and had made the comment for the benefit of the press. She was also referred to as "the working man's Raquel Welch".
In 1967, Elsie reunited with her wartime sweetheart Steve Tanner and a lavish wedding followed. Due to Elsie's popularity, the character of Steve Tanner was given the same surname as her so that she wouldn't have to change her name when married. The wedding episodes were heavily publicised, including a 32-page souvenir published by TV Times. Phoenix hired her own dressmaker and set up a meeting between a man from H Samuels jewellers and producer Jack Rosenthal to choose a ring, much to Rosenthal's bemusement (the rings were supplied by the props department as usual). The wedding episodes were the most-watched of the year. Rosenthal later admitted he wasn't a fan of the storyline: "I never liked the story. I never liked the idea of the romance with the American. Those days had been and gone with Elsie Tanner, before the programme even began. Twenty years before." (The Coronation Street Story, Daran Little, 1995). Elsie and Steve emigrated to the USA only for Elsie to return with her tail between her legs early in 1968. Originally the plan was for Elsie to return to her old life without fanfare but writer Stan Barstow disliked this idea: "I just thought that was awful 'cos I knew people who watched the programme who wanted more from it than that. We spun that one out, or got somebode else to spin it." (Egan, p103) Adele Rose wrote Episode 753 where, after weeks of hiding away from the neighbours in No.11, Elsie opened up to Len about the failure of her marriage in a fifteen-minute two-hander scene. Rose: "It was a huge challenge. It was wonderful to be able to really explore those characters in depth. In those days the scenes were much longer, but to have a whole half-episode was a real treat."
In 1968, Philip Lowrie quit his role as Dennis Tanner and left the series. Phoenix was sorry to see him go, remarking in 25 Years: "I never stopped missing him on the set. We were a very good screen partnership and always remained good pals." Some sources, including Egan's 50 Years, reveal that Phoenix was so angry with Lowrie that she didn't speak to him between his resignation and departure (according to the same source, she went two years without speaking to William Roache after an argument about her scene-hogging).
The following year, writers wanted to marry off Elsie for a third time and while Phoenix was against the idea in principle, she agreed when producers offered to let her choose the actor. Phoenix chose Alan Browning for the role - a man she went on to marry in 1972. On Browning's casting, Phoenix says in p97 of 35 Years: "It was, I promise, a purely professional decision on my part although I must confess it idly crossed my mind that he was an attractive man whenever I watched him on television... But selecting him for my screen boyfriend was not a romantic affair. It was simply that I admired the man's acting tremendously." When Elsie married Alan Howard, she continued to be credited as "Elsie Tanner" for almost a year.
Patricia Phoenix was the subject of an edition of This Is Your Life in 1972 and was surprised by Eamonn Andrews and the red book on the set of Coronation Street. Broadcast on 15th November 1972, it was the first time a regular member of the cast had been made a subject on This is Your Life. Phoenix recalled the experience in her autobiography, All My Burning Bridges, explaining how producer Eric Prytherch had struggled to convince her to wear one of her own evening dresses for an occasion which called for Alan and Elsie to have a special night out. At one point Phoenix unwittingly caused worry by threatening not to turn up for the appropriate filming due to a bad cold: "The day before I was moaning to Doris about my dreadful cold and having to do an outside shot feeling the way I did. "Well, I'm just not going to turn up," I told her. She rushed off to Alan in a panic. "Pat's just blowing off. She'll be there" soothed Alan... and I was."[1]
Before taking over as producer in 1976, Bill Podmore was an occasional director on the serial. In his 1990 autobiography, Podmore spoke about the difficulties of working with Phoenix in the early 1970s: "She had concluded that Elsie Tanner, sexpot of the sixties and self-styled Queen of the Soaps, had been reduced by the writers to a worn-out old has-been waiting for her bus pass and pension.... Pat longed for a return to the original abrasive and gutsy Elsie, whose plump and bosomy Italian-style sex-symbol figure was so fashionable in the early sixties. Unfortunately, since then Pat had done little to help herself. By this time, she had completely glamorised herself out of the original Elsie mould, and was so busy blaming the scriptwriters she failed even to suspect that she might be the prime cause of her own downfall."
Departure and comeback
In 1973, Patricia Phoenix took a break from the programme to tour on stage with Subway in the Sky. During her time off, she sent word that she and Browning were both quitting the programme. Their first project together was a 43-week theatre tour of the Victorian melodrama Gaslight. About Phoenix's decision to quit, Adele Rose: "She wanted to do stage work too and to be honest I think she thought she could make a lot of money outside. She was offered all kinds of deals for advertising she couldn't do while she was in The Street. I think she slightly miscalculated, but it wasn't so much she wanted to leave The Street as she wanted to find out before it was too late what else she could do." (Egan, p127) Phoenix: "Playing Elsie has been rather like spending thirteen years laced into a corset that was too tight. It was claustrophobic." (35 Years, p113)
By 1976, Phoenix and Browning had separated. Phoenix was doing Random Harvest for her former co-star Bill Kenwright, who had appeared in Coronation Street occasionally during 1974 and 1975. About her decision to return to the Street, Kenwright says: We went out to dinner. She'd been touring for four years and she said, 'Chuck I think I made a mistake. I shouldn't have left.' She went back because of me... I knew she'd left quite acrimoniously... I think she found it difficult to say, 'Please can I come back?'... I made the odd phone call and certainly the word was, 'Over my dead body.' But then I finally got a chink and had a meeting." (Egan, p138) In his autobiography, Podmore remembers receiving a letter from Phoenix asking to return: "Her letter appealing for a second chance arrived almost exactly when I took over as producer and, as the decision was mine alone, I decided the comeback would be on terms I laid down." Phoenix denied it was because of money: "It's got nothing to do with money. This is where my friends are. I'm home again." (25 Years)
Elsie returned in Episode 1588 on 5th April 1976. In their initial meeting, Bill Podmore told Phoenix what he expected from her. From his autobiography: "If we are to recreate the gritty and earthy character of the Elsie Tanner of old, then there must be some big changes to the way you used to look. For instance, if the script states you have just got out of bed, that's exactly how you should look. You don't come downstairs first thing looking as if you had just stepped out of the hairdresser's, and a damn good one at that." On Phoenix's reaction: "There was no argument; Pat listened carefully. My sermon over, she looked suitably contrite and made all the promises I needed to invite her back." ... "I had not the slightest doubt that she believed our eventual climb back to the top of the ratings was all due to her return to Elsie's old home at number eleven. To top it off nicely, she instantly forgot all her promises."
Development post-return
Elsie was absent from the scenes of Len Fairclough and Rita Littlewood's wedding ceremony in Episode 1697 due to Phoenix being ill. In his autobiography, Podmore expresses doubts about Phoenix's "illness": "Though they had never married Pat always saw the situation as Len and Elsie, a couple never to be split... the day the wedding was shot, she sent a message to the studio and the church where it was being filmed, to say she was ill. I couldn't believe it then, and I still don't. Pat was such a trouper she would have crawled to the studios on her hands and knees over broken glass rather than admit any illness had beaten her. Sickness was not a word in her vocabulary." About Len and Elsie's close relationship over the years, Adele Rose says: "The value of their relationship was always in the spikiness underneath the genuine affection they had for each other. It was far more profitable in terms of story and character to keep them with the love-hate relationship going on. He was the one who could say things to her that nobody else could and vice versa. If we ever brought it to any kind of conclusion, that would have been the end of both the characters' value to the show." (Egan, p62)
Despite Podmore's warnings, Phoenix continued to dress up for Elsie (in Episode 1780, she gets out of bed in full make-up with immaculate hair). Rose: "God, we had a lot of fights over that. Constantly, we were sending messages down to wardrobe, 'Please, please dress down.' We once very wickedly contrived a storyline where her house caught fire and all the clothes were burned. But she managed to revive her wardrobe again very quickly." Phoenix rebutted: "The way I look and dress gives hope to all those millions of women out there of my age." (25 Years, p131)
Phoenix quit again in 1983. Her final scenes were shown on 4th January 1984, where Elsie flitted to Portugal with Bill Gregory. About her final years in the programme, writer John Stevenson remarks in Egan's 50 Years: "She didn't get the stories she wanted. She was a bit of a headache for the writers in some ways. Even when she was in her fifties, she wanted to be involved in love stories with men who were very attractive - not her own age - and we wouldn't really oblige her and so she wasn't very keen on some of the men we did give her because they were about her own age." About her decision to quit: "She was a good enough actress, but if you ever saw her on stage, she couldn't walk across the stage in a realistic way to save her life. But she was fine for the show. There was no way she'd ever metamorphose into Annie Walker or Ena Sharples. She would grow old a little more desperately." On her exit: "I don't think anybody was too bothered about it. Because of the way the character had aged and because of the way she didn't want to go with the flow at all, I think it was probably best for both parties."
Elsie's fate and other appearances
The first Coronation Street video, entitled The Magic of Coronation Street, was released in 1982 and saw Elsie and Len reminisce about the events of six episodes from the 1960s, their scenes interspersed with the actual episodes mentioned. Elsie was also the focus of two videos from Timelife's Coronation Street Collection, entitled Elsie and Len and Ena and Elsie.
A year after Phoenix's death from lung cancer in 1986, Granada Video released The Life and Loves of Elsie Tanner, featuring the characters of Emily Bishop, Mike Baldwin and a returning Linda Cheveski reminiscing about Elsie, featuring archive clips. Her death was alluded to, but this and the other events in the video were subsequently ignored and when Philip Lowrie reprised the role of Dennis in 2011, he mentioned Elsie as having died seven years prior in a motoring accident, along with Bill Gregory. The circumstances of Elsie's death as described by Dennis to Rita Sullivan were devised by Tony Warren, at ITV's request.
Although Elsie was established in Episode 7600 as having married Bill Gregory, she remains listed as Elsie Tanner here as it was not conclusively established that she took Bill's name.
Additional information on Elsie from 1939-1945 was found in Coronation Street at War by Daran Little, and The Way to Victory by Christine Green. Other information is derived from Little's Weatherfield Life and Around the Coronation Street Houses and Christmas on Coronation Street by Maggie Sullivan.
First and last lines
"Come on, Dennis Tanner, where is it?" (First line, referring to missing money from her purse)
---
"Ah, now there's a question!" (Final line, to a taxi driver)
Appendices
List of addresses
Address
Duration
18 Gas Street, Weatherfield
5th March 1923 to 1939
Caravan
1939-1940
11 Coronation Street, Weatherfield
1940-1958
Hartlepool
1958
11 Coronation Street, Weatherfield
1958 to September 1967

Flat 7, Gladstone Gardens, Altrincham

September to December 1967

Boston

, USA
December 1967 to February 1968
11 Coronation Street, Weatherfield
February 1968 to October 1973
Newcastle
October 1973 to April 1976
15 Coronation Street, Weatherfield
14th April to 14th June 1976
11 Coronation Street, Weatherfield
14th June 1976 to 19th November 1979

Torquay

19th November 1979 to December 1979
11 Coronation Street, Weatherfield
24th December 1979 to 4th January 1984
The Algarve,

Portugal

January 1984 to c.2004
Employment history
See also