Wiki Targeted (Entertainment)
Play Sound
2021 was Coronation Street's sixty-second year.
Main characters
(as of Episode 10457 (15th October 2021)).
Production
To be added
Viewing figures
To be added
Episodes
#
Ep.
No.
Date
Part
Writer
Director
Viewing
Figures

Chart
Position
1
10211
Friday 1st January
Steven Fay
Duncan Foster
6,497,012
9
2
10213
Monday 4th January
1
Jonathan Harvey
Duncan Foster
6,827,300
5
3
10214
Monday 4th January
2
Damon Alexis-Rochefort
Duncan Foster
6,526,000
9
4
10215
Wednesday 6th January
Mark Wadlow
Mark Burt
Vicky Thomas
6,420,300
11
5
10217
Friday 8th January
1
Ellen Taylor
Vicky Thomas
6,674,100
8
6
10218
Friday 8th January
2
Ellen Taylor
Vicky Thomas
6,191,300
16
7
10219
Monday 11th January
1
John Kerr
Tim O'Mara
6,806,900
8
8
10220
Monday 11th January
2
Simon Crowther
Tim O'Mara
6,554,400
10
9
10221
Wednesday 13th January
1
Nessah Muthy
Tim O'Mara
6,573,900
9
10
10222
Wednesday 13th January
2
Ian Kershaw
Tim O'Mara
6,045,100
16
11
10223
Friday 15th January
David Isaac
Leon Lopez
6,907,400
7
12
10225
Monday 18th January
1
Emily Gascoyne
Leon Lopez
6,918,661
7
13
10226
Monday 18th January
2
Cameron McAllister
Leon Lopez
6,883,848
8
14
10227
Wednesday 20th January
1
Alasdair Morrison
Leon Lopez
6,967,702
5
15
10228
Wednesday 20th January
2
Carmel Morgan
Leon Lopez
6,260,629
12
16
10229
Friday 22nd January
Ellen Taylor
Brett Fallis
6,930,398
6
17
10231
Monday 25th January
1
Owen Lloyd-Fox
Brett Fallis
7,135,827
3
18
10232
Monday 25th January
2
Susan Oudot
Brett Fallis
6,972,587
5
19
10233
Wednesday 27th January
1
Jayne Hollinson
Becky Wild
6,555,452
6
20
10234
Wednesday 27th January
2
Julie Jones
Becky Wild
5,904,518
11
21
10235
Friday 29th January
Debbie Oates
Becky Wild
7,046,977
4
22
10237
Monday 1st February
1
Chris Fewtrell
John Anderson
6,757,967
4
23
10238
Monday 1st February
2
Jan McVerry
John Anderson
6,588,259
5
24
10239
Wednesday 3rd February
1
Damon Alexis-Rochefort
John Anderson
6,440,456
8
25
10240
Wednesday 3rd February
2
Mark Burt
John Anderson
5,794,964
15
26
10241
Friday 5th February
Jonathan Harvey
Afia Nkrumah
6,577,526
6
27
10243
Monday 8th February
1
Mark Wadlow
Neil Alderton
6,907,639
3
28
10244
Monday 8th February
2
Joe Turner
Neil Alderton
6,693,353
4
29
10245
Wednesday 10th February
1
Ella Greenhill
Neil Alderton
6,679,914
5
30
10246
Wednesday 10th February
2
Sam Holdsworth
Neil Alderton
6,008,227
7
31
10247
Friday 12th February
Joe Turner
Matt Hilton
6,676,718
6
32
10249
Monday 15th February
1
Damon Alexis-Rochefort
Matt Hilton
6,896,775
4
33
10250
Monday 15th February
2
Emily Gascoyne
Matt Hilton
6,883,413
5
34
10251
Wednesday 17th February
1
John Kerr
Matt Hilton
6,721,259
7
35
10252
Wednesday 17th February
2
Alasdair Morrison
Matt Hilton
6,593,803
8
36
10253
Friday 19th February
Ian Kershaw
Sasha Ransome
6,729,502
6
37
10255
Monday 22nd February
1
Sam Holdsworth
Pip Short
6,012,221
11
38
10256
Monday 22nd February
2
Julie Jones
Pip Short
6,398,513
7
39
10257
Wednesday 24th February
1
Cameron McAllister
Pip Short
6,562,897
5
40
10258
Wednesday 24th February
2
David Isaac
Pip Short
5,810,712
14
41
10259
Friday 26th February
Owen Lloyd-Fox
Duncan Foster
6,485,937
6
42
10261
Monday 1st March
1
Mark Wadlow
Vicky Thomas
6,714,192
5
43
10262
Monday 1st March
2
Nessah Muthy
Vicky Thomas
6,663,136
6
44
10263
Wednesday 3rd March
1
Carmel Morgsan
Vicky Thomas
6,407,111
6
45
10264
Wednesday 3rd March
2
Jonathan Harvey
Vicky Thomas
5,870,513
9
46
10265
Friday 5th March
Ella Greenhill
Steven Fay
Peter Rose
6,469,244
8
47
10267
Monday 8th March
1
Susan Oudot
Peter Rose
6,813,038
8
48
10268
Monday 8th March
2
Mark Burt
Peter Rose
6,838,490
7
49
10269
Wednesday 10th March
1
Simon Crowther
Alex Browning
6,755,014
9
50
10270
Wednesday 10th March
2
Chris Fewtrell
Alex Browning
5,901,025
15
51
10271
Friday 12th March
Debbie Oates
Ellen Taylor
Karl Neilson
6,260,695
11
52
10273
Monday 15th March
1
Emily Gascoyne
Karl Neilson
6,427,565
6
53
10274
Monday 15th March
2
Cameron McAllister
Karl Neilson
6,293,324
9
54
10275
Wednesday 17th March
1
Damon Alexis-Rochefort
Tim O'Mara
6,421,791
7
55
10276
Wednesday 17th March
2
Nessah Muthy
Tim O'Mara
5,599,168
12
56
10277
Friday 19th March
Julie Jones
Susan Oudot
Tim O'Mara
6,289,911
10
57
10279
Monday 22nd March
1
Simon Crowther
Tim O'Mara
6,340,365
8
58
10280
Monday 22nd March
2
Ian Kershaw
Tim O'Mara
6,310,141
9
59
10281
Wednesday 24th March
1
Chris Fewtrell
Emma Lindley
6,017,251
10
60
10282
Wednesday 24th March
2
John Kerr
Emma Lindley
5,728,889
13
61
10283
Friday 26th March
Owen Lloyd-Fox
Jonathan Harvey
Emma Lindley
6,419,166
7
62
10285
Monday 29th March
1
Mark Wadlow
Jordan Hogg
6,267,362
4
63
10286
Monday 29th March
2
Alasdair Morrison
Jordan Hogg
5,982,505
8
64
10287
Thursday 1st April
David Isaac
Mark Burt
Jordan Hogg
5,890,193
9
65
10289
Friday 2nd April
Carmel Morgan
Jayne Hollinson
Gary Williams
6,223,487
5
66
10291
Monday 5th April
1
Steven Fay
Gary Williams
6,357,847
2
67
10292
Monday 5th April
2
Steven Fay
Gary Williams
6,007,426
6
68
10293
Wednesday 7th April
1
Jan McVerry
Gill Wilkinson
6,086,177
5
69
10294
Wednesday 7th April
2
Joe Turner
Gill Wilkinson
5,978,875
7
70
10295
Monday 12th April
1
Sam Holdsworth
Gill Wilkinson
5,815,736
10
71
10296
Monday 12th April
2
Sam Holdsworth
Gill Wilkinson
5,461,170
14
72
10297
Tuesday 13th April
John Kerr
David Isaac
Lee Trevor
Ian Barber
4,909,351
21
73
10299
Wednesday 14th April
1
Susan Oudot
Ian Barber
5,897,056
9
74
10300
Wednesday 14th April
2
Jan McVerry
Ian Barber
5,493,089
13
75
10301
Friday 16th April
Julie Jones
Damon Alexis-Rochefort
Ian Barber
5,972,602
7
76
10303
Monday 19th April
1
Alasdair Morrison
Jason Wingard
6,027,065
7
77
10304
Monday 19th April
2
Owen Lloyd-Fox
Jason Wingard
5,899,241
9
78
10305
Wednesday 21st April
1
Simon Crowther
Jason Wingard
6,218,464
4
79
10306
Wednesday 21st April
2
Ellen Taylor
Jason Wingard
5,755,077
11
80
10307
Friday 23rd April
Cameron McAllister
Nessah Muthy
Lee Trevor
5,835,542
10
81
10309
Monday 26th April
1
Chris Fewtrell
Lee Trevor
6,614,678
4
82
10310
Monday 26th April
2
Emily Gascoyne
Lee Trevor
6,035,553
10
83
10311
Wednesday 28th April
1
Mark Wadlow
Pip Short
6,188,746
6
84
10312
Wednesday 28th April
2
Jonathan Harvey
Pip Short
5,324,199
13
85
10313
Friday 30th April
1
Debbie Oates
Pip Short
6,075,602
8
86
10314
Friday 30th April
2
Debbie Oates
Pip Short
5,659,853
11
87
10315
Monday 3rd May
1
Mark Burt
Chantelle Kayll
6,297,897
3
88
10316
Monday 3rd May
2
Jayne Hollinson
Chantelle Kayll
5,717,898
10
89
10317
Wednesday 5th May
1
Ian Kershaw
Clive Arnold
6,128,904
5
90
10318
Wednesday 5th May
2
Ian Kershaw
Chantelle Kayll
6,002,785
8
91
10319
Friday 7th May
1
Carmel Morgan
Clive Arnold
5,908,828
9
92
10320
Friday 7th May
2
Ella Greenhill
Clive Arnold
6,061,103
6
93
10321
Monday 10th May
1
Joe Turner
Chantelle Kayll
6,195,294
7
94
10322
Monday 10th May
2
Steven Fay
Clive Arnold
6,146,571
9
95
10323
Wednesday 12th May
1
Nessah Muthy
Peter Rose
6,348,918
4
96
10324
Wednesday 12th May
2
Chris Fewtrell
Peter Rose
6,288,592
5
97
10325
Friday 14th May
David Isaac
David Proud
Peter Rose
6,183,982
8
98
10327
Monday 17th May
1
Damon Alexis-Rochefort
Karl Neilson
5,922,321
12
99
10328
Monday 17th May
2
Damon Alexis-Rochefort
Karl Neilson
5,607,327
15
100
10329
Wednesday 19th May
1
Cameron McAllister
Karl Neilson
5,733,442
14
101
10330
Wednesday 19th May
2
Susan Oudot
Karl Neilson
5,200,606
19
102
10331
Friday 21st May
Alasdair Morrison
Julie Jones
Tim Finn
5,832,925
13
103
10333
Monday 24th May
1
Joe Turner
Tim Finn
5,987,001
3
104
10334
Monday 24th May
2
Joe Turner
Tim Finn
6,019,867
2
105
10335
Wednesday 26th May
1
John Kerr
Audrey Cooke
5,729,285
5
106
10336
Wednesday 26th May
2
Mark Wadlow
Audrey Cooke
5,305,698
9
107
10337
Friday 28th May
Ellen Taylor
Jonathan Harvey
Audrey Cooke
5,652,462
6
108
10339
Monday 31st May
Emily Gascoyne
Carmel Morgan
David Kester
5,668,266
3
109
10341
Tuesday 1st June
Owen Lloyd-Fox
David Kester
5,433,676
5
110
10342
Thursday 3rd June
Steven Fay
David Kester
5,417,124
6
111
10343
Friday 4th June
Simon Crowther
David Kester
5,382,062
7
112
10344
Monday 7th June
1
Mark Burt
Nickie Lister
5,498,215
5
113
10345
Monday 7th June
2
Jan McVerry
Nickie Lister
5,573,321
4
114
10346
Wednesday 9th June
1
Berri George
Nickie Lister
5,489,990
6
115
10347
Wednesday 9th June
2
Ella Greenhill
Nickie Lister
5,285,837
9
116
10348
Friday 11th June
Chris Fewtrell
Abe Juckes
5,303,157
8
117
10350
Monday 14th June
Susan Oudot
Abe Juckes
5,372,288
8
118
10352
Thursday 17th June
Ian Kershaw
Alex Jacob
4,976,394
10
119
10354
Sunday 20th June
Jan McVerry
Alex Jacob
4,780,224
16
120
10356
Monday 21st June
Jonathan Harvey
Emma Lindley
5,233,750
9
121
10358
Wednesday 23rd June
Julie Jones
Emma Lindley
5,117,818
10
122
10360
Friday 25th June
Joe Turner
Jane Ashmore
5,601,069
6
123
10362
Tuesday 29th June
1
Sam Holdsworth
Jane Ashmore
4,825,401
18
124
10363
Tuesday 29th June
2
Jayne Hollinson
Jane Ashmore
4,914,629
17
125
10364
Wednesday 30th June
1
David Judge
Tom Poole
5,042,580
13
126
10365
Wednesday 30th June
2
Damon Alexis-Rochefort
Tom Poole
4,922,005
16
127
10366
Friday 2nd July
Simon Crowther
Tom Poole
4,027,955
31
128
10368
Monday 5th July
1
Cameron McAllister
Mickey Jones
5,512,754
5
129
10369
Monday 5th July
2
Ellen Taylor
Mickey Jones
5,193,181
8
130
10370
Tuesday 6th July
Debbie Oates
Mickey Jones
4,758,152
12
131
10372
Friday 9th July
David Isaac
Clive Arnold
5,440,873
7
132
10374
Monday 12th July
1
Mark Wadlow
Clive Arnold
5,911,974
2
133
10375
Monday 12th July
2
Emily Gascoyne
Clive Arnold
5,543,189
4
134
10376
Wednesday 14th July
1
David Isaac
David Beauchamp
5,594,861
3
135
10377
Wednesday 14th July
2
Simon Crowther
David Beauchamp
5,433,313
5
136
10378
Friday 16th July
Alasdair Morrison
David Beauchamp
5,159,479
7
137
10380
Monday 19th July
1
Steven Fay
Tim Finn
5,590,968
2
138
10381
Monday 19th July
2
Chris Fewtrell
Tim Finn
5,425,603
4
139
10382
Wednesday 21st July
1
Punam Ramchurn
Tim Finn
5,645,794
1
140
10383
Wednesday 21st July
2
Ian Kershaw
Tim Finn
5,233,630
5
141
10384
Friday 23rd July
Owen Lloyd-Fox
Jason Wingard
5,556,655
3
142
10386
Monday 26th July
1
David Proud
Jason Wingard
5,615,110
2
143
10387
Monday 26th July
2
Nessah Muthy
Jason Wingard
5,353,097
5
144
10388
Wednesday 28th July
1
Jan McVerry
Becky Wild
5,383,207
4
145
10389
Wednesday 28th July
2
Jonathan Harvey
Becky Wild
5,538,337
3
146
10390
Friday 30th July
Ella Greenhill
Becky Wild
5,714,479
1
147
10392
Monday 2nd August
1
Mark Burt
Diana Patrick
5,623,275
2
148
10393
Monday 2nd August
2
Jayne Hollinson
Diana Patrick
5,528,142
3
149
10394
Wednesday 4th August
1
Julie Jones
Diana Patrick
5,509,367
4
150
10395
Wednesday 4th August
2
Susan Oudot
Diana Patrick
5,377,798
5
151
10396
Friday 6th August
Debbie Oates
Carmel Morgan
David Kester
5,770,670
1
152
10398
Monday 9th August
1
John Kerr
Alex Browning
5,876,824
1
153
10399
Monday 9th August
2
John Kerr
Alex Browning
5,607,842
3
154
10400
Wednesday 11th August
1
Damon Alexis-Rochefort
Nickie Lister
5,314,032
5
155
10401
Wednesday 11th August
2
Cameron McAllister
Nickie Lister
5,032,787
9
156
10402
Friday 13th August
Mark Wadlow
Emily Gascoyne
Nickie Lister
5,582,073
4
157
10404
Monday 16th August
1
Mark Burt
Dominic Keavey
5,570,601
1
158
10405
Monday 16th August
2
Julie Jones
Dominic Keavey
5,525,324
2
159
10406
Wednesday 18th August
1
Sam Holdsworth
Dominic Keavey
5,522,887
3
160
10407
Wednesday 18th August
2
Ella Greenhill
Dominic Keavey
5,050,047
6
161
10408
Friday 20th August
Damon Alexis-Rochefort
Amanda Mealing
5,200,099
4
162
10410
Monday 23rd August
1
Chris Fewtrell
Amanda Mealing
5,471,312
5
163
10411
Monday 23rd August
2
Simon Crowther
Amanda Mealing
5,634,519
3
164
10412
Wednesday 25th August
1
John Kerr
Kevin Boyle
5,452,814
6
165
10413
Wednesday 25th August
2
David Proud
Kevin Boyle
5,152,384
8
166
10414
Friday 27th August
David Isaac
Kevin Boyle
5,481,548
4
167
10416
Monday 30th August
1
Ian Kershaw
Abe Juckes
5,534,188
9
168
10417
Monday 30th August
2
Ian Kershaw
Abe Juckes
5,666,833
6
169
10418
Wednesday 1st September
1
Joe Turner
Mickey Jones
5,633,754
7
170
10419
Wednesday 1st September
2
Owen Lloyd-Fox
Mickey Jones
5,606,313
8
171
10420
Friday 3rd September
1
Steven Fay
Mickey Jones
5,676,528
5
172
10421
Friday 3rd September
2
Alasdair Morrison
Mickey Jones
5,687,858
4
173
10422
Monday 6th September
1
Ellen Taylor
Tim Royle
5,726,366
9
174
10423
Monday 6th September
2
Emily Gascoyne
Tim Royle
5,851,419
7
175
10424
Friday 10th September
1
Debbie Oates
Tim Royle
5,885,771
5
176
10425
Friday 10th September
2
Debbie Oates
Tim Royle
5,806,891
8
177
10426
Monday 13th September
1
Nessah Muthy
Paul Riordan
178
10427
Monday 13th September
2
Carmel Morgan
Paul Riordan
179
10428
Wednesday 15th September
1
Mark Wadlow
Paul Riordan
180
10429
Wednesday 15th September
2
Jonathan Harvey
Paul Riordan
181
10430
Thursday 16th September
Chris Fewtrell

Ian Curtis

182
10432
Friday 17th September
1
Simon Crowther
Ian Curtis
183
10433
Friday 17th September
2
Ella Greenhill
Ian Curtis
184
10434
Monday 20th September
1
Cameron McAllister
Michael Lacey
185
10435
Monday 20th September
2
Alasdair Morrison
Judith Dine
186
10436
Wednesday 22nd September
1
Debbie Oates
Michael Lacey
187
10437
Wednesday 22nd September
2
Debbie Oates
Michael Lacey
188
10438
Friday 24th September
1
Damon Alexis-Rochefort
Michael Lacey
189
10439
Friday 24th September
2
Damon Alexis-Rochefort
Judith Dine
190
10440
Monday 27th September
1
Ellen Taylor
Judith Dine
191
10441
Monday 27th September
2
Ellen Taylor
Judith Dine
192
10442
Wednesday 29th September
1
Owen Lloyd-Fox
Jason Wingard
193
10443
Wednesday 29th September
2
Mark Wadlow
Jason Wingard
194
10444
Friday 1st October
1
Joe Turner
Jason Wingard
195
10445
Friday 1st October
2
Julie Jones
Jason Wingard
196
10446
Monday 4th October
1
Jayne Hollinson
Neil Alderton
197
10447
Monday 4th October
2
John Kerr
Neil Alderton
198
10448
Wednesday 6th October
1
Carmel Morgan
Neil Alderton
199
10449
Wednesday 6th October
2
Steven Fay
Neil Alderton
200
10450
Friday 8th October
1
David Proud
Ian Bevitt
201
10451
Friday 8th October
2
Susan Oudot
Ian Bevitt
202
10452
Monday 11th October
1
Nessah Muthy
Ian Bevitt
203
10453
Monday 11th October
2
Sam Holdsworth
Ian Bevitt
204
10454
Wednesday 13th October
1
Emily Gascoyne
Diana Patrick
205
10455
Wednesday 13th October
2
David Isaac
Diana Patrick
206
10456
Friday 15th October
1
Jan McVerry
Diana Patrick
207
10457
Friday 15th October
2
Jan McVerry
Diana Patrick
Storylines
January
Finding out that Faye Windass previously willingly slept with Ray Crosby and therefore doesn't think an allegation of rape will stick for her defence, Gary attempts to smuggle the trophy weapon out of No.4 but is discovered in the act by Craig Tinker and arrested for assault, being remanded in prison. When Faye thinks she's pregnant, Tim finds out what really happened. Supported by Craig, she confesses to being Adam Barlow's assailant to the police, and to Adam himself who forgives her. She's released pending a formal charge.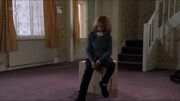 The planning application is granted after Ray bribes the panel's chairperson, Susan, and he begins proceedings to evict the tenants from their properties as soon as possible. They discover the agreements they have signed for alternative properties are not as watertight as they'd assumed and their protests continue. Roy Cropper applies for a judicial review of the application. Debbie Webster is aghast to find out about the bribe and even more so when Ray is arrested for the attempted rape of Faye. Abi Franklin obtains taped evidence of the bribe and it makes its way to social media after Ray tries to drug her to get it back. Susan is arrested and Debbie hides Ray from the police, planning to spirit him away to a new life in

Turkey

on condition he signs over all the business to her. The application is rescinded. Forced by Abi, Debbie arranges to sell all the properties back to their former owners. She hides her part in Ray's escape by telling Abi she murdered Ray in self-defence.
Grace Vickers is released from prison and Michael Bailey discovers she is pregnant with his child. Delighted at the thought of being a father, he decides to take an active part in the birth and upbringing of the baby. He announces to his shocked parents that Grace is moving into No.3. Aggie Bailey and Grace declare an uneasy truce for appearances's sake.

Arthur Medwin

's

wife

dies. He decides to move to Canada and asks Evelyn Plummer to go with him. She decides to stay in Weatherfield and they say their goodbyes.
Simon Barlow discovers Leanne Battersby has been alone in the flat and not ready to face the outside world. He decides to support her alone.
Johnny Connor is sentenced to eight months in the same prison as Gary. Once inside, he struggles with his MS.
Asha Alahan does badly in her mock GCSE's. With Nina Lucas's support she finishes with Corey Brent when she realises that he's using her. She and Nina grow close.
Peter Barlow returns from Scotland, his liver still not recovering from the abuse. He refuses a transplant from Daniel Osbourne and continues to drink. Jenny Connor asks him to leave the Rovers and he moves into No.1. He rejects Carla Connor's support and accepts he's going to die. Feeling rejected, Carla is tempted by an old flame, Lucas Kempton, but Peter changes his mind and begs her to stay with him. She does so.
Momentarily homeless because of the development, Alina Pop moves briefly into No.9. Tyrone supports her in taking up a college course to support her beautician ambitions.
Dylan Wilson is suspended from school in London for standing up for Sean Tully when his friends find out he has a gay father and fighting them. Violet Wilson sends him up north to spend time with Sean. He decides to buy his own flat for the two of them and pushes Chesney Brown hard for his money from

Double Glammy

.
Gail Rodwell discovers that George Shuttleworth is a distant relative and they become friends, making Eileen Grimshaw and Mary Taylor jealous.
February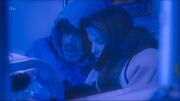 Debbie plans to hand Ray over to the police and take over all of his outstanding business empire herself. Abi struggles to deal with the knowledge that Debbie killed someone and confesses to Kevin Webster who orders his sister to come clean to the police. Miles Ingham proves loyal to his old friend and tells Ray what Debbie's up to. Furious at the betrayal, he follows her to the bistro at night and locks her and Kevin in the walk-in fridge to freeze to death. They survive several days in there, becoming closer again in the process, until Abi rescues them. As they recover, Abi proposes to Kevin. Ray is arrested for attempted murder.
Faye is bailed to appear on trial while Gary is remanded in custody awaiting his own trial for perverting the course of justice.
Aggie is on edge when Ed's flash brother, Ronnie Bailey, arrives on a visit.
Yasmeen Metcalfe finds it difficult returning to work at Speed Daal. However, Alya Nazir finds a stack of final demand letters that her gran has been ignoring that relate to debts that Geoff took out in her name. Bailiffs force her to agree to a repayment plan. Tim is left everything in Geoff's will, including half of No.6 and a quarter of Speed Daal.
George has no driver for Ted's funeral hearse and Eileen volunteers her services to get in his good books. She messes up the event when she drives over Gail's wreath to her father and George says he wants nothing more to do with her when she finds the situation amusing.
March
Prison inmate Kai Mardin mistakes Johnny's pill stash for him being a competitor for selling drugs and beats him up. The matter reveals that he's not taking his medication. Jenny persuades him to continue with his course of treatment.
A scared Sam tells Nick what he saw. When the information is passed on to Leanne, she finds a stash of cocaine in Simon's bag and he has to confess the trouble he's got himself in. Jacob treats her flat as his own, refusing to leave and showing Leanne no respect. Carla tries to intervene, but Jacob easily sees her off. She protects Peter from the news as to what's happening to his son. Harvey discovers Jacob has been taking a cut and badly beats him up, putting him in hospital. Harvey tells Simon he's been "promoted" to take his place. Leanne takes up the role to protect her son when she's unable to pay Harvey off. She also returns to work at the solicitors. Realising how deep she's getting, Leanne confesses all to the police who arrest her for drug dealing but also use her to entrap Harvey and his gang, even though it may mean that she and Simon have to live under a witness protection programme.
Tim tries to divert his legacy to Yasmeen, but she feels overwhelmed by all her money troubles and suffers a panic attack. She takes the house share back from him and happily agrees to Elaine Jones both buying the offered portion of Speed Daal and moving into No.6.
Ed takes Paul on as an apprentice and Daniel offers him his spare room in the corner shop flat. Todd attempts to divert him from getting back with Billy but only succeeds in making Billy realise he still has feelings for him when Paul tries to manipulate him by lying he's moved on to someone else.
Nina gets cold feet with Asha when she declares her love for her, and her family also try to rush things between them. Corey's ego can't cope with being supplanted by another girl. Nina asks Asha to go back to being friends. Feeling rejected, she goes wild with drugs and Kelly Neelan ends up in Weatherfield General after taking some. She feels rejected when her foster parents don't visit her and persuades Toyah and Imran Habeeb foster her instead. Asha agrees to go out with Corey again.
Daisy tries to set Jenny up with a date and is told off for meddling in her life.
Tyrone helps Alina with her course. Not realising he's smitten, Fiz teases him about having an infatuation. Seb Franklin tries to take up with Alina again but she realises that she loves Tyrone. Fiz proposes marriage to Tyrone and is humiliated when he shows no happiness at the idea. She realises he's in love with Alina. The two of them work hard to try to make things work again.
Sean's selling activities start to alienate him from his friends. He tries to jack in Double Glammy but Rhydian persuades him to stay the course, though Todd and Abi spot holes in his claims of being a success that Sean can emulate. He quits Underworld when he's caught storing his stock there. Daisy joins Sean and proves she's a born saleswoman. Rhydian is delighted with his success and pushes him to take a flat at a reduced price in the Redbank Apartments.
Peter starts to wander the streets at night and slurring his words. A disgusted Steve McDonald thinks he's drinking again and locks him in the house, refusing to listen to his claims that he's ill. He collapses and is hospitalised. He is told that his disorientation was caused by toxins arising from his liver failure and everyone realises they failed to give him the benefit of the doubt.
Abi reluctantly takes up Debbie's offer of the Chariot Square Hotel for her wedding. Sally appoints herself the wedding planner but to avoid the event going over-the-top, Abi asks her to perform the ceremony instead.
Looking after a relative in Birmingham, Aggie isn't pleased when Ed and Ronnie start to socialise. Kat Bailey, Ronnie's estranged wife, follows him to Weatherfield. She knows that he and Aggie had a fling over thirty years ago and Ronnie confesses that he needs to know if Michael is his son. Grace gives premature birth to a girl who is named Glory. Ronnie confesses the affair to a stunned Ed and Aggie confirms the awful truth. A devastated Michael learns that Ed might not be his father.
Steve's fundraising for Oliver's fund is publicised in the Gazette. Cathy Matthews, Brian Packham and Bernie Winter wonder how the McDonalds can afford an expensive skiing holiday and, stung by Tracy McDonald's rudeness towards her, Cathy posts anonymous online comments suggesting the fund money is being mis-used. Amy traces the user to the Kabin and Brian takes the blame to protect Cathy. The newsagents suffers multiple vandalism attacks and a catastrophic boycott from the locals when word spreads about the comments.
Natasha Blakeman returns from London and asks Nick to move in with her and Sam.
April
Todd decides to leave, making Billy realise he wants to be with him. The two reconcile, angering Paul. Todd gets taken on at George's new parlour on Victoria Street and starts to try to build the business up with hard selling in the face of his boss's opposition. To get a further hold on the business, Todd tries to matchmake between him and Eileen but fails. George sacks Todd when he finds out about his unethical selling practices but relents when he sees how devastated he is by the death of a baby belonging to an old friend of his.
Fiz wants to Alina to move away but she refuses. Gemma Winter reports Alina to immigration, bringing her and Tyrone close together again. Forced by Fiz, he declares his love for Alina and the two split up again, with Tyrone moving into No.13. They try once more when they see the hurt that the girls are suffering but Alina entices him into her bed. Maria Connor realises the two are sleeping together. Fiz also discovers the affair is still on. Tyrone moves into the salon flat and Fiz keeps custody of the girls. In response to the events, Hope Stape attacks Joseph Brown in a fit of uncontrolled anger. Tyrone tries to maintain a relationship with the girls to keep the peace but resigns as Kevin's best man when he discovers that Alina is not welcome at his forthcoming wedding.
Leanne reports a drugs delivery that Harvey is planning to the police. His associates are arrested, as is he when he returns to Victoria Street intent on harming Simon who he believes grassed him up. The families find out what has been going on under their noses. Leanne and Simon plan to move into witness protection. Nick elects to go with them, hurting Natasha and Sam, and infuriating Gail. They leave Weatherfield and move to a flat in Warrington.
Dev finds out that Asha and Corey are back together and reacts badly. Asha succumbs to Corey's pressure and plays truant from school to sleep with him. Dev meets Corey's father, Stefan, to garner his support but finds that he approves of his son's activities and even leases Leanne's old flat for the couple to move into. Kelly makes her attraction to Corey obvious.
Michael takes a paternity test which confirms that Ed is his dad. He tells Ronnie they are no longer brothers. Ed buys an old camper van to go on occasional travels with Aggie and thus fulfil a long-held dream.
Resigned to a prison sentence, Faye pleads guilty of assaulting Adam at a hearing. Craig agrees to stick by her, no matter what but has to keep their relationship quiet when he is promoted to an attachment with CID. At a sentencing two weeks later, she receives three years in jail and Gary gets eight months but is released due to time on remand. He tries to bribe Miles Ingham to get Ray to change his plea of not guilty to rape, and thus give Faye's appeal a chance, but Miles refuses such a paltry sum.
Cathy cannot take the pressure and admits that she was the one who posted the online comments, not Brian. Caught in the crossfire, Alex Warner starts to receive hurtful abuse and Nessa Warner insists he returns to her in Inverness. Hearing of this, Amy Barlow gets Steve to declare his forgiveness of Cathy however the abuse from other anonymous quarters continues. Unable to cope, she moves into, and hides, in No.6 with a reluctant Yasmeen and Elaine. Brian soon traces her but she refuses to leave.
Peter and Steve are reconciled. Carla resigns from Underworld, in part to avoid seeing Lucas who is doing business with the factory but she returns following Nick's departure. Despite the loss of Simon, Peter starts to become more hopeful about the future. He's told he must have a transplant as last hope as his liver is not recovering. The family support him through his assessment process, even though Tracy has doubts about Carla's fidelity. They confess that her furtiveness is due to her and Peter organising a secret wedding. They are married, though Peter is ill throughout the ceremony. He is placed on the transplant list and, awaiting a possible donor in hospital, receives a visit from Simon who narrowly evades being kidnapped by one of Harvey's heavies. Peter is taken off the list due to his unstable personal life.
Sharon Bentley returns to the street, supposedly to make amends with Rita Tanner. Jenny is suspicious of her true motives. Rita is pleased to have her back. Sharon visits Harvey in jail. He is her nephew and threatens his aunt with her life to use her old contacts to find Leanne and Simon. Unable to find anything from Gail, she befriends Sam and persuades him to contact Nick and get him to emerge from hiding but his father refuses.
Gary arranges for a lonely and shielding Izzy Armstrong to be given a sewing machine so she can work from home but she keeps to herself the fact that she is suffering agonising pains.
Seb and Nina start to grow close. With Roy's agreement, he starts to spend nights with Nina in the cafe flat and the two grow ever more in love.
May
Sharon tries to get Carla and Peter followed when he is discharged but Carla manages to slip her observer and make her way to Leanne and Nick's hideout to make sure that Simon reached there safely. Sharon gets a hold of her phone and uses her maps tracking history to find out the location of the hideout, but Harvey's thug is too late as they are one step ahead and have moved on to a safe

hotel

.
Seb buys his mum a special necklace as a wedding present. Nina tries to warn Asha about Corey and Kelly, but her friend won't listen. On the eve of the wedding, Seb and Alina are viciously attacked by a drunken Corey, Kelly and their mates. Both are hospitalised and Seb dies. Nina makes a slow recovery. Kelly is arrested for murder. Imran vows to protect her when Laura Neelan returns to the area having been kicked out by her latest boyfriend and proving to be a useless support. Asha refuses Corey's demands to provide a false alibi as when questioned by the police. He manages to cover his tracks in other ways and escape a formal charge whilst remaining under police suspicion. Abi blames Nina in part as the "motive" for the attack was Corey's dislike of her Goth appearance. Devastated, Nina ditches her look. Abi relents and asks Nina to the funeral.
Summer is depressed about Seb's death and starts to skip school where she is being bullied. Paul alerts Billy and Todd, who initially resents his interference but then changes his mind and thanks him for helping the girl.
Alina gets Tyrone to change his mind about being best man, but the wedding is cancelled following Seb's death. Evelyn returns from a train trip away with James Woodgate and is furious about her grandson's behaviour. Debbie puts the salon flat up for sale but Kevin asks Debbie to allow the couple to rent for a while longer. Tyrone starts to feel the financial strain of looking after two households. Evelyn is unhappy when Dev gives Tyrone a second job to help with the bills and tries to sabotage her grandson's efforts to stay with Alina.
Michael and Grace bring Glory home. Ed annoys them with a constant stream of well-intended help and suggestions. He gives them space by visiting Aggie who is looking after a

relative

in Birmingham. To integrate himself with his brother, Ronnie pays for the campervan to be done up, obtaining the keys with Jenny's connivance. Upon his return, Ed isn't pleased that Ronnie has prevented him working on a pet project.
In helping Ronnie, Jenny throws caution to the wind and sleeps with him, almost instantly regretting her actions. She reconciles Ed and Ronnie but feels used when Kat returns and introduces herself to everyone as Ronnie's wife. Ronnie sues for divorce while Daisy guesses what her stepmother did. Johnny arrives home unexpectedly. Daisy blackmails Ronnie to sell Double Glammy products but Jenny threatens to throw her out. She's stopped when a tearful Daisy reveals that her own family have virtually cut her off and she has no one else in her life.
Daniel agrees to give Sam extra paid tuition in English and History. Growing closer to the Platt family, Natasha offers to pay for the sinkhole to be fixed and to set up Gail in her own cleaning business.
Sean bumps into his former homeless friend Carol Hill who has managed to turn her life around. Daisy tries to sign her up to be a Double Glammy agent but Sean objects, not wanting to entrap his friend. Carol thinks it's because he doesn't view her as being good enough but behind Sean's back Daisy entraps Carol in the scheme.
Asha suddenly starts to defend Corey. She admits to Aadi that she knows her killed Seb and is gaining his trust to entrap him. Corey falls for the ruse and meets with Asha, wanting her to sleep with him again.
After discovering that Aadi Alahan is a gamer with Simon, Sharon tries to entice him out of hiding by pretending to seduce Dev and thus gain access to Aadi's games console. Leanne sees the messages being exchanged in Aadi's name and stops Simon replying.
All other avenues exhausted, Harvey orders Sharon to use Sam to bring Nick out of hiding. Reluctantly, she does as ordered and arranges for the boy to be kidnapped by Robbie, one of Harvey's thugs, though Gary is an unknowing witness to part of the scheme. Nick falls for her trap and Robbie makes it clear to him that unless Leanne changes her evidence, his family is in danger. Leanne agrees to do so. Finding out about the witness protection programme, Natasha is furious with Nick for putting her son in danger and refuses him further access to the boy.
Cathy returns to Brian after beginning to hoard again and cause a mouse infestation in No.6, but the incidents have caused arguments between Yasmeen and Elaine who moves briefly into No.4 at Tim's invitation. Seeing that she is in the way there, she moves back to

Bolton

.
Steve does a charity bike ride in which he is knocked over by Curtis Delamere, a student in the same race. He turns up on the street to apologise and Emma Brooker falls for him. Steve is livid with him but changes his attitude when Amy makes him see that he's becoming obsessional. He helps Curtis obtain a job at the bistro.
Evelyn uses a fall in the corner shop to take advantage of Dev and Bernie Winter, making them do all her work and chores for her, under threat of legal action for compensation.
With help from Ronnie and Gary, Jenny gets closer to finding out what Sharon is up to and tries to warn a disbelieving Rita. She finally manages to find out the truth but is tasered by Sharon and put in hospital before she can use her knowledge. Sharon finds out about Jenny and Ronnie and tries to blackmail her into silence. Worried for Rita's safety, Jenny has to tell Johnny everything that has been going on. The police close in on Sharon as Rita realises something is up and demands answers from her former foster daughter.
Peter is put back on the transplant list. Daniel gets Adam to join him in reiterating their willingness to be donors but a shocked Sarah objects to her husband putting himself in danger. A worried Sarah chases Lucas for money for a delivery and even Carla worries that her old friend has gone bust.
Although at first excluded, Roy persuades Abi to relent and allow his niece to attend Seb's funeral. She asks Abi to dress as a Goth again as her son loved her like that.
Gary plans to move to

Bristol

to be near Zack Rubinstein.
June
Sharon comes clean to Rita about everything. She manages to get away before the police close in, though Gary is almost shot by Robbie in the attempt. Impressed with his heroism, Maria is reconciled with him.
Johnny declares that their marriage is over and moves out. Jenny takes her anger out on Ronnie and tells him to vacate his B&B lodging but later relents.
Seb's funeral takes place. Corey puts on a show of sympathy, but Abi overhears him laughing about the attack and sets off to attack him. Asha intervenes and then drugs her former boyfriend's drink to get access to his phone which gives evidence of his return to near the scene of the crime three days later. The police scan CCTV and use it to gain an admission that his disposed of a rucksack with bloodied clothing. He is charged with murder and GBH but granted bail.
Carla finds out that Lucas has defrauded her, though she manages to snatch back the delivered stock.
Under pressure from Sarah, Adam pulls out of being a donor for Peter, much to Carla's disgust. Tests on Daniel show he is incompatible. Another liver becomes available, and Peter's operation is successfully conducted.
Evelyn's scam is revealed when Bernie catches her out happily walking on her supposed bad ankle.
Fiz returns to Underworld. She hits the roof when Alina babysits the girls without her knowledge. Hope tries to cause rows between Fiz and Alina, to get back at her for splitting up her parents. Fiz and Tyrone almost end up going to court for formal consent orders, alarming Evelyn as they edge closer to a complete breakdown of civility between them after Fiz reports Tyrone on suspicion of drink driving. Evelyn persuades Fiz to take a softer line. Alina starts to change Tyrone, reluctantly making him adopt a younger lifestyle.
Bernie and Dev sleep together when a joke to make Aadi think they are an item goes too far. Despite his remorse, Dev continues to have sex with her. Mary overhears Dev bad-mouthing Bernie, and outraged on her behalf, Mary informs her. Dev gets his drink poured over him for his troubles. He has to give Bernie a pay rise to recompense her.
Sean is appalled when he discovers that Daisy has got Carol selling Double Glammy products. She interrupts a seminar he runs for further recruits, begging him for money she owes on her rent as she can't shift her gear. Daisy refuses to let her cancel her contract and Carol deliberately overdoses. Ashamed of his part in events, Sean gives all the details of the pyramid scam to Daniel who writes an exposing article, essentially shutting it down.
Aled is approved for a cochlear implant, but Gemma initially refuses, afraid of the risks of the operation. Freda is asked by Chesney to give her input, but she says they should only do research to make an informed choice. Work makes Chesney miss a sign-language lesson and Gemma reacts badly, spending the day out when she forgets that it's Father's Day and feels guilty as a result afterwards. After talking to Bernie, she agrees to the implant.
Summer begins to do badly at school and knocks back energy drinks. After seeing Dr Gaddas and passing out twice, she is rushed to hospital where she is diagnosed with Type 1 Diabetes. Todd moves in with Billy who tries to help a reluctant Summer to come to terms with her daily insulin injections.
Nina turns to drink, stealing booze from the corner shop and ending up sleeping the night in the Victoria Street ginnel. After quitting her Underworld job, she runs across Corey beginning negotiations with Matt, a lucrative football sports agent. She deliberately ruins things by telling Matt about the charge hanging over the young player. The furious lad follows her back home and tries to attack her, being swiftly rearrested for breaking his bail conditions. Nina decides she wants a boring, normal life again.
Curtis shows an interest in Emma, but she makes the mistake of taking dating advice from Tracy and plays hard to get. Steve intervenes when Curtis asks Steve if he's upset his daughter and brings the two youngsters together.
Nick, Leanne and Simon return for Harvey's trial. Harvey gets Rhys, another of his gang, to fire warning shots at Nick's car when he is with Sam, but it only has the effect of steeling Leanne's resolve. Sharon tries to prevent the shooting and her nephew arranges for her to be beaten up as a punishment. She crawls back to Rita for help who turns her in to the police. Sharon turns Queen's evidence against her nephew who is found guilty and jailed. Sharon makes plans to take over his empire but needs money to start. Rita refuses her request for cash, and she once more leaves the street.
Tired of the danger that Sam is being exposed to, Natasha refuses to let Nick see his son. David pressures Gail to let Nick see Sam when she is home-schooling him and a subsequent row between Nick and David triggers her having a heart attack. Tired of the stress, she resolves to go back to

Thailand

and enjoy life.
Aadi takes a fancy to Summer though the feeling is not reciprocated.
Johnny puts the Rovers up for sale and Daisy persuades Jenny that they ought to purchase it as partners. Daisy's income stream from Double Glammy is cut off as a result of Daniel's article but she doesn't tell Jenny. Out of spite, she effectively also sacks Sean behind her stepmother's back for exposing the scam and the other staff down tools in protest. A furious Jenny sorts matters out but cuts Daisy out of the partnership, deciding to buy the pub on her own. Johnny moves into his new place on Mawdsley Street, he and Jenny parting on good terms.
News reaches Tyrone that Kirsty Soames has died. Remembering his past torments, a sympathetic Fiz helps him deal with her estate. Alina realises she's pregnant and is upset that Tyrone and Fiz seem to be closer again. She finds out from Sally about Kirsty's history and Tyrone looks forward to being a father, but he tries to put off telling Fiz the news.
James is promoted to Weatherfield County FC's coveted No.9 shirt when Tommy Orpington retires. Danny Tomlinson makes his reacquaintance but will only stay with him if they can live an open life. Social media rumours once more abound about James's sexuality and the matter dominates a press conference organised by the club. Supported by his family, James comes out publicly and declares his love for Danny.
Jamila House is repossessed by the bank to help pay off Yasmeen's debts. Alya is upset about the loss and cracks start to appear in her and Ryan's relationship. Daisy tries to cheer him up and encourages him to take up his DJ work again.
July
Fiz discovers that Alina is pregnant and feels used.
Danny cancels a move to France to be with James, getting a job at the bistro.
Daisy comes up with the idea of a mobile pub and DJ service, run from the Rovers, against opposition from Alya who starts to fear that Daisy has set her sights on Ryan. When a gig is cancelled, Daisy gets him drunk and he spends the night in her bed, though he doesn't sleep with her. Daisy spitefully makes sure Alya finds out, hinting that more happened than was the case, and she finishes with Ryan. He moves into the Rovers where Jenny is furious with her stepdaughter for her behaviour. Ryan lands a DJ gig in

Val d'Isère

which Daisy is keen to join him on.
Nick offers to let Sarah buy him out of the factory and Adam raises the money, but Carla beats her to it and takes back controlling ownership of the business.
Peter is discharged from hospital.
Izzy produces sub-standard work from home. Carla insists she returns to the factory, or she's sacked. Concerned neighbour Fergus Dunford tells Sarah that Izzy has had a difficult time in isolation, including a bad fall the previous year which she still hasn't recovered from. After Izzy resigns, Carla relents and gives her easy work to do, getting the other reluctant staff to make up the shortfall but keeping the charitable move from her so that her pride isn't hurt.
David and Nick try to persuade Gail to change her mind about the move, and Sam is upset to hear about her departure. After persuading Natasha to let Nick be a part of Sam's life, Gail departs for Thailand. Nick and Leanne are delighted when Natasha lets Sam stay for several days though Nick panics when he thinks his son has gone missing and Sam makes him realise that he has to be more relaxed with him.
Paul gets a reluctant Summer to change her mind about insulin injections. Todd proposes to Billy who accepts. Will returns, blackmailing Todd for £5,000, or he will tell Billy about their previous actions. The boy inveigles himself into Summer and Billy's lives who both forgive him for the previous year's break-in. When other methods fail, Todd steals an expensive heat pump from the

builder's yard

that Billy bought with church funds for a halfway house. Paul is initially blamed for the theft. With no insurance covering the heat pump, Billy resigns as archdeacon for messing up the project. Guilt-ridden, Todd takes back the resignation and gets a wage advance from George to pay for the heat pump getting an extra £1,000 for his own uses. Receiving his cash, Will records a conversation between him and Todd about their actions in splitting up Billy and Paul.
Eileen refuses to let a hard-up Sean move back into No.11. She discovers that Jason has lost all his money in an online scam. George offers to persuade Eileen to relent with Sean, if he can help George pursue Eileen romantically. Eileen is furious when she discovers the collaboration and George falls down when he angrily confronts him, breaking his wrist. She has to help out at the undertakers as a result.
Fiz joins an online dating site where she agrees to meet Chris Golding who turns out to be a reporter wanting to write a story for the Gazette about women dumped for younger girls. After some persuasion, Fiz agrees provided a pseudonym is used to hide her identity, but everyone easily recognises who the piece is about, angering Tyrone and Alina. Daniel is asked to write up their version of events, but he refuses. Kevin persuades Tyrone not to write up his own story as everyone's sympathy is with Fiz.
Fiz meets divorcee Phill Whittaker and starts to date him. Tyrone is jealous and starts to stalk the pair. Alina is furious with him. Phill tries to be friendly but a drunk Tyrone tries to punch him. Alina demands he gets over his ex or else they are finished. Fiz finishes with Phill when she realises that she needs to concentrate on her daughters.
Steve is £4,000 short of his £100,000 target for Oliver's fund and Curtis suggests a nude calendar of the local men. They prove reluctant and Curtis and Emma have to use guile and flattery to persuade them. Brian takes photos but the shot of Dev includes a badly placed kiwi fruit which could be mistaken for something else. He demands the calendar be changed but it has already gone to print.
Emma tries to take things further with Curtis but though he initially proves reluctant, they eventually spend the night together. Debbie thinks he is seeing a lady called Danielle behind Emma's back and Steve confronts him, only to discover that Danielle is a from a terminal illness support group as Curtis has a heart condition which could kill him at any moment. Not wanting to burden Emma, he tries to finish with her, but she discovers the truth. Curtis resolves to leave the area, but Emma persuades him to stay, offering him her full support.
Grace, bored with motherhood, falls back in love with Michael. She sets up an online business, successfully selling Michael's design for baby-grows but although they sleep together, he is reluctant to commit to her any further.
Laura returns, broke and out of work. She is taken on as a cleaner at Underworld. When she hears about Fiz's piece in the Gazette, she offers to sell her daughter's story to Chris and visits an unwitting Kelly to get information from her about the murder. Daniel advises Chris to steer clear of Laura and alerts Imran and Toyah to what is going on. They inform Kelly who has her mother arrested for child cruelty.
James receives £30,000 from a gay magazine for an interview and he and Michael test drive an expensive car. They are stopped by PC Brody for what they suspect are racially profiled reasons and, in the altercation, James falls and hurts his knee, requiring an operation. When passers-by post a video of the incident, racist comments prompt James into making a formal complaint about Brody's actions. Craig, who witnessed the end of incident, finds himself caught between friends and a colleague and produces a report which leans towards Brody's side of the story.
Although initially happy at the baby news, Hope grows more and more angry at being pushed out of the picture. Everyone misses the signs as she turns against Alina and the baby and starts to show vengeful tendencies.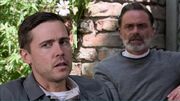 Will discovers that Todd kept back £1,000 for himself and gives the recording of their conversation to Paul who plays it an event to launch the calendar. Billy and Summer break off all contact with Todd who is arrested for the heat pump theft. Eileen disowns him and kicks him out of No.11. George gives him a chance to make amends, letting him keep his job. Summer neglects her insulin, feeling her life is hateful and collapses, being rescued by Todd and taken to hospital. He earns no forgiveness for his actions.
Freda sets up Gemma and Chesney with a sign-language teacher, Charlie, who tries and persuades an uncertain Gemma to agree to Aled's implant operation.
August
Finding out from a scan that the baby is a boy, Tyrone enthuses over having a son. Hope overhears and, thinking he never wanted girls, sneaks into his flat and tries to burn the baby's new cot. She ends up setting fire to the flat. Alina is asleep inside the bedroom and is rescued and taken to hospital where she miscarries the baby. Evelyn suspect Hope but Fiz refuses to believe her daughter could be responsible until she finds Alina's flat keys in the girl's toybox, and the police discover that an accelerant was used in the fire. At the same time, Alina reports Fiz as the possible arsonist. With Tyrone's connivance, she and Hope flee the street and go into hiding in a B&B in Manchester. He pretends to Evelyn that they're staying with Cilla Battersby-Brown and lies to Alina about Fiz's innocence. Alina's attention turns to her old people traffickers and the police find that Rachel Healy was recently released but are able to find an alibi for her. Tyrone tells all to Evelyn who makes him and Fiz face reality. She returns home and is arrested when she confesses to starting the fire herself to protect her daughter. Discovering the truth, Alina makes Tyrone tell the police everything, wanting Hope to get the help she needs with her aggressive condition. At a hearing, Hope is given a youth rehabilitation order with appropriate therapy to assist her. The trauma brings Fiz and Tyrone closer together and they eventually kiss, but he proposes to Alina almost by accident. Emma overhears them discussing the kiss and is alert for her friend's sake. Fiz is hurt when he bans Hope from playing with his children while she still presents a danger to them.
The police report that there was no evidence of excessive force used by PC Brody and refuse to take James's complaint further, even when he points out that racism was the root cause behind him being stopped. Despite his manager telling him to drop the matter, he decides to appeal and the police agree to reinvestigate.
Eileen accepts a date from George, but he takes a colleague out instead when he overhears her saying how his job repulses her. When they argue, Mary tries to reconcile them but the most they can agree on is just to be friends from now onwards.
Izzy grows suspicious that she's being used as a charity case and sends boxes of crumpled paper in instead of finished garments to see what reaction it produces. When she's thanked for them, she explodes in anger at Sarah and Carla. They apologise and learn from her how difficult it was for her during the lockdown.
Amy coaches Aadi in how to ask a girl out to help him with Summer which proves successful. Tracy mistakenly thinks her daughter is going out with him instead and she and Dev decide not to tell the over-protective Steve. When he does find out, and also makes the mistake of thinking Amy is having sex with Aadi, an argument ensues which Aadi and Summer walk into. Summer feels humiliated and finishes with Aadi.
Peter decides not to return to Street Cars but instead explore new avenues in life.
A residents' parking scheme is introduced in Inkerman Street and drivers start to leave their cars in Coronation Street. Shona Platt finds herself in dispute with Todd when he parks the hearse outside No.8. Moving their own car very early one morning, Shona thinks she hit someone in the darkness and panics. She and David decide not to inform the police as Shona still isn't licenced to drive. Todd is their victim and he dumps himself on them in a blackmail attempt, angering David. He tries to hide his car, but the police find it, conduct forensic checks on it and he is arrested for perverting the cause of justice. Sarah Barlow berates Todd for no longer being the nice boy she once fell in love with, and her words resonate. He gives a false statement to exonerate David, and prepares to leave the area. Abi makes Eileen stop him and his mother takes him back in. Todd receives community service for the heat pump theft and spends part of it helping a very reluctant Billy at a soup kitchen. Mary persuades him to keep him on. He does so with all the worst jobs allocated to him.
[[File:Episode 10400.jpg|thumb|right|180px|Abi hates the memorial to her son.
Getting stressed over the upcoming trial, Nina plans a memorial garden for Seb on a space next to the

builder's yard

donated by Ed. Asha offers to help collect funds for it and reports back she's amassed £400, hiding from Nina the fact that she sold her laptop for the majority of it. When Dev lets slip about it, Asha is forced to confess to Nina that she still has feelings for her, making the girl angry at her deception over something that means so much to her. Abi shows no enthusiasm for the project and almost no notices how much she hates the glamorisation of her son's death, particularly a large mural of her son painted by Nina. In the middle of the night, she trashes the site. Nina accuses Asha of the vandalism, but Abi confesses, giving reasons that Nina understands. Abi helps with the garden's restoration and Brian helps her compose a heartfelt victim impact statement for the trial.
Tired of her and Nick's life of leisure, Leanne suggests they put in an offer to buy the bistro off Debbie. She rejects a low offer, and the two parties play a cat and mouse game of changing offers in which Debbie involves an innocent Ronnie. They finally agree on a price and the two women enter into a business relationship which turns into mutual respect for each other's abilities. Debbie dines with Ronnie to apologise to him, and starts to see him, upsetting Jenny who has just been given Johnny's blessing to move on with her life and who had previously turned Ronnie down.
Ryan is uncomfortable as Daisy proclaims themselves as a couple and flaunts their relationship in front of Alya. His ski slot turns out to be a kids' daytime gig in a hamlet some miles away. Daisy in angrily disappointed and her attentions move to Daniel when she overhears that Denise has gifted him a £400,000 house. She flirts with him. Daniel falls for it and she and Ryan finish. Jenny feels sorry for Alya and annoyed with her stepdaughter's behaviour, tells her that Daisy exaggerated what occurred on the night that Ryan was drunk. Alya reveals all in front of Ryan and Daniel, who is thus warned off the toxic girl.
Sally isn't pleased to be given a parking ticket by Fergus who turns out to be a warden. She begins a campaign about the parking issue which Maria opposes until Liam suffers an asthma attack caused by traffic fumes. After being arrested for attacking the Underworld diesel van, Maria joins forces with Sally and becomes something of a zealot on local environmental matters.
Seeing how good Adam is with Bertie Osbourne, Sarah wants them to try for their own baby.
Laura is given a suspended sentence for child cruelty and Imran rejects her offer to be a character witness for her daughter. Gary anonymously posts £7,000 cash through the solicitor's door to help Imran pay for expert forensic testimony to help Kelly, but it is rejected at a pre-trial review. He is further disheartened when his ex-wife, Sabeen Habeeb, reveals herself as one of the barristers on Corey's large and expensive defence team. Jack Webster puts Corey's fair trial in jeopardy when he names him online as a defendant as the court has protected the defendant's identities. Toyah worries that Imran is becoming obsessed. Sabeen finds out that Nina has no memory of the attack and that Kelly is cracking under the pressure. Nina's memories start to return. Asha, Summer and Abi take her back to the scenes of the crime and her memory is fully restored: she was attacked by Eli Higginson and Jay Dowling while Corey was the one who assaulted Seb as Kelly tried to stop him. Hearing this, Simon passes it on to Imran on the eve of the trial.
Grace pushes Michael for a place of their own and to go into partnership with him in his baby-grow business. Ronnie advises him to be honest with her in telling her that he doesn't love her. Furious, she threatens to move to Hull taking Glory with her and then maliciously blackmails Ed and Aggie into giving her a rental house they have just invested in at no charge in order that they get access to their grandchild. Michael is unaware of the true terms of the transaction.
Todd is horrified to find Pat Phelan's ashes still stored at the funeral parlour. George admits he's never found the right moment to asks Eileen what she wanted to do with them.
September
Nina makes a revised statement which judge accepts in evidence. Both Nina and Asha have a hard time in the witness box under the defence team's cross-examination. Imran fails to break down Corey's evidence and the lad breaks down convincingly under questioning. Eli perjures himself by asserting that Kelly attacked Seb. Abi finds evidence that Eli's father, a former driver, has recently been employed by Stefan Brent and is now moving his circles. She passes on the evidence that he and his son have possibly been paid off but the police state that it's all above board. Kelly doesn't acquit herself well in court, and nor does Laura when she tries to give a character witness statement for her daughter and states that she could be violent. On the day of the verdict, Abi desperately tries to get Stefan to admit to buying witnesses off by locking him inside his office, but she is arrested. Corey is acquitted and Kelly receives a life sentence, with a minimum of fifteen years to be served.
Everyone is devastated by the verdict. Kelly attempts suicide and mental health counselling is organised for her Imran and Toyah. She starts to integrate herself into the

offenders' institution

but some of the other inmates find out who her father was. Victims of Rick themselves, they send her to Coventry.
Abi considers using drugs again to deaden her pain and grief. Kevin is unable to help her, and she leaves him, going to stay with a

cousin

in Doncaster.
Imran finds himself depressed by his failure. Sabeen moves in on him, reminded of why she once loved him. She gets him to spend part of the night at her house and then uses that to blackmail him into helping her with Harvey's appeal. Imran tells Toyah her spent the night in his office and about the case, but not who it is about. Toyah hears from Gary that he saw Imran in a Manchester bar on the night of the verdict.
Hope begins her therapy sessions where she moves Fiz and Tyrone when she says that people are always leaving her. Alina springs a trip to

Romania

in a couple of weeks for Tyrone to meet her family and then starts to change the plan to have them married out there without consulting Tyrone to any great degree. Hope has a difficult time returning to school and the other parents start to put pressure on the school to have Hope excluded through a WhatsApp group. Fiz takes up with Phill again when he hears about the group, once more invoking Tyrone's jealousy. Seeing them dating, he asks Fiz to take him back, realising that he's made a huge mistake. She refuses and Tyrone fears that she might move away with the girls. He uses this to get Alina to agree to postpone their Romanian trip, but she's stunned when she finds out that Hope has a history of starting fires, and the extent of the child's problems were kept from her. She confronts Tyrone about deceiving her all the time with lies and he admits he kissed Fiz. She leaves him and returns to Romania, possibly pregnant with his child again. Tyrone is made to look petty and foolish when he confronts Phill with supposed evidence that he's cheating on Fiz, only to discover that it was linked to a romantic surprise that he planned for her, and which is now ruined.
Todd spills the ashes when he tries to run off with them. Eileen catches him hoovering them up and he and George lie that they belong to a pensioner with no friends or family. Moved, Eileen offers to give the old lady a send-off herself. Feeling guilty, George confesses that they're Phelan's ashes. She tells Todd to move out and George tells her that he is the one responsible. She lets Todd stay and is very mollified when George follows her instructions and leaves Phelan's ashes in a dog poo bin on the Red Rec. The two of them once more take up their hesitant romance.
Curtis collapses at work but tests show nothing out of the ordinary. Emma is moved when she hears him talking to his support group about his condition and asks him to move in with her. He has a momentary lapse of control when he goes missing and gets drunk, depressed over not having a definite diagnosis.
Aadi is annoyed with Dev for not taking any interest in his relationship with Summer, so Dev organises a dinner party with them and Billy where he gets blind drunk and asks them questions about if they are having sex yet. The embarrassed youngsters beat a hasty retreat.
James is slow to return to full fitness and pushes the police to hurry up their investigation. Craig gives a revised statement backing up James's story.
[[File:Episode 10438.jpg|thumb|right|180px|The street says farewell to Norris Cole.]]
Norris Cole's friends are stunned to find he has died, suffering his stroke whilst trying to spy on Claudia Colby and prove she was having an affair with Charles Moore. Mary and Freda bicker over the funeral arrangements. George doesn't help matters by initially messing things up. Gail returns for the funeral which is run to Norris's instructions and contains typical veiled insults from him as well as opportunities to create discord, especially between Rita and a hurt Audrey when he reveals that Rita used to go to Claudia to have her hair coloured.
Daniel begins teaching at Weatherfield High where Max Turner enjoys giving him cheek. With him getting bad reports, David asks Daniel to give extra tuition to his son. Daniel refuses claiming it would favouritism but David later sees him helping Summer with her work to get a place at

Oxford University

and argues with him. Max lies to David about his homework and then steals Daniel's wallet. The two get into a tussle when Daniel tries to retrieve it. David reports Daniel to both the school and the police for assault but is forced to drop the matter when Max tries to use Daniel's debit card in the corner shop which is declined. Shona is concerned that David is blindly defending Max who is getting out of control.
Distracted during an especially fraught day at Speed Daal, Alya falls for a banking scam and the business's account is emptied. She contacts Zeedan Nazir who turns up suspiciously quickly. Soon afterwards he is beaten up by two men and Zeedan reveals that his attackers are his

wife

's family who are after him after he cheated on her. A disapproving Yasmeen accepts £50,000 to keep the business going provided he lives under her roof where she can keep an eye on him.
Aled's operation falls due. Freda, grieving for Norris, is upset when Bernie and Chesney say that it will put an end to sign language lessons and other interactions with deaf people. Fearing that they are taking to child away from his own culture, she breaks down and kidnaps the child, holding him in the community centre. Gemma persuades her to release him when she promises to keep the lessons going. The child misses his operation and Chesney refuses Freda any other interactions with his family after the police let her go.
Sharon Geary visits Kelly and lets slip that an anonymous person donated to her defence fund. She does nothing to disabuse the girl of her happy notion that her father is alive and paid the money. Gary argues with Sharon for giving Kelly false hope.
Grace moves into her house which she demands Ed makes changes to at his expense. Still not knowing of her blackmail, Michael agrees to pay half of the non-existent rent himself which Grace refuses to pass on to his parents. Danny witnesses part of an argument between Aggie and Grace that makes him think something untoward is going on. He informs James who gets the truth out of his parents about what Grace is up to. He gives them £15,000 so that they are not struggling with money due to Grace's demands.
Nina and Asha resume their friendship but on a platonic basis. Nina takes up a college course on fashion and textiles, trying to put the past behind her. Corey is promoted to County's first team.
Audrey feels old, unwanted and redundant. Her family hold a belated birthday meal at the bistro but Audrey attends in a sour mood, dislikes the gifts and walks out when Rita turns up. Trying to leave, she reverses her car into Rita's and Gail realises her mother needs glasses. Audrey refuses to agree, thinking her family are writing her off.
Debbie plans a House of Horrors night in the brewery building in the run up to Hallowe'en.
Who lives where
Coronation Street
Rosamund Street
Victoria Street
Victoria Court
Redbank Apartments
Unknown address - Adam Barlow. Sarah Barlow and Harry Platt (from January).
Unknown address - Sean Tully (from April until July).
Others
Awards and nominations
TV Choice Awards
National Television Awards
Best Serial Drama: Coronation Street (Winner)
Best Serial Drama Performance: Mollie Gallagher (Winner), Sally Carman (Nominee)
Best Newcomer: Jude Riordan (Winner)