2015 was Coronation Street's fifty-sixth year.
Main characters
Production
Two stunts and ITV60 live episode
Stuart Blackburn and Kieran Roberts stayed on as producer and executive producer for a third and tenth year respectively.
As in previous years, major storylines peaked in mid January and late May, with the latter airing as post-watershed episodes between the finals of ITV's Britain's Got Talent. Both of these involved stunt sequences. The first was a nighttime minibus crash on a country road, threatening the lives of the factory staff. No characters were killed but Sinead Tinker was temporarily paralysed.
The May storyline was a fire at the Victoria Court flats, started accidentally by Tracy Barlow. Tracy had gone there intending to harm Carla Connor but didn't go through with it. In the ensuing blaze, most of the complex's inhabitants including Amy Barlow were rescued, but Kal Nazir, the last to leave, was killed when a gas cannister exploded. Jimi Mistry had decided to leave after 18 months with the show, having never intended to stay for long [1]. The remaining Nazirs were kept on in the programme.
The fire had another casualty in Maddie Heath when the character crossed the police tape to get to Sophie Webster and was blown away by a secondary explosion from the builder's yard. Amy James-Kelly had joined at the same time as Jimi Mistry, and left to gain more acting experience outside of Coronation Street [2]. The Victoria Court complex itself withstood the fire and continued in the programme.
Coronation Street's third special live episode was broadcast on 23rd September to mark the 60th anniversary of the ITV network, the first time one had been made for an occasion other than the anniversary of the serial itself. The episode was announced by ITV's Director of Television, Peter Fincham, on 19th November 2014 at the Salford Media Festival and was broadcast live after two weeks of rehearsals. The episode involved a complicated fight scene and a sequence shot on location involving pyrotechnics, which was also done live with actors Bruno Langley and Terence Maynard having only nine minutes to get to the site in Trafford Park Road after taking part in a previous scene at MediaCity studios.
In the episode, Callum Logan's reign of terror against the Platts came to an end when the gangster was clubbed to death by Kylie as he had pinned Sarah down on the kitchen floor. Sean Ward, who played Callum, had to return especially for the live episode as the preceding instalments had been recorded some eight weeks earlier. Callum's body was buried by Kylie and David Platt in the Platts' garage which was being converted into a bedroom for Gail, dubbed the "grannex", remaining there until the next post-watershed week in May 2016.
Craig Charles and Hayley Tamaddon also shot their last scenes as Lloyd Mullaney and Andrea Beckett in the live episode, as their exit in a later episode was already in the can. Charles had quit Coronation Street after ten years to revive sitcom Red Dwarf for the TV channel Dave [3]. Charles had previously fitted his Red Dwarf filming commitments around Coronation Street, but this time he had no plans to return. Lloyd's girlfriend Andrea Beckett was written out with him as the couple moved to Jersey, overriding Hayley Tamaddon's own wishes [4]. The reason for Lloyd and Andrea's appearance after their send-off in the live episode was that Simon Gregson was scheduled to begin a period of absence just before the live recording and writers wanted a goodbye scene between Lloyd and Steve McDonald, which was added to Episode 8742. Steve was absent from the programme from November until April 2016.
Two days after the live broadcast, ITV announced that Stuart Blackburn would be departing as producer in 2016 and that his successor would be Kate Oates, a former assistant producer on Coronation Street now running Emmerdale [5]. This continued a pattern of Emmerdale producers transferring to Coronation Street, which began with Blackburn and continued in 2018 with Iain MacLeod.
Family ties
Veteran cast member Anne Kirkbride became critically ill after suffering a stroke on 18th January. Her character Deirdre Barlow had last appeared on-screen in October 2014 as Kirkbride had taken a leave of absence after being diagnosed with breast cancer. The much-loved actress passed away a day later on 19th January, aged 60 [6].
Deirdre had already been written out temporarily, when she left to stay with Bev Unwin in the Peak District. After an appropriate amount of time had passed, the character was killed off via an aneurysm without ever returning to Weatherfield. Susie Blake reprised the role of Bev after nine years to deliver the sad news to the Barlows, while Chris Gascoyne made a short return as Peter having left the cast the year before. A third returnee was Robert Preston, Tracy Barlow's ex-husband who came to pay his respects and ultimately reconciled with Tracy. Recast with Tristan Gemmill in the part, this was the first time Robert had been a regular fixture in the show.
Cast signings in 2015 were largely built around shoring up Coronation Street's core families, either with new or returning characters. Sarah and Bethany Platt were back from Milan after a seven-year absence, which along with Gail marrying Michael Rodwell and the ongoing Callum Logan storyline made the year heavily Platt-centric. Tina O'Brien remained in the role of Sarah, while Lucy Fallon was cast as 14-year-old Bethany. A minor controversy occurred when the original choice of actress, Katie Redford, was fired after bosses learned that she had lied about her age in order to get the part [7].
Sally Ann Matthews returned as Jenny Bradley in February, having last played the part in 1993. The gap was a record for a Coronation Street actress in the same role at the time. This was a short comeback, lasting four months, for a storyline involving Kevin Webster and a tragedy in Jenny's past, later revealed to be the accidental drowning of her four-year-old son Tom. Jenny's return was received positively, though the programme was criticised over a line of dialogue by Kevin in Episode 8658 where the mechanic appeared to forget his late son Jake. The continuity error sparked so many comments online that Stuart Blackburn issued a statement apologising for the mistake [8].
The depleted Connors became a central family again with the creation of Aidan and Kate Connor - distant cousins of Michelle - and their father Johnny. Aidan appeared first when he used Johnny's money to buy 40% of a flagging Underworld, his sister and father following on two months later. The new Connors were created in anticipation of Alison King's sabbatical from the programme in 2016, which would leave the factory without a manager [9]. Aidan was played by former X Factor winner Shayne Ward, who had since moved into acting. Richard Hawley and Faye Brookes were cast as Johnny and Kate respectively, while Rhea Bailey played Kate's fiancée Caz Hammond. By the year's end, Johnny had been revealed as Carla's father by a returning Rob Donovan, as the murderer took revenge on Carla and Tracy from prison.
While some families were given a boost, another was whittled down. Katy Armstrong moved to Portugal with Joseph in March, almost a year after the announcement that the character was being written out against actress Georgia May Foote's wishes [10]. Although a reason for Katy's axing wasn't given, Marc Anwar, who played Sharif Nazir, stated in 2018 that Foote was fired for refusing to do a storyline where Katy converted to Islam, a story which the actress strenuously denied [11]. Owen Armstrong left the Street a month after his daughter at the choice of actor Ian Puleston-Davies, who had been with the programme for five years. Izzy Armstrong and son Jake remained, but appeared less.
Cast and production roundup
Katy Cavanagh quit after seven years as Julie Carp in order to pursue other projects [12]. Her July exit involved the return of Brian Packham as Julie joined her ex-boyfriend on a round-the-world trip. The same reason was given for Terence Maynard's decision to depart the programme in November [13].
Newcomers included Cathy Matthews, a compulsive hoarder who was introduced as a possible love interest for Roy Cropper - though Roy ultimately chose not to marry her. Cathy's nephew Alex Warner also became a regular when he gained employment at Roy's Rolls. Alex was played by Liam Bairstow, who was born with Down Syndrome and was discovered when the producers of Coronation Street ran a workshop for actors with disabilities named "Breaking Through".
Paula Lane and Jennie McAlpine returned from maternity leave in the spring, while Samia Ghadie began hers in the summer with Maria Connor going to Cyprus to look after her mother Dot. During the latter two absences, Fiz Stape and Maria Connor's children Hope Stape and Liam Connor were also off-screen, as was Ruby Dobbs. Catherine Tyldesley was another maternity leaver, resulting in Eva Price being absent from February to September. Meanwhile, Dolly-Rose Campbell made further guest appearances as Gemma Winter ahead of her regular role in 2016, and lastly Dev Alahan was absent between February and June as actor Jimmi Harkishin was on extended leave.
In a reference to real-life events, the cigarette displays in The Kabin and Corner Shop were shown being put behind screens in line with a change in the law, specifically The Health Act 2009, which came into effect for small retailers on 6th April, the date Episode 8611 was broadcast.
In terms of spin-off material, the shorts released online as part of the What Would Kirk Do? mini-series concluded in January when Kirk and Beth Sutherland's wedding took place within the main show. A further short was produced for ITV's annual Text Santa fundraising evening. Inspired by the Back to the Future film trilogy, the 13-minute episode was a sketch in which Tyrone Dobbs and Kirk Sutherland travel through Coronation Street history in a DeLorean time machine in an effort to get back to Tyrone's in time for dinner. Sir Richard Branson guest-starred as the car's owner while Sally Dynevor, Joe Duttine, Debbie Rush and Les Dennis played Annie Walker, Albert Tatlock, Elsie Tanner and Mavis Wilton in scenes set in the street's past. No further spin-offs of this nature have been produced to date.
Viewing figures
From the low point of 2014, ratings took another hit, falling 700k to an average of 6.58 million viewers. This is Coronation Streets worst-performing year to date, partly because ITV began amalgamating its main channel figures with those of ITV+1 and ITV HD in May 2016.
For the second year in a row, every month fell compared with the previous year, with the biggest drops taking place in the winter and autumn months. Episode 8557 on 19th January, featuring the minibus crash, was the most-watched episode of the year with 8.24 million viewers. 19th January was also the date of Anne Kirkbride's death. Three weeks later, the programme attracted its lowest audience ever with Episode 8581, watched by 5.17 million viewers. This was broadcast opposite EastEnders: Backstage Live on BBC One, a special programme following the transmission of the soap's thirtieth anniversary live episode. Coronation Street's live episode in September garnered an audience of 7.48 million viewers.
Meanwhile, the programme's chart performance reached its lowest level in decades as no episodes reached top position, the first time this had occurred since 1988.
Episodes
#
Ep.
No.
Date
Part
Writer
Director
Viewing
Figures

Chart
Position
1
8545
Friday 2nd January
1
Damon Rochefort
Michael Lacey
7,320,000
11
2
8546
Friday 2nd January
2
Cardy O'Donnell
Michael Lacey
7,300,000
12
3
8547
Monday 5th January
1
Simon Crowther
Nickie Lister
7,400,000
10
4
8548
Monday 5th January
2
Martin Allen
Nickie Lister
6,510,000
18
5
8549
Wednesday 7th January
Ellen Taylor
Nickie Lister
7,060,000
15
6
8550
Friday 9th January
1
Jonathan Harvey
Nickie Lister
7,440,000
9
7
8551
Friday 9th January
2
Perrie Balthazar
Nickie Lister
7,020,000
16
8
8552
Monday 12th January
1
Chris Fewtrell
Duncan Foster
7,360,000
14
9
8553
Monday 12th January
2
Chris Fewtrell
Duncan Foster
7,220,000
15
10
8554
Wednesday 14th January
Julie Jones
Duncan Foster
7,370,000
13
11
8555
Friday 16th January
1
Debbie Oates
Duncan Foster
7,510,000
12
12
8556
Friday 16th January
2
Debbie Oates
Duncan Foster
7,070,000
17
13
8557
Monday 19th January
1
Jan McVerry
John Anderson
8,240,000
8
14
8558
Monday 19th January
2
Joe Turner
John Anderson
8,200,000
9
15
8559
Wednesday 21st January
Joe Turner
John Anderson
7,770,000
12
16
8560
Friday 23rd January
1
Simon Crowther
John Anderson
7,860,000
11
17
8561
Friday 23rd January
2
Mark Wadlow
John Anderson
7,210,000
16
18
8562
Monday 26th January
1
Jonathan Harvey
Lee Salisbury
7,780,000
10
19
8563
Monday 26th January
2
Cardy O'Donnell
Lee Salisbury
7,730,000
11
20
8564
Wednesday 28th January
Damon Rochefort
Lee Salisbury
7,370,000
14
21
8565
Friday 30th January
1
John Kerr
Lee Salisbury
7,320,000
15
22
8566
Friday 30th January
2
Susan Oudot
Lee Salisbury
7,200,000
16
23
8567
Monday 2nd February
1
Joe Turner
Abe Juckes
7,580,000
10
24
8568
Monday 2nd February
2
Mark Wadlow
Abe Juckes
6,770,000
14
25
8569
Wednesday 4th February
Chris Fewtrell
Judith Dine
7,290,000
12
26
8570
Friday 6th February
1
John Kerr
Judith Dine
6,810,000
13
27
8571
Friday 6th February
2
Martin Allen
Judith Dine
5,770,000
24
28
8572
Monday 9th February
1
Perrie Balthazar
Menhaj Huda
7,500,000
10
29
8573
Monday 9th February
2
Susan Oudot
Menhaj Huda
6,950,000
13
30
8574
Wednesday 11th February
Mark Burt
Menhaj Huda
7,470,000
11
31
8575
Friday 13th February
1
Julie Jones
Menhaj Huda
6,940,000
14
32
8576
Friday 13th February
2
Julie Jones
Menhaj Huda
6,390,000
15
33
8577
Monday 16th February
1
Damon Rochefort
Diana Patrick
7,080,000
13
34
8578
Monday 16th February
2
Ellen Taylor
Diana Patrick
6,660,000
16
35
8579
Wednesday 18th February
Jonathan Harvey
Diana Patrick
7,240,000
11
36
8580
Friday 20th February
1
Jayne Hollinson
Diana Patrick
7,090,000
12
37
8581
Friday 20th February
2
Ben Tagoe
Diana Patrick
5,170,000
30
38
8582
Monday 23rd February
1
Jonathan Harvey
Tim Finn
7,530,000
8
39
8583
Monday 23rd February
2
Ellen Taylor
Tim Finn
7,260,000
10
40
8584
Wednesday 25th February
Mark Wadlow
Tim Finn
7,260,000
11
41
8585
Friday 27th February
1
Simon Crowther
Tim Finn
7,080,000
13
42
8586
Friday 27th February
2
Simon Crowther
Tim Finn
6,710,000
14
43
8587
Monday 2nd March
1
Julie Jones
Duncan Foster
7,576,000
7
44
8588
Monday 2nd March
2
Debbie Oates
Duncan Foster
7,290,000
9
45
8589
Wednesday 4th March
Ben Tagoe
Duncan Foster
6,831,000
10
46
8590
Friday 6th March
1
Jayne Hollinson
Duncan Foster
6,651,000
13
47
8591
Friday 6th March
2
Damon Rochefort
Duncan Foster
6,400,000
15
48
8592
Monday 9th March
1
Chris Fewtrell
Alan Grint
6,962,000
8
49
8593
Monday 9th March
2
Susan Oudot
Alan Grint
6,162,000
13
50
8594
Wednesday 11th March
Martin Allen
Alan Grint
6,958,000
9
51
8595
Friday 13th March
1
Perrie Balthazar
Alan Grint
6,685,000
10
52
8596
Friday 13th March
2
Jan McVerry
Alan Grint
6,039,000
15
53
8597
Monday 16th March
1
Joe Turner
Jo Johnson
7,166,000
4
54
8598
Monday 16th March
2
Susan Oudot
Jo Johnson
6,431,000
12
55
8599
Wednesday 18th March
Mark Burt
Jo Johnson
6,943,000
6
56
8600
Friday 20th March
1
John Kerr
Jo Johnson
6,551,000
10
57
8601
Friday 20th March
2
Jan McVerry
Jo Johnson
5,764,000
16
58
8602
Monday 23rd March
1
Chris Fewtrell
Matt Hilton
7,170,000
6
59
8603
Monday 23rd March
2
Chris Fewtrell
Matt Hilton
7,039,000
7
60
8604
Wednesday 25th March
Mark Wadlow
John Anderson
7,012,000
8
61
8605
Sunday 29th March
Damon Rochefort
John Anderson
6,030,000
11
62
8606
Monday 30th March
1
Simon Crowther
Judith Dine
7,193,000
3
63
8607
Monday 30th March
2
Ellen Taylor
Judith Dine
6,750,000
7
64
8608
Wednesday 1st April
Martin Allen
Judith Dine
6,850,000
6
65
8609
Friday 3rd April
1
Jonathan Harvey
Judith Dine
6,670,000
9
66
8610
Friday 3rd April
2
Julie Jones
Judith Dine
6,740,000
8
67
8611
Monday 6th April
1
Julie Jones
Diana Patrick
6,820,000
8
68
8612
Monday 6th April
2
Jonathan Harvey
Diana Patrick
6,938,000
5
69
8613
Wednesday 8th April
Mark Wadlow
Diana Patrick
6,830,000
7
70
8614
Friday 10th April
1
Jayne Hollinson
Diana Patrick
6,430,000
10
71
8615
Friday 10th April
2
Ellen Taylor
Diana Patrick
5,990,000
11
72
8616
Monday 13th April
1
Debbie Oates
Dominic Keavey
7,230,000
3
73
8617
Monday 13th April
2
Perrie Balthazar
Dominic Keavey
6,820,000
7
74
8618
Wednesday 15th April
Martin Allen
Dominic Keavey
6,450,000
8
75
8619
Friday 17th April
1
Simon Crowther
Dominic Keavey
6,410,000
9
76
8620
Friday 17th April
2
Chris Fewtrell
Dominic Keavey
5,890,000
12
77
8621
Monday 20th April
1
Joe Turner
Brett Fallis
6,550,000
8
78
8622
Monday 20th April
2
John Kerr
Brett Fallis
6,450,000
10
79
8623
Wednesday 22nd April
Mark Burt
Brett Fallis
6,300,000
12
80
8624
Friday 24th April
1
Damon Rochefort
Brett Fallis
6,380,000
11
81
8625
Friday 24th April
2
Ben Tagoe
Brett Fallis
5,700,000
18
82
8626
Monday 27th April
1
Julie Jones
Tony Prescott
6,890,000
6
83
8627
Monday 27th April
2
Ben Tagoe
Tony Prescott
6,954,000
4
84
8628
Wednesday 29th April
Susan Oudot
Tony Prescott
6,340,000
10
85
8629
Friday 1st May
1
Damon Rochefort
Tony Prescott
6,210,000
11
86
8630
Friday 1st May
2
Jayne Hollinson
Tony Prescott
5,610,000
12
87
8631
Monday 4th May
1
Martin Allen
Audrey Cooke
6,590,000
8
88
8632
Monday 4th May
2
Perrie Balthazar
Audrey Cooke
6,480,000
9
89
8633
Wednesday 6th May
Jan McVerry
Audrey Cooke
6,220,000
11
90
8634
Friday 8th May
1
Chris Fewtrell
Audrey Cooke
6,620,000
7
91
8635
Friday 8th May
2
Chris Fewtrell
Audrey Cooke
6,210,000
12
92
8636
Monday 11th May
1
Simon Crowther
Alan Grint
6,880,000
6
93
8637
Monday 11th May
2
Simon Crowther
Alan Grint
6,810,000
7
94
8638
Wednesday 13th May
Mark Wadlow
Alan Grint
6,140,000
11
95
8639
Friday 15th May
1
Jonathan Harvey
Alan Grint
6,340,000
9
96
8640
Friday 15th May
2
Jonathan Harvey
Alan Grint
6,050,000
12
97
8641
Monday 18th May
1
Joe Turner
John Anderson
6,825,000
5
98
8642
Monday 18th May
2
Joe Turner
John Anderson
6,610,000
7
99
8643
Wednesday 20th May
John Kerr
John Anderson
6,270,000
10
100
8644
Friday 22nd May
1
Debbie Oates
John Anderson
6,430,000
9
101
8645
Friday 22nd May
2
Debbie Oates
John Anderson
6,450,000
8
102
8646
Monday 25th May
Julie Jones
David Kester
7,480,000
10
103
8647
Tuesday 26th May
Chris Fewtrell
David Kester
7,630,000
7
104
8648
Wednesday 27th May
Joe Turner
David Kester
8,010,000
4
105
8649
Thursday 28th May
Ellen Taylor
David Kester
8,152,000
2
106
8650
Friday 29th May
Susan Oudot
David Kester
7,832,000
5
107
8651
Monday 1st June
1
Simon Crowther
Kay Patrick
7,413,000
3
108
8652
Monday 1st June
2
Mark Burt
Kay Patrick
7,440,000
2
109
8653
Wednesday 3rd June
Martin Allen
Kay Patrick
6,410,000
7
110
8654
Friday 5th June
1
Damon Rochefort
Kay Patrick
5,970,000
9
111
8655
Friday 5th June
2
Jan McVerry
Kay Patrick
6,060,000
8
112
8656
Monday 8th June
1
Jonathan Harvey
Tim Dowd
6,786,000
4
113
8657
Monday 8th June
2
John Kerr
Tim Dowd
7,125,000
2
114
8658
Wednesday 10th June
Mark Wadlow
Tim Dowd
6,320,000
7
115
8659
Friday 12th June
1
Perrie Balthazar
Tim Dowd
6,160,000
10
116
8660
Friday 12th June
2
Carmel Morgan
Tim Dowd
6,190,000
9
117
8661
Monday 15th June
1
Julie Jones
Brett Fallis
6,815,000
3
118
8662
Monday 15th June
2
Jonathan Harvey
Brett Fallis
6,642,000
4
119
8663
Wednesday 17th June
Martin Allen
Brett Fallis
6,190,000
9
120
8664
Friday 19th June
1
Jayne Hollinson
Brett Fallis
5,850,000
10
121
8665
Friday 19th June
2
Jan McVerry
Brett Fallis
5,560,000
11
122
8666
Monday 22nd June
1
Damon Rochefort
Audrey Cooke
6,758,000
4
123
8667
Monday 22nd June
2
Ben Tagoe
Audrey Cooke
6,690,000
6
124
8668
Wednesday 24th June
John Kerr
Audrey Cooke
6,120,000
10
125
8669
Friday 26th June
1
Joe Turner
Audrey Cooke
6,180,000
9
126
8670
Friday 26th June
2
Susan Oudot
Audrey Cooke
6,030,000
11
127
8671
Monday 29th June
1
Simon Crowther
Durno Johnston
6,361,000
4
128
8672
Monday 29th June
2
Chris Fewtrell
Durno Johnston
6,272,000
5
129
8673
Wednesday 1st July
Mark Wadlow
Durno Johnston
5,900,000
8
130
8674
Friday 3rd July
1
Debbie Oates
Durno Johnston
5,760,000
10
131
8675
Friday 3rd July
2
Mark Burt
Durno Johnston
5,630,000
11
132
8676
Monday 6th July
1
Simon Crowther
Jo Johnson
6,330,000
9
133
8677
Monday 6th July
2
Simon Crowther
Jo Johnson
6,360,000
8
134
8678
Wednesday 8th July
Jonathan Harvey
Jo Johnson
6,410,000
6
135
8679
Thursday 9th July
Martin Allen
Jo Johnson
5,890,000
12
136
8680
Friday 10th July
1
Jan McVerry
Jo Johnson
5,950,000
11
137
8681
Friday 10th July
2
Mark Wadlow
Joe Turner
Jo Johnson
5,740,000
13
138
8682
Monday 13th July
1
Damon Rochefort
Tony Prescott
7,173,000
3
139
8683
Monday 13th July
2
Damon Rochefort
Tony Prescott
7,080,000
4
140
8684
Wednesday 15th July
Chris Fewtrell
Tony Prescott
6,150,000
7
141
8685
Thursday 16th July
Chris Fewtrell
Tony Prescott
5,660,000
10
142
8686
Friday 17th July
1
Ellen Taylor
Tony Prescott
6,130,000
8
143
8687
Friday 17th July
2
John Kerr
Tony Prescott
5,840,000
9
144
8688
Monday 20th July
1
Julie Jones
Menhaj Huda
6,750,000
6
145
8689
Monday 20th July
2
Julie Jones
Menhaj Huda
7,116,000
3
146
8690
Wednesday 22nd July
Susan Oudot
Menhaj Huda
6,370,000
9
147
8691
Thursday 23rd July
Mark Burt
Menhaj Huda
5,970,000
13
148
8692
Friday 24th July
1
Jayne Hollinson
Menhaj Huda
6,420,000
8
149
8693
Friday 24th July
2
Ben Tagoe
Menhaj Huda
6,100,000
12
150
8694
Monday 27th July
1
Simon Crowther
David Kester
6,797,000
3
151
8695
Monday 27th July
2
Simon Crowther
David Kester
6,570,000
6
152
8696
Wednesday 29th July
Chris Fewtrell
David Kester
6,430,000
7
153
8697
Friday 31st July
1
Susan Oudot
David Kester
6,360,000
8
154
8698
Friday 31st July
2
Susan Oudot
David Kester
6,170,000
10
155
8699
Monday 3rd August
1
Julie Jones
Tim Dowd
6,880,000
4
156
8700
Monday 3rd August
2
Julie Jones
Tim Dowd
7,044,000
3
157
8701
Wednesday 5th August
John Kerr
Tim Dowd
6,817,000
5
158
8702
Friday 7th August
1
Jonathan Harvey
Abe Juckes
6,420,000
10
159
8703
Friday 7th August
2
Jonathan Harvey
Abe Juckes
6,370,000
11
160
8704
Monday 10th August
1
Damon Rochefort
Tim Finn
7,079,000
2
161
8705
Monday 10th August
2
Damon Rochefort
Tim Finn
6,960,000
5
162
8706
Wednesday 12th August
Mark Wadlow
Tim Finn
6,080,000
12
163
8707
Friday 14th August
1
Ellen Taylor
Tim Finn
6,560,000
8
164
8708
Friday 14th August
2
Debbie Oates
Tim Finn
6,180,000
11
165
8709
Monday 17th August
1
Joe Turner
Peter Rose
6,933,000
5
166
8710
Monday 17th August
2
Joe Turner
Peter Rose
6,770,000
7
167
8711
Wednesday 19th August
Ben Tagoe
Peter Rose
6,790,000
6
168
8712
Thursday 20th August
Martin Allen
Peter Rose
6,420,000
12
169
8713
Friday 21st August
1
Jan McVerry
Peter Rose
6,430,000
11
170
8714
Friday 21st August
2
Mark Burt
Peter Rose
6,460,000
10
171
8715
Monday 24th August
1
Julie Jones
Michael Lacey
6,629,000
5
172
8716
Monday 24th August
2
Julie Jones
Michael Lacey
6,540,000
7
173
8717
Wednesday 26th August
Simon Crowther
Michael Lacey
6,620,000
6
174
8718
Thursday 27th August
Ben Tagoe
Michael Lacey
6,180,000
10
175
8719
Friday 28th August
1
Chris Fewtrell
Michael Lacey
6,280,000
8
176
8720
Friday 28th August
2
Chris Fewtrell
Michael Lacey
6,180,000
9
177
8721
Monday 31st August
1
Susan Oudot
Ian Bevitt
6,620,000
7
178
8722
Monday 31st August
2
Susan Oudot
Ian Bevitt
6,687,000
5
179
8723
Wednesday 2nd September
Jonathan Harvey
Ian Bevitt
6,590,000
8
180
8724
Thursday 3rd September
Jonathan Harvey
Ian Bevitt
5,960,000
13
181
8725
Friday 4th September
1
Jayne Hollinson
Ian Bevitt
6,090,000
12
182
8726
Friday 4th September
2
Mark Wadlow
Ian Bevitt
6,100,000
11
183
8727
Monday 7th September
1
Debbie Oates
Durno Johnston
6,530,000
11
184
8728
Monday 7th September
2
Jan McVerry
Durno Johnston
6,710,000
9
185
8729
Wednesday 9th September
Damon Rochefort
Durno Johnston
6,520,000
12
186
8730
Thursday 10th September
Perrie Balthazar
Durno Johnston
6,180,000
14
187
8731
Friday 11th September
1
Joe Turner
Durno Johnston
6,550,000
10
188
8732
Friday 11th September
2
Joe Turner
Durno Johnston
6,360,000
13
189
8733
Sunday 13th September
Ellen Taylor
Nickie Lister
5,690,000
17
190
8734
Monday 14th September
1
Jan McVerry
Nickie Lister
6,937,000
5
191
8735
Monday 14th September
2
Martin Allen
Nickie Lister
6,820,000
7
192
8736
Wednesday 16th September
John Kerr
Nickie Lister
6,360,000
11
193
8737
Thursday 17th September
Susan Oudot
Nickie Lister
6,450,000
10
194
8738
Monday 21st September
1
Damon Rochefort
John Anderson
6,920,000
9
195
8739
Monday 21st September
2
Damon Rochefort
John Anderson
6,840,000
6
196
8740
Wednesday 23rd September
Debbie Oates
John Anderson
7,480,000
6
197
8741
Friday 25th September
1
Joe Turner
John Anderson
6,650,000
12
198
8742
Friday 25th September
2
Mark Burt
John Anderson
6,510,000
13
199
8743
Monday 28th September
1
Jonathan Harvey
Lee Salisbury
6,950,000
7
200
8744
Monday 28th September
2
Ben Tagoe
Lee Salisbury
6,590,000
9
201
8745
Wednesday 30th September
Mark Wadlow
Lee Salisbury
6,480,000
12
202
8746
Monday 5th October
1
Julie Jones
Lee Salisbury
7,040,000
8
203
8747
Monday 5th October
2
Perrie Balthazar
Lee Salisbury
7,180,000
7
204
8748
Wednesday 7th October
Martin Allen
Kay Patrick
6,720,000
11
205
8749
Friday 9th October
Mark Wadlow
Kay Patrick
5,200,000
25
206
8750
Wednesday 14th October
Damon Rochefort
Kay Patrick
6,400,000
14
207
8751
Friday 16th October
1
Susan Oudot
Kay Patrick
6,290,000
15
208
8752
Friday 16th October
2
Chris Fewtrell
Kay Patrick
5,680,000
17
209
8753
Monday 19th October
1
Joe Turner
Michael Lacey
6,810,000
8
210
8754
Monday 19th October
2
Joe Turner
Michael Lacey
6,390,000
14
211
8755
Wednesday 21st October
Jonathan Harvey
Michael Lacey
6,420,000
13
212
8756
Friday 23rd October
1
John Kerr
Michael Lacey
6,580,000
12
213
8757
Friday 23rd October
2
Mark Burt
Michael Lacey
5,920,000
18
214
8758
Monday 26th October
1
Simon Crowther
Alan Grint
6,700,000
7
215
8759
Monday 26th October
2
Simon Crowther
Alan Grint
6,400,000
9
216
8760
Wednesday 28th October
Jayne Hollinson
Alan Grint
6,500,000
8
217
8761
Thursday 29th October
Ellen Taylor
Alan Grint
6,150,000
11
218
8762
Friday 30th October
Perrie Balthazar
Alan Grint
5,880,000
16
219
8763
Monday 2nd November
1
John Kerr
Peter Rose
6,940,000
8
220
8764
Monday 2nd November
2
Ben Tagoe
Peter Rose
6,510,000
11
221
8765
Wednesday 4th November
Mark Wadlow
Peter Rose
6,190,000
12
222
8766
Thursday 5th November
Jonathan Harvey
Peter Rose
5,810,000
18
223
8767
Friday 6th November
1
Julie Jones
Peter Rose
5,990,000
16
224
8768
Friday 6th November
2
Julie Jones
Peter Rose
5,460,000
24
225
8769
Monday 9th November
1
Chris Fewtrell
Menhaj Huda
6,630,000
13
226
8770
Monday 9th November
2
Julie Jones
Menhaj Huda
6,240,000
15
227
8771
Wednesday 11th November
Martin Allen
Menhaj Huda
6,240,000
14
228
8772
Friday 13th November
Simon Crowther
Menhaj Huda
5,510,000
24
229
8773
Monday 16th November
1
Damon Rochefort
Tim Finn
6,580,000
14
230
8774
Monday 16th November
2
Damon Rochefort
Tim Finn
6,440,000
16
231
8775
Wednesday 18th November
Mark burt
Tim Finn
6,270,000
17
232
8776
Friday 20th November
1
Debbie Oates
Tim Finn
6,520,000
15
233
8777
Friday 20th November
2
Jan McVerry
Tim Finn
5,860,000
22
234
8778
Monday 23rd November
1
John Kerr
Lee Salisbury
6,960,000
9
235
8779
Monday 23rd November
2
Ellen Taylor
Lee Salisbury
6,870,000
10
236
8780
Wednesday 25th November
Mark Wadlow
Lee Salisbury
6,280,000
16
237
8781
Thursday 26th November
Perrie Balthazar
Lee Salisbury
6,000,000
19
238
8782
Friday 27th November
1
Jonathan Harvey
Lee Salisbury
6,220,000
17
239
8783
Friday 27th November
2
Jonathan Harvey
Lee Salisbury
5,740,000
25
240
8784
Monday 30th November
Susan Oudot
Ian Bevitt
7,020,000
9
241
8785
Wednesday 2nd December
Damon Rochefort
Ian Bevitt
6,250,000
19
242
8786
Friday 4th December
1
Martin Allen
Ian Bevitt
6,570,000
16
243
8787
Friday 4th December
2
Martin Allen
Ian Bevitt
6,200,000
20
244
8788
Monday 7th December
1
Julie Jones
Nickie Lister
6,530,000
10
245
8789
Monday 7th December
2
Julie Jones
Nickie Lister
6,210,000
13
246
8790
Wednesday 9th December
Ben Tagoe
Nickie Lister
6,270,000
12
247
8791
Friday 11th December
1
Simon Crowther
Nickie Lister
6,190,000
14
248
8792
Friday 11th December
2
Simon Crowther
Nickie Lister
5,580,000
16
249
8793
Monday 14th December
1
Jayne Hollinson
Audrey Cooke
6,520,000
10
250
8794
Monday 14th December
2
Mark Burt
Audrey Cooke
6,090,000
14
251
8795
Wednesday 16th December
Joe Turner
Audrey Cooke
6,070,000
15
252
8796
Thursday 17th December
Chris Fewtrell
Audrey Cooke
5,510,000
20
253
8797
Friday 18th December
Chris Fewtrell
Audrey Cooke
6,130,000
12
254
8798
Monday 21st December
1
Simon Crowther
Judith Dine
6,010,000
21
255
8799
Monday 21st December
2
Simon Crowther
Judith Dine
5,890,000
23
256
8800
Wednesday 23rd December
Jan McVerry
Judith Dine
5,910,000
22
257
8801
Thursday 24th December
Jonathan Harvey
Judith Dine
5,700,000
27
258
8802
Friday 25th December
Julie Jones
Judith Dine
5,590,000
29
259
8803
Monday 28th December
1
Debbie Oates
Durno Johnston
6,610,000
15
260
8804
Monday 28th December
2
Debbie Oates
Durno Johnston
6,490,000
17
261
8805
Wednesday 30th December
Ellen Taylor
Durno Johnston
6,450,000
19
262
8806
Thursday 31st December
Susan Oudot
Durno Johnston
5,850,000
25
Storylines
January
February
David sees a solicitor and finds out he has certain legal rights over Max as he has been a father to him for so long. Callum starts to integrate himself with Katy Armstrong and Max. David warns Katy of Callum's drug-dealing but he swears that part of his life is over and he now runs a security firm. Fixated on his looks, Katy overlooks the signs that Callum means trouble. Under threat of losing Max, Callum forces David to give him an alibi when the police investigate him selling drugs. He then gives David a delivery of cocaine to pass on but he washes it down the sink. Gail and Audrey Roberts confront Callum who is livid at their attitude towards him. In revenge, Callum tells Max who he really is.
Faye Windass starts to play truant from school, telling Craig Tinker that the other children are saying she's fat. Anna and Owen realise something is wrong but can't get to the bottom of the problem. Faye and Craig go through an internet questionnaire which points to her being pregnant. She gets a testing kit which proves positive and swears Craig to silence, petrified that Anna will disown her.
The bistro re-opens under its old name of "Nick's Bistro".
Norris Cole irritates Maddie Heath with his rudeness in The Kabin and by puncturing a football that Simon Barlow is playing with. In revenge, she sabotages a magazine wholesale order and takes other actions which cause Norris to doubt his state of mind. She feels guilty with the effect that her pranks have on him and confesses her actions.
The house Tony finds falls through, but he and Eva keep on looking. Todd follows them to a house auction at a hotel and sets things up to get Jason there at the same time. Jason arrives just as Eva gives Tony a hug and a kiss after a successful purchase, and draws the incorrect conclusion that Todd wanted him to. Although Eva convinces him of what has actually happened, she's devastated by Jason's assumptions about her infidelity and goes to France to stay with Gloria Price.
Roy looks after Joseph Brown, annoying Sinead who can't get his attack on Gary out of her mind. However she summons him to the hospital and makes her peace with him, telling him to start living his own life. Her advice causes Roy to come to terms with his bereavement and he finally scatters Hayley's ashes in

North Cross Park

where they first kissed.
Sharif Nazir gets more obsessed about his chickens when they start to lay eggs, not knowing that Kal Nazir has been putting shop-bought ones in the coop as he's tired of his endless chatter on the subject.
Steve's returning confidence is temporarily set back when Lloyd Mullaney returns from Spain, blaming him for the crash and Street Cars' problems. Michelle and Liz are livid with the way that he treats his old friend. When he's had time to digest the news, he and Steve resume their friendship although it is strained.
Michael goes into hospital for his operation which is a success, although Andy continues to keep his true identity a secret so as not to harm his recovery. Gail and Michael agree to get married in four weeks' time.
Dev goes to Mumbai to visit relatives and his sponsored team. Julie, Mary and Sophie Webster clash both over the responsibilities of the corner shop and looking after the twins. Julie invites the two women to dinner to make the peace with them.
Owen is stunned when his ex-wife Linda Hancock turns up from

Portugal

after twenty years absence, wanting to see Izzy and Katy. Katy has been led to believe by Owen that it was her disability diagnosis that caused her mother to walk out on her, although Linda doesn't tell her the truth that Owen has always blocked access to her. Katy wants to get to know her mother, upsetting Owen who tells her to keep clear. Anna start to get jealous of Linda's glamorous looks. Provoked by Owen, Linda tells the girls the truth. Izzy is devastated.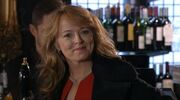 Kevin Webster goes internet dating through which he meets up with a face from the past - Jenny Bradley. Sally Webster and Sophie are appalled at his choice of girlfriend but both agree to keep their counsel. Emily Bishop and Norris worry about Rita Tanner's reaction. Knowing of her past, Norris verbally lays into Jenny. Rita herself returns from seeing Mavis Wilton and walks in on Kevin and Jenny in the Rovers. Jenny is honest about her past mistakes but Rita doesn't believe her and warns her that she's watching her every move.
Sinead's slow recovery continues. After several weeks, and with assistance, she manages to sit up in bed. She receives support from fellow patient Sam Hayden, causing Chesney Brown to be jealous. Sinead's gran Agnes Tinker comes to stay to help out at home, upsetting Beth and the two women clash.
Tony and Tracy continue their fling. Tony gets nervous as Tracy gets deliberately careless with what she says. Ken Barlow almost catches them in the act at No.1. When Tracy says too much in front of Liz, Tony threatens her. They agree ground rules but Tracy demands a weekend away. Tony buys stolen goods from a contact in

Rochdale

but are almost caught by the police taking delivery of them.
With Eva gone, Eileen Grimshaw is taken on as a barmaid at the Rovers. She is dreadful, but she thinks she's doing a good job. Tracy complains about her service and Liz, already angry about her business dealings with Tony, bars her.
Luke and Maria's relationship develops, although he makes a mess of tiling her kitchen.
March
Anna takes Faye to see Dr Gaddas who fails to diagnose the pregnancy. Faye has an embarrassing meeting with Jackson Hodge, the baby's father, at a school meeting. Faye wants to have the baby secretly in the vacant corner shop flat, and then have Craig take it to the hospital and dump it there. She gets the reluctant lad involved in the plan. Tim Metcalfe suspects something is going on between them.
Liz tries to make-up with Tracy but is rebuffed. Eileen is sacked from the Rovers.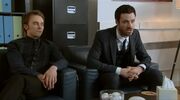 Callum starts to shower Max with presents, integrating himself with him and causing a rift between the boy and David. He takes up Michael's suggestion that he lets Callum see Max but under his terms and conditions. Callum's solicitor suggests mediation and David goes along with it but loses his temper when the crook puts on a front of being a reformed character. David is also forced into joining Callum for days out with Max.
Jenny tries to give Rita back £300 of the £1,000 she gave her, but Rita angrily tears the cheque up. Jenny continues to go out with Kevin, much to everyone's disapproval. Jenny reacts strangely when Jack Webster almost chokes on a shallot. Kevin convinces Rita to leave Jenny and him alone as he needs a chance of happiness. Rita feels the girl has changed in some way that she can't put her finger on.
Andy and Steph are stunned when the real Gavin Rodwell returns from travelling in

Thailand

. He quickly discovers Andy's deception and is livid that he's brought his hated father back into his life. He blackmails Andy for £5,000 to keep quiet, but Andy hasn't got the money. He and Steph concoct a plan to claim Andy was robbed of the bistro's savings when he was taking them to the bank but this only raises £2,476. Gavin waits until Michael has left for the wedding and introduces himself to Gail. She is so rocked to find out that what has been going on that she misses the ceremony and the wedding doesn't take place. Gavin also blackmails Gail and, also to save an ill Michael from finding out the truth, she too complies, but makes her hatred of Andy clear. With his £5,000 in his pocket, Gavin leaves to travel again, but within hours dies suddenly of his hereditary heart condition. Gail is invited by Barbara Deakin to the funeral where she meets Michael's ex-wife Susan Meldrum. She wants to bury the hatchet with Michael but Gail uses his ill-health to keep them apart. Michael is told that his operation was a failure and he needs a heart transplant. Gail tells a shaken Andy that for the sake of Michael's health, he must always remain as Gavin, Michael's son. Andy moves in with Steph.
Roy and Sharif compete to be given a free allotment space. The two are interviewed and Sharif wins but he agrees to share it with Roy however the two quickly find themselves at odds over what should be grown in the space.
Keen not to lose his girls permanently, Owen becomes friendly with Linda, making Anna jealous. At her hen night, a tipsy Gail delights in telling Owen and Anna that Callum is a drug dealer. Katy defends her boyfriend, but when he calls her a slapper she drops him instantly. Linda suggests that Izzy, Katy and Joseph move to Portugal permanently with her. Izzy refuses, as does Katy at first, but thinking that there is nothing for her in Weatherfield any more, she finally agrees, Chesney at first is resistant but finally agrees. Katy and Joseph depart for their new life.
Sinead is depressed at the slow progress she is making on her physiotherapy. She calls a taxi and returns to Coronation Street, intending to prove to Chesney that she is independent, but she has a fall inside No.5 and has to be taken back to hospital by ambulance.
Billy asks Emily for help in hosting a comedy night at the church to raise funds. She appears uncomfortable with the idea and Sean attacks her homophobia. Emily angrily tells him her problem was the comedy night as she is a traditionalist on church matters. Billy and Sean break up when Billy is reluctant to tell his parishioners about their relationship, or that he is gay. Emily brings them back together again.
Leanne and Simon are forced to spend a few days at No.6 when the electrics in their flat fail. As a result, Zeedan Nazir and Simon become friendly towards each other after some initial friction. Sharif finds out that the lads have been having him on about the eggs.
Emily suggests a "butler auction" to raise church charity funds. It is held in the Rovers where Sally is forced to put herself up for auction by a stirring Jenny and Norris bids the winning amount for her. He proceeds to make her life a living hell on the day that she provides services for him.
Eileen starts internet dating with her profile being written up by Todd, setting his mother up for his own reasons. Eileen however backs out of going out with contact Adrian Mortimer after he gets in touch with her.
Lloyd and Steve are still somewhat distant with each other. Michelle finds an unpaid tax demand for £10,700 in Steve's mail and worries how it will affect his recovery from his depression. Tony agrees to loan him the money from the sale of the house he bought for Jason and Eva. This angers Tracy who wants to expand the business and she finishes her affair with him.
Bethany Platt turns up suddenly in Weatherfield having run away from Milan. She refuses to return home and Sarah Platt is forced to follow her daughter over. Bethany acts up as the teenager from hell in No.8. She convinces her mum of her unhappiness in Italy. Jason sees that his ex-wife has returned.
Steve proposes to Michelle but grows concerned that she only said yes out of pity. To show that she wants him, she proposes to him in front of the Rovers' regulars. Lloyd toasts his friend's good fortune.
April
Faye goes into premature labour and her family are shocked to find that she is having a baby. Owen suspects Craig of being the father and attacks him, driving a further wedge between him and Anna. Owen is arrested and cautioned. Faye confesses that Jackson is the baby of the father. The Hodges are summoned to be told their son is a dad, but he denies having had sex with Faye and his parents believe him. Faye rejects the child and Owen and Anna row when she refuses to have her adopted and instead plans to give up work to raise her. She tells him she's no longer in love with him and he leaves the area to work in

Aberdeen

. Faye accepts the baby, who she calls Miley. Tim is in raptures over his granddaughter.
Bethany stirs things up between Sarah and Jason, making out that both are still keen on the other. They realise what she is up to and scare her by telling her that Jason is moving back to Milan with them. Bethany then sabotages Sarah's attempt to get her to return by getting her sacked by Stephen Reid for lying about a piece of work she's supposed to complete for him. Faced with remaining in Weatherfield, Sarah looks for work and gets a job at the Rovers.
Callum takes an interest in Sarah and pays court to her. She reciprocates and the two begin a clandestine affair. David suspects something is going on, but it is Nick who catches them together. He warns Sarah to tell David what she is up to before he does.
Steve continues his recovery, but starts to stress over the cost of the wedding. Liz gets a reluctant Tony to agree to pay for it.
Tracy and Tony re-start their relationship. Tracy demands ownership of the Rovers and Tony agrees, tired of his dismissive treatment by Liz. He lies to her that he's in desperate need of money and she gets Steve to agree to sell his stake in the Rovers to raise the money. Todd realises that Tracy and Tony are an item and blackmails her into a pay rise.
Nick and Carla start to become friendly and spend time together.
Eileen goes on several dates with Adrian and enjoys his company however her head is also turned by messages from another contact - Jeff in

Dubai

, who interests her with his on-line charm and obvious riches. She has no idea that it is a cruel prank and that Jeff is really Todd using an alias.
Julie's put out when Dev calls to tell her that one of his uncles has died and he'll be staying in India for longer.
Sean and Billy are the victim of a homophobic pub landlord in the Peak District. Julie annoys Sean when she reports their story to the Weatherfield Gazette as it exposes their relationship to Billy's parishioners.
Callum tells David he's cancelling the mediation and applying for custody of Max. David is puzzled when he sees Gail buying flowers on several occasions and follows her to Gavin's grave. She's forced to tell him the truth about Andy. Desperate to get at Callum, David blackmails Andy into planting drugs in Callum's car, but it goes wrong and Callum administers a beating to David.
Roy and Sharif meet widow Cathy Matthews whose late husband had the next-door allotment pitch. Sharif upsets her by making plans to get the overgrown pitch from her. Roy tries to make amends but Cathy is nervous of getting to know him.
Gail gets more stressed over her deception with Gavin/Andy. Steph also feels the strain and Luke forces her to tell him the truth. He punches Andy for the trouble he's caused for his sister. Maria finishes with him for being the sort of man who uses his fists to solve problems. Gail loses her nerve at the wedding and almost calls it off, but when she sees how committed Michael is to her she happily goes through with the ceremony and the two go on honeymoon paid for by Nick. Andy packs a bag and prepares to leave, but returns, telling Steph he can't go through with it.
Sinead progresses enough for her to return home. Chesney is jealous of the friendship she has struck up with fellow-patient Sam Hayden in the hospital. Alya sets up a new bespoke design website for Underworld and gives the sewing work to Sinead to be done at home and keep her occupied.
Jenny starts to take care of Jack. She quits her job to become his child-minder though she lies to Kevin that she was made redundant. To strangers, she claims Jack is her son. Jenny slaps Maria in an argument over a fall-out between Jack and Liam Connor. She lies to everyone that Maria attacked her and is believed by all except Sophie. She tries to warn Kevin that something is wrong with Jenny, but the two fall out and Sophie moves in with her mother. Jenny starts to make excuses to spend more and more time with Jack.
Sally is annoyed at some artistic graffiti that's been painted on the side of No.4 and vows to find who is responsible.
Tyrone Dobbs, Gary and Luke organise a curry night with the food cooked by Roy. Gary challenges Luke to make a better one.
May
Having been led to believe the artwork might be by Banksy, Sally tries to protect it from being cleaned away with a power washer but is disappointed when an art expert declares it's not by the acclaimed street artist.
Jenny warns Sophie to back off Jack when she calls to see him, and Kevin takes Jenny's side when she complains to her father. With Maddie acting as mediator, father and daughter make their peace and Sophie moves back into No.13. Behind everyone's back, Jenny makes plans to move out to Hull, taking Jack with her as "her" son. Tired of hearing Sophie's complaints about Jenny, Maddie delights Sophie when she suggests they get a place of their own.
Chesney gets annoyed with the work pressure that Alya puts Sinead under, feeling she should rest. She tells him to stop interfering.
David catches Sarah and Callum together. Under the immense pressure of the impending hearing, he throws her and Bethany out, takes the children and flees to Liverpool with their passports, intending to fly out of the country. Callum has his gang to look for him. Max rings his dad with his hidden mobile, giving away their whereabouts. Callum goes to Liverpool and makes them all return. Sarah and Bethany move in with Nick. Bethany tells Callum all about David's dubious past which his lawyer uses at the custody hearing. Nevertheless, David is given an interim custody order though Callum has two overnight stays a week. David takes the news badly.
Erica Holroyd suddenly returns to the area and tells Nick that she's pregnant with his baby, although she makes no demands on him. Nick comes clean to Carla, and he takes up again with Erica who has a strained dinner with his family as Gail takes against her.
Luke tries to play a trick on Tyrone at the curry night by giving him a red-hot chilli, but by mistake eats it himself. He has to drink milk to kill the pain.
Todd continues to string along Eileen with his "Jeff" persona. She is honest with Adrian about the other man, and he worries that she's gone off him, nevertheless they consummate their relationship. Flattered by "Jeff"'s texts, Eileen keeps in touch with him and hears from him that he's visiting the country and wants to meet her in person.
Billy is furious with the Gazette story as the new bishop as very conservative views on homosexuality. Billy has to lie to his new boss, assuring him that he and Sean have finished their relationship. Sean is devastated. Billy changes his mind and plans to resign, but Sean persuades him not to, saying it's enough for him that he was willing to make the sacrifice. Nevertheless, their relationship becomes strained. Julie poses with Sean as a couple when he attends Billy's church bring-and-buy sale, but Billy comes clean to the bishop about their relationship.
Todd reports Mary's motorhome to the council as a health hazard when she refuses him credit in the corner shop. Mary leaps to the conclusion that Julie was the one who reported her. She is told to move the vehicle to a site in

Hyde

but plans a sit-in in protest which Todd delights in "helping" her to prepare for. Mary apologises to Julie for suspecting her but loses her motorhome when it is towed away. Julie lets her lodge at No.7, but then discovers it may be a permanent arrangement as Mary can't afford the pitch fees.
To avoid spending time with Miley, Faye lies to Tim that she has to go on a school museum trip when in fact it's a go-karting treat. A furious Anna meets the school coach with Miley and hands the baby over to Faye in front of her laughing friends, lecturing her about her responsibilities. Jackson is also there and sees his daughter for the first time. Taken with her, he admits his paternity and he and his mother call round, agreeing to help with the child's upbringing and for Jackson to be on the birth certificate. Anna and Sally are uncomfortable with each other when Tim lets Anna, Faye and Miley stay a night at No.4 so he can give them more support.
Roy agrees to sell Cathy's late husband's elderflower cordial in the cafe on her behalf but it's been kept so long that it's fermented and turned to alcohol. Cathy is embarrassed by the fact. Seeing she's short of money, Roy gives her some paid hours at the cafe.
Tony sacks Zeedan when he and a helping Simon have an accident on one of the jobs. Leanne makes Tony pay Zeedan the money he owes him, earning Leanne his gratitude. Zeedan is still livid with Tony's treatment of him, and Leanne has to stop him taking revenge. He struggles to find other work. He gives a guarded blessing to his father when he proposes to Leanne.
Steve finds a dog in the back of his cab and keeps it, naming him Rover. He finds solace in his new pet. He and Michelle plan to have their wedding reception in the pub to keep costs down. Michelle and Andrea conspire to have Lloyd instead of Tony as best man. A worried Michelle has to entice Steve when he loses interest in sex.
A guilt-ridden Tony gets a friend to pose as a frontman of a

fictitious company

in making an offer for Steve's half of the pub which he accepts. Eileen and Jason are puzzled when they hear about Tony's supposed financial problems. To force Liz to sell her half, Tony hires two thugs to pose as customers and harass her but she remains unintimidated. However, with the prospect of living with Tony in Spain dangled in front of her, she agrees to sell. Seeing how worried Michelle is about her and Steve's job prospects once the pub is sold, Carla offers to buy Liz's share in front of Tony, and he is helpless to object as the deal is agreed. Tracy is livid and seeks revenge from Carla and Tony. Todd counsels her to get his half of the shop from him before dumping him.
Steve has a panic attack and can't face going on his own stag do. Gary, Jason, Lloyd, Sean and Tyrone go without him to Liverpool. Lloyd gets drunk and ends up on a

Norwegian

trawler heading to the Artic.
Tony assaults Tracy to prevent her telling Liz everything, but on the morning of Steve and Michelle's wedding she enjoys revealing all to her. Liz has to hide her devastation from her son so as not to spoil his day but cries on Carla's shoulder and afterwards trashes the Rovers' back room. Eileen is told of Tony's deception. Steve and Michelle are married and go on honeymoon to Spain, hurriedly arranged by Liz to get them out of Tracy's way. Carla looks after Amy for the night in her flat to give Liz room to confront Tony. Not knowing her daughter is also there, Tracy lets herself into Carla's flat, lights a candle to find her way around but is disturbed from clubbing a sleeping Carla by a noise and leaves. The flat catches fire. Leanne sees the fire and rescues Carla. Kal goes back in to rescue Amy but dies in the flames after getting the little girl out over the balcony for the firemen. Maddie finds Jenny about to take Jack away. After a fight in No.13, she rushes to tell Sophie but is badly injured when flames from the burning flat land on gas canisters in the builder's yard causing them to explode. She is taken to hospital in a critical condition.
A puzzled Carla investigates when she is told the candle caused the fire, but Tracy is one step ahead and spreads gossip in the community that Carla is to blame for the conflagration.
Kylie returns to the area, watching Max and Lily Platt from afar without approaching them. Bethany recognises her and informs David.
June
Sophie and the Nazirs blame Carla for the fire. An absent Tony sends Liz flowers saying how sorry he is. Tracy tells her that he set up the attack on her by the two thugs. Taking her mood out on her staff, Liz legally cuts Tony out of her life. On a drink out with Erica she meets brewery rep Dan Jones and begins a relationship with him.
Yasmeen includes Leanne within the family's mourning. The funeral takes place at the mosque. Zeedan struggles with his father's death and throws back a cheque for a charity donation that Carla gives the family in memory of Kal. Alya plans to use her money to set her up in business and then dump her.
Maddie dies of her injuries. A devastated Sophie hears the last message she left her on her phone which cryptically tells her that she was right about Jenny and confronts her about it. Jenny's plan is thwarted again when Kevin sends Jack to stay with Pam Hobsworth for a few days. Maddie's funeral takes place. Ben Heath attends and is comforted by Sophie who lets her own grief show after his tears flow. Jenny uses the funeral as a cover to flee with Jack to a flat in Hull. The police are alerted. Sophie discovers that Jenny had a son, Tom Midgeley, who was the same age as Jack and died in a drowning accident. In a fragile mental state, Jenny contacts Rita, tells her where she is hiding out and asks her to come alone. She arrives with Kevin, Sophie and the police. Jack is rescued and Jenny prevented from committing suicide by jumping off the flat balcony. She is arrested and sectioned.
Todd finds out that Adrian's planning a surprise trip for himself and Eileen. Todd texts Eileen as "Jeff" to meet him at the bistro but also arranges for Adrian to be there as well. He reveals himself to be Jeff, setting up his mother for the way she and the family have treated him. Jason goes for him when he reveals he also engineered his split from Eva. Todd walks out on his family. Adrian dumps Eileen. Jason is upset when he hears that Eva has become engaged.
Michael is sent a photo album of Gavin's childhood by Susan. Failing to intercept it, Gail and Andy watch in horror as Michael looks through it and he realises that Andy is not his son. Finding out that the real Gavin is dead, and he missed the chance of attending the funeral, Michael is aghast to realise that several people around him knew of the deception and walks out on Gail, spending the night at No.11 with a sympathetic Eileen and drinking. Michael has a sudden heart attack when they kiss. He is taken to hospital and undergoes an operation, recuperating with Eileen afterwards. He snubs Andy when tries to talk to him but is alarmed soon afterwards when he hears that Andy has been in a car accident, being relieved to find he is uninjured. Gail and Michael begin to make up, but she is livid when he admits to the kiss, resulting in another catfight in the street between the two women. Michael is upset when he also overhears disparaging remarks that Gail makes about him. Eileen asks Michael to leave.
Although angry at their employment fraud, Nick keeps Steph and Andy on as he's short-handed. Finding out about Andy's deception, and realising why Luke punched him, Maria forgives him and takes up with him again.
Dev returns from India and Julie hopes that he's going to propose. Mary is suspicious when she takes a call for him from a Talisa Grady, a charity worker on the project with him. Dev admits to Mary that he's serious about Talisa and is going to end things with Julie, but he finds it hard to do so. Talisa turns up in Weatherfield. Brian Packham also returns to the area and looks for Julie, wanting her to go on a round-the-world trip he's won but she refuses. Brian lodges at No.1 while Talisa gets a job teaching yoga at the gym. Brian joins in the lessons when Julie does, annoying her with his stalking. When she slaps him, he gives up the idea of getting her back and going on the trip. Hearing that he has to go with someone called Julie Carp to meet the requirements of the win. Tracy finds someone of the same name on the internet to get him out of No.1, but Brian rejects the alternative offered to him. Julie overhears Dev telling Talisa how much she means to him. He is shocked when Talisa declares she is gay. Julie also declares it's over between them.
David searches for Kylie who returns home at Gemma's prompting. She assures him she's clean of drugs now. She's shocked that Callum now has legal access to Max, partly due to her absence, and resolves to help David fight him. The family are aghast when David agrees to her moving back in, but he privately tells her that's it's just for show to win Max back. Bethany discovers the true nature of their re-established relationship and tells Callum. Kylie asks David for support in her efforts to stay clean and the family attend her first counselling session where David makes no effort to help.
Beth thinks Craig is sleepwalking when he leaves the house in the middle of the night, then suspects drugs. She discovers that he's taken up graffiti art, was responsible for the piece on No.4's wall and has done a mural honouring Maddie in the ginnel. She's proud of his talent.
Simon begins to have violent mood swings. Puzzled by his behaviour, Leanne takes him on a trip to visit Gloria Price in France.
Michelle returns from honeymoon alone as Steve takes the opportunity to spend time with Andy McDonald in Spain.
Carla lets Alya deal with James Webley, a new client, but she handles a meeting badly. Jason steps in to help when the two argue. Grieving for her father, and taking to drink, she tries to entice Gary but fails. Instead, she sleeps with Jason, losing her virginity to him and feeling wretched afterwards. Gary changes his mind and proposes to her but is initially refused, though she doesn't come clean about Jason when she does accept.
Feeling the strain of events, Sharif collapses at work and is taken to hospital for observation. Yasmeen worries when he refuses to take things easy.
Luke's friends are impressed by an expensive designer t-shirt he buys off Joe, a friend, and order ones for themselves. Steph realises they are shoddy fakes. The lads carry out a raid on Joe's lock-up to get the value of their money back but are caught out. Joe and his associate, Wes, try to repossess No.9's television to compensate for their broken lock, just as Fiz Stape returns early from her stay in

Wolverhampton

. Luke gives the lads £30 cash, and they are sent on their way.
Lloyd returns from his sea voyage, boring everyone with his talk about fish.
Faye reaches breaking point at Miley's christening and, unable to cope with the baby anymore, gives her up to the Hodges with the family's blessing after Anna overcomes her initial objections.
Meeting Cathy, Fiz tries to matchmake between her and Roy but grows suspicious of Cathy's strange behaviour and thinks she is hiding something from them.
Nick offers Carla a shoulder to cry on about the hostility she is getting after the fire, but she doesn't understand why he's keeping Erica at a distance. Erica is jealous of their closeness but pushed by Carla, Nick asks Erica if they can live together. Erica wants to forget her fiftieth birthday as she's unhappy about reaching the milestone. Not knowing this, Nick organises a surprise party which she walks out of. Nick finds solace with Carla, and they kiss. Soon afterwards, Erica suffers a miscarriage, desvasting Nick.
A Rovers' quiz is organised. Liz gives Norris the winning trophy when he complains about the lack of latitude with the answers.
Tyrone gives Roy driving lessons.
Dan organises a lads' poker game in the Rovers' back room. Carla joins in and wins, annoying Dan. Liz is oblivious to his contempt that a woman beat him.
July
Steve returns from honeymoon, livid to find out that Tony conned him. Liz and Michelle investigate the cash converters and find out another shipment of possibly illegal stock is due to be delivered. They inform the police and Tracy is arrested but the stock proves to be legitimate.
Erica helps Liz by working temporarily behind the bar of the Rovers. She agrees to give Nick another chance and they take up their relationship again.
Behind Sarah's back, Callum offers to take up with Kylie again, and provide a home for Max and Lily. She assures David that she rejected his overtures but, tired of David's continuing coldness towards her, packs her things to move out. David wakes up to the fact that he's pushed her too far and they are reconciled. Sarah confronts Callum when Kylie tells her about the offer but ends up staying quiet when he almost dumps her for not trusting him. Bethany gets the two back together. To engineer a break between Callum and Sarah, David and Kylie put on a show that they have split up, and Kylie tries to seduce her ex, but the plan fails when he convinces Sarah that he's been set up.
Julie moves in with Eileen and refuses Dev a second chance. She agrees to go with Brian on the trip and the two depart the street.
Michael moves in with Steph and Andy, telling Gail he wants a divorce. Eileen finds that she has feelings for him. Gail sabotages her own kitchen taps to get Michael to help her. He accepts an invitation to a birthday party for Audrey but once there reveals to her that he and Eileen are now dating, and their marriage is over. Michael dislikes it when Eileen rubs Gail's nose in it by hugging and kissing him in front of her, and questions her honesty when she pockets an expensive bracelet dropped by a rude customer in the cab office.
Roy misses his driving test to help Cathy in a minor emergency. He and Carla also rush to her aid when bailiffs arrive at her house, and they discover she is a compulsive hoarder with her rooms full of accumulated items. Against a lot of resistance from Cathy, Roy helps her begin to declutter. She gives him an expensive model train as a thank-you. To everyone's astonishment, Roy passes his rescheduled test. Cathy is trapped when a pile of unsorted boxes falls on her. Roy rescues her and the two grow closer. Whilst Tyrone, Fiz and Chesney tidy up her house, he takes her to an art gallery, but she cries when she returns home and sees so many of her possessions have been boxed for junking. To help her with her hoarding obsession, Roy agrees she can stay in his flat.
Lloyd and Andrea plan to visit Jess in

Amsterdam

but she tells them she doesn't want to see them.
Everyone is devastated when Bev Unwin appears on the day that Deirdre Barlow was expected back and breaks the news that she died suddenly that afternoon of an aneurysm. Ken discovers Deirdre was reluctant to return because of the fallout from Tracy and Tony's behaviour. He broods on his anger, being sharp with Tracy and snapping at her during the funeral service. Peter Barlow fails to show up for the funeral, but Robert Preston does, there to pay his respects. Tracy finds comfort in his presence, but a furious Ken interrupts them kissing, saying she's showing no respect. As a wake is held in the Rovers, next door Peter arrives late after a nightmare journey. He, Ken and Tracy have a huge row about their past mistakes and failings, clearing the air between them. Bev and Audrey also make up over the death of Fred Elliott. Peter and Bev leave, with Peter taking a job with a charter boat company in

Antigua

for six months.
Simon's moody behaviour continues, and he takes it out on Leanne, especially when he receives poor birthday presents. He shows no grief over the death of Deirdre, but anger that his father failed to make the service and then left for Antigua without taking him. He gets suspended from school for fighting.
Liz introduces Leanne to Dan, and they recognise each other from when she was a prostitute, and he was a violent client. He threatens to tell Simon all about her past if she says anything to Liz. Sarah sees him threatening Leanne and informs Liz. She gets the truth out of Leanne and confronts Dan in front of his boss and his daughter, losing him his family and his job. He tries to take his revenge when he traps Leanne and Simon with Liz in their flat, revealing Leanne's past as a prostitute to Simon. Zeedan rescues them. Horrified by the revelation, Simon hits Leanne.
Carla begins to develop a gambling addiction, staying out at a

casino

until the small hours and using online means whilst neglecting factory matters. She arranges a high stakes poker game in the cafe with Lloyd, Nick and Erica but Roy interrupts it and throws them out. Tracy tries to build bridges with her but is told it's too late. After a disastrous loss at the casino, she vents her anger on Roy. She admits to Michelle that she's struggling with the fallout from the fire. Apologising to Roy, she goes to

Madrid

for a holiday.
Robert rescues Tracy when two of Tony's former henchmen threaten her for unpaid monies. He declares he's never stopped loving her but, behind her back, he lies to a caller about his whereabouts. Ken is pleased they're back together. Robert is taken aback when the caller, his wife Joni, appears in person on the scene. He tries to keep her away from Tracy but the two meet and Tracy gets a slap for supposedly wrecking their marriage. Tracy tells Robert to keep away from her when he tries to assure her that his marriage is over.
Sinead returns to work at Underworld.
Alya keeps her engagement a secret from the family, but Sharif finds out, telling his daughter to be honest with everyone else. She does, though Zeedan takes the news badly, still mourning his father. Yasmeen looks forward to planning the wedding. Alya is wracked with guilt when she discovers she is pregnant, knowing the baby is Jason's. She keeps the secret – and her distance – from Gary but confesses all to Sinead when she finds her in tears.
Kevin thinks Jack looks under the weather, but Sophie thinks he's being overprotective. Kevin expands the garage business by buying a second site on Stanley Street, making Tim jealous that his prospects seem poor in comparison, so he takes on more houses for window cleaning in a new estate to compensate. Kevin gets him an interview to clean the windows at Redferns, a car dealership, but he deliberately misses the appointment, tired of Sally making negative comparisons between him and Kevin. When he explains his feelings to her, the two make up. Kevin starts to get angry with Tyrone over what he sees is his lack of a work ethic.
Callum pays the fees for Bethany to go on a school trip to Paris. Having fallen for him herself, Bethany plays truant and spends the day drinking with him and Gemma. David and Kylie take the children on holiday. Callum traps Bethany into helping with a drugs deal, drinking and smoking a joint, and filming these events for future use. When she helps him again at the Dog & Gun, the police raid the pub and almost find her with the drugs, but Gemma is caught instead and issued a caution. Bethany grows jealous of her mother's relationship with Callum and a wedge is driven between them. Upon his return from holiday, David goes to stay with Martin Platt for a while, tired of Max's hero-worship of his dad.
Tony returns, but Jason rejects his overtures. Steve throws him out of the Rovers when he tries to see Liz. When they do meet, Liz demands he sells Steve back his share of the pub and attacks him when he refuses and then touches her. He refuses to give up his share of the shop and warns Robert to run a mile from Tracy. He relents and offers to sell Steve his share of the pub back.
Sinead books a surprise holiday for her and Chesney in

Wales

. Finding the brochure, Beth thinks Kirk has done the same for her and he's forced to make a real booking to please her. Chesney invites Fiz, Tyrone and the girls, disappointing Sinead.
Luke gets interested in stock car racing, but cancels attending an event to babysit Liam. A surprised Maria finds out about his sacrifice.
August
Max finds a handgun in Callum's flat which he thinks is a toy. Seeing the weapon, a horrified Sarah sees Callum in his true light, but he blackmails her into silence when she shows her the video of Bethany. The two split, with Sarah declaring that it was because Callum cheated on her. Bethany thinks Callum dropped her mother because he fancies her. She goes on the trip to Paris.
Cathy struggles to keep her hoarding obsession under control and Roy has to hide his irritation with her slovenly habits.
Joni demands Robert signs all his assets over to her. Leanne takes him on as the bistro's new chef, making Tracy think he's stalking her. She struggles with her guilt over the fire, giving a bemused Sophie £200 towards a memorial she starts for Maddie. She almost confesses about the fire to Robert and takes up with him again, getting Ken to agree he can move into No.1. She's put out when Deirdre leaves everything to Simon and Amy in trust.
Carla returns, having gone to Las Vegas instead of Madrid and losing £31,000 of Underworld's money in gambling. Michelle realises her friend has an addiction and is punishing herself for the fire. Totally broke, she announces she's selling the business and her flat and refuses to listen to her friends' pleas to get help.
Gemma is beaten up by one of her associates on the estate.
Tim takes Faye to visit his dad in Wales. Sally refuses to go as she thinks she's too important to the factory to take time off. She considers buying the factory but an enraged Carla sacks her when she finds her perusing the accounts. Kevin is interested in buying it for her and they almost kiss. She worries that Kevin will tell Tim and is relieved when Tim asks him to be his best man. Mary pushes herself in on the forthcoming event as a wedding planner. Sally tears the zip on her dress and thinks it's a bad omen.
The Nazirs also put an offer in for the factory and Carla tests Alya's mettle by making her conduct a meeting with difficult customer Dave Hanlon. Carla accepts their offer. Nick begs her to stay in Weatherfield and they spend the night together. Erica breaks up with him, aware that it's Carla he's in love with. Through Michelle, Nick contacts Carla's cousin Aidan Connor, who arrives and makes an offer to buy into a partnership with her. She rejects the offers from Alya and Sally but rehires the latter. Aidan is troubled by the extent of the factory's finances, but Nick persuades him to buy a 40% share of the business. Carla continues to gamble, creating tension with Aidan.
Kirk refuses to let Beth start a business making clothes for dogs as it would be humiliating for the animals.
Michael persuades Eileen to sell the bracelet to Barlow's Buys and receives £85 for it. They then discover that Liz thinks she dropped it and that it was one of Deirdre's that Ken gave her as a keepsake. Michael and Eileen are forced to pay £200 to buy the bracelet back. Liz then finds that she had dropped the real one behind a headboard and Eileen realises she has wasted her money buying the wrong one back. Gail's delighted at her misfortune.
Zeedan decides to coach an under 15's football team, sponsored by the gym, and tries to interest Simon in joining. Simon gets angry with Leanne when she suggests they move away and start afresh. He kicks her when she tries to prevent him going to football practice and she has to lie to Zeedan about how she obtained her injury. Simon gets drunk with his friends when they smuggle illicit drink into the bistro whilst dining on burgers. Another fight between him and Leanne results in Simon hurting his arm, but he persuades Leanne to tell a concerned Ken that he just fell.
Liz continues to reject Tony's overtures.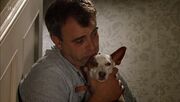 Steve is bereft when he has to return Rover to Paula Longmore, her true owner, but the dog keeps coming back, preferring to be with him. Paula agrees Steve can keep her.
Jess contacts Andrea, needing £1,000 for her rent. Behind Lloyd's back, she sells the most valuable record from his collection to raise the money. When he finds out, a rift is caused between them and she walks out on him, hurting him when she won't return his calls or texts. Lloyd and Erica become friendly but when Liz provides a shoulder to cry on, they end up sleeping together. Steve finds out so Lloyd has to pretend the relationship is permanent, so as not to offend his friend by insinuating he was using his mother for sex. He confesses all to Andrea when she returns and she once more walks out on him.
Maria buys Luke a rally car as a surprise when he says he can't afford one but is hurt when, not knowing of her plans, he thinks she is seeing the seller behind his back. Steph tells Maria that Luke fractured his skull the last time he raced.
Callum wins an extension to his access rights. Sarah comes clean about the gun incident. Gail informs the police, and he is arrested but he has coached Max well to say that it was only a toy, and he is released. Bethany returns and is devastated when Callum says he was only using her. Jason steps in to defend Sarah when Callum threatens her and is beaten up by his thugs in revenge. The attack is witnessed by a terrified Max who becomes withdrawn from his father. After some days, he opens up to David and Kylie about what he saw. They inform the police who once more arrest Callum. Jason requires brain surgery. Todd is hurt that no one told him about his brother. To force Bethany into giving him an alibi for the time of the attack, Callum drugs Sarah and Gemma shows her daughter phone footage of him with her unconscious mother, making the ramifications if she doesn't comply crystal clear. The police drop their investigation. Jason confirms he heard Callum's voice just before he was beaten up and Tony takes the law into his own hands, attacking him in the ginnel. Liz steps in to stop him. Todd is welcomed back into the family fold.
The camping holiday in Wales takes place. Beth is stung by a wasp when she goes skinny-dipping and uses a herbal balm to sooth the wound by a monk-in-training they encounter in the woods but it gives her a skin rash. The women squabble over the tents. Seasoned camper, and man of nature, Dougie Ryan irritates Tyrone, Chesney and Sinead with his know-it-all boasting when he organises a "wild camping" trip. Craig falls for his daughter, Caitlin, over their love of art. Beth has to step in when an angry Dougie finds the two youngsters kissing. Upon his return home, Craig keeps in contact with her. He gets ten GCSE passes.
Hope Stape falls ill on the holiday. Upon her return, a lump is found in her stomach and an ultrasound is carried out. Fiz and Tyrone struggle with the wait for news.
Mary sees Cathy's talent for art and dragoons her into running classes at the community centre. She is a bag of nerves and tries to run off, but Roy persuades her to stay. The event proves to be a success.
The Hodges take Miley on a holiday to Canada.
Tracy feels guilty when she overhears Carla saying how haunted she is by Kal and Maddie's deaths. Sophie organises a charity auction in Maddie's name. Carla attends and gets drunk. Robert is puzzled when she sees Tracy's concern for her and suspects she knows something about the fire. Uncertain as to whether he can trust her, he leaves her.
September
Hope requires a biopsy on a stomach growth. Not knowing the facts, Aidan sacks a devastated Fiz when she takes time off ill for the consultation and everyone finds out about the diagnosis when Tyrone intervenes. She is instantly reinstated. Although seeing history repeating itself, Roy does his best to help them. The biopsy confirms Hope has a cancer called neuroblastoma and will require chemotherapy. The little girl wants to go to

Lapland

for Christmas.
Tracy admits to Robert about the fire but strenuously denies wanting to kill Carla. He believes her but tells her to come clean to Carla to end her self-loathing. Carla uses Nick's credit card to register with a gambling website. He holds back his anger when he finds out, annoying her with his pity. Michelle orders Carla to get therapy or their friendship is over. Carla tips over the edge when Tracy tries to tell her to stop punishing herself. Having been drinking, and with Tracy in the car, she drives to a quarry where she contemplates suicide by jumping off the edge. To stop her, Tracy confesses to being the arsonist. Carla vows to get justice for Maddie and Kal. When informed of the truth, Nick informs the police who arrest Tracy in front of a shocked street. Sharif apologises to Carla. The police let Tracy go through lack of evidence and she lies to all that she only said what she did to prevent Carla committing suicide. Robert tells her to keep a low profile and counsels Carla that is the best she can expect. Alya, who had taken another job to get away from Carla, also apologises and is retained by Underworld. Carla recovers her zest for life. Nick fires Robert for covering up for Tracy, but Carla convinces him to reinstate the chef. The Nazirs consider taking the law into their own hands to avenge Kal.
Cathy pretends to find it difficult being back in her house as she likes being around Roy. He nephew, Alex Warner, comes to visit and Roy enjoys his company. Cathy loses her nerve to tell Roy how she feels about him when she takes him on a birthday treat to a steam train exhibition held in Blackpool. She doesn't know about its connection to Hayley. Unable to cope, Roy comes home by bus alone. Carla suggests he's really hiding his feelings for Cathy. As a result, the two begin an awkward courtship.
Simon behaves himself with Leanne, wanting a new phone, but is rude to Robert. Leanne therefore refuses him the phone. He's sent home from school for fighting. When leaving the flat against her instructions, he pushes her and doesn't see that she's knocked her head and has been left behind unconscious. Dev and Mary find her when a running bath overflows into the kebab shop below. Taken to hospital, she confesses to Zeedan that Simon has been attacking her. He promises to look out for her as it was what his dad would have wanted. A guilty Simon runs away from home and hides in No.1. Leanne brings him back and Zeedan stays over at their flat until he can be trusted to behave. Leanne sends him to stay with Peter in Portsmouth for a while.
Kevin says he wants a quiet day for his 50th birthday but Tim and Sally organise a surprise party, delighting him when he walks in. Tim is hurt when he hears Kevin disparaging a hideous bracelet that he's bought him, but they soon make up. Tim is perturbed by Sally's lavish plans for their wedding next month, however she scales things back.
Andrea is upset to find people know about Lloyd and Liz. She confesses to Eileen that she's pregnant. Steve overhears her discussing the matter and tells Lloyd, warning him that she's using the child to win him back. Andrea insists she still loves Lloyd and begs him to take her back. He agrees. Liz understands his wish to be a dad. Andrea reveals that she has accepted a job managing a boutique in

Jersey

. He agrees to sell his share of Street Cars and go with her. Steve feels Lloyd is letting his mum down and being used by Andrea and the two fall out. They are locked in the Rovers' cellar by Michelle and Andrea where they get drunk and sort out their differences. Lloyd and Andrea depart to their new lives.
Gail agrees to the idea of converting the garage at No.8 to sleep in to give David and Kylie a room for Lily. Jason's firm gets the business, and the work begins with Tony and Gary carrying it out. Tony quickly finds a manhole cover under the floor and plans to fill it in.
When the Hodges don't return, Anna contacts them and finds they're staying in Canada for good as they had always planned to do. More interested in taking part in a school

play

, Faye isn't bothered but Tim and Anna are upset by the loss of their grandchild.
Michael celebrates his 60th birthday with a burnt dinner from Eileen and two awful Hawaiian shirts as presents.
Jason comes home to recuperate, his relationship with Todd now healed. He's determined to get his revenge on Callum, alarming Tony who has to rescue him from Callum's flat when he steps into an altercation between him and two thugs, Denton and Pete.
Callum realises from Max's attitude towards him that he's lost his frightened son for ever and offers to "sell" him to David and Kylie for £20,000, the money he owes to Denton and Pete. He then threatens the Platts for the money and begins to harass them, wrecking the salon with a terrified Audrey present and ransacking No.8. After an argument in the street, a frightened Max flees into the path of Nick's car. He brakes in time, but Callum is shocked by what could have happened to his son. Bethany retracts her alibi and Callum is arrested once more but released on bail, insisting to the Platts that he has his £20,000 that night. Sarah summons him to No.8 to secretly record him talking about his harassment campaign, but he discovers the ruse and attacks her. Kylie saves her by clubbing him to death with a wrench left by Tony. David's plans to dump the body in Callum's car are stymied when Tony and Todd steal the vehicle and torch it. Instead, he hides it in the garage manhole, planning to move it the next day but an oblivious Tony and Jason fill it in before David's plan can be put into action. Sarah is in a state of hysteria and David and Kylie have trouble keeping her calm, not telling her where the body really is. Callum's mother, Marion Logan and Gemma both look for him. David uses Callum's phone to text Gemma and say he's lying low for a while to keep away from Denton.
Luke finishes the modifications to his stock car, ready to race it. To show a worried Maria that it's safe, he takes her, Steph, Andy and friend Jamie Bowman to a race. Steph is uneasy around Jamie, her ex-boyfriend, and Luke wonders if she still has feelings for him. Jamie persuades Luke to go racing again. He doesn't tell Maria.
Eva returns unexpectedly, having caught her fiancé cheating on her with a waitress. Having heard what Todd did, she throws a drink over him. Jason is shocked to see her back, but sympathetic towards her recent troubles.
Anna overhears Sally discussing with Sophie how she kissed Kevin and reveals all when he gets drunk at Lloyd and Andrea's leaving party. Tim leaves Sally and cancels the wedding. She fights with Anna and starts to wallow in self-pity until Rita steps in and makes her try to get Tim back. She refuses to take no for an answer from him and tells him the wedding is going ahead and she will wait for him to turn up.
Craig has a date with Caitlin but he is disappointed when she stands him up.
Sharif worries that Zeedan can't cope with running the gym.
October
Sally's family and friends try to persuade her she's becoming a laughingstock with her refusal to cancel the wedding. Tim turns up at the last minute, talked into it by Kevin and Craig. They are married and Sally gives him a new window cleaning van as a present.
Yasmeen finds a solicitor who will prosecute Tracy, but her family disagree, so she decides to drop the case, being sure that justice will come her way in the end. The family help Zeedan as he continues to struggle at the gym.
With Fiz not working to be with Hope, Tyrone exhausts himself with extra hours at the garage. Kevin takes on more work, upbeat about the business while Luke is also feeling the stress of the workload. Fiz and Tyrone's friends treat them to a night out while Sinead babysits. After another scan, Fiz and Tyrone learn that Hope's cancer hasn't spread, and she has an 80% chance of survival with chemotherapy. She has an operation and her first chemo session. Tyrone doesn't cancel the Lapland trip, but Fiz insists the little girl is too ill to go. He misses a call to say that Hope has been rushed into hospital with an infection while he's on a breakdown call and his tow truck is itself taken from outside the hospital while he's in there, causing a row with Kevin for which he later apologises. Tyrone admits to Kevin that by not cancelling the holiday he's in dire financial straits.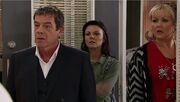 Aidan's father and sister, Johnny and Kate Connor turn up at the factory. Carla finds out that Aidan bought his share of the business with money he stole from his father and loses her trust in him. Johnny needs the money for Kate's wedding to soldier Caz Hammond. He lays claim to the 40% share of the factory but is shocked at the extent of the troubles when he looks through the books. He agrees to stay on provided he's central to the running of the business and Kate can be employed there. She isn't pleased to be given a job in packing and Beth is jealous to see her working alongside Kirk. The two fight when Kate flirts with Kirk to wind Beth up. Carla forces Kate to apologise and she does so, explaining she has a girlfriend and isn't interested in men.
Caitlin turns up and explains to a delighted Craig that she had to accompany her dad to hospital and didn't stand him up.
Sarah continues to be highly strung about Callum, exasperating David. She decides to confess all to the police when she reads about an unidentified body in the canal, thinking that's where David put it, but Kylie stops her. She grows hysterical when she is shown where the corpse really is. The stress also gets to Kylie as people wonder aloud why they haven't seen Callum around recently. David throws Marion out of the house after telling her some home truths about her son when she again comes looking for him. The police also call, looking for the missing man. Billy sees how upset Sarah is and gets her to open up to him. She admits that Callum attacked her but not the outcome. Todd also wants to know what's wrong, and Sean jumps to the wrong conclusion when he sees the two men talking. David is livid with Sarah and orders her to go to Milan or he'll make sure she goes down for the murder. She and Bethany leave to stay with Stephen, while Kylie is appalled that David threatened his own sister. She starts to exhibit signs that she also can't cope with the pressure.
Roy buys concert tickets for himself and Cathy but takes Ken instead when he sees how down he is. Cathy is jealous but touched by Roy's kindness towards his friend.
Amy Barlow takes up the violin when Ken suggests she learn an instrument. He buys her one on Ebay but she makes a dreadful racket with her first lesson from her grandad and Tracy insists she has a proper teacher. Norris complains about the noise.
A furious Maria finds out about the stock car race and tells Luke to choose between her and his car. She has to fly to Cyprus after her mother breaks her leg. Jamie blackmails Luke into racing by threatening to post nude pictures of Steph online that he has in his possession.
Johnny tries to muscle in when Aidan arranges a business meeting with Matthew Singh as he's worked with him before, but he finds himself out of his depth when he realises it's the son of the deceased man that he's meeting, and that he uses much more modern business practices. Aidan has to step in to rescue him. The factory gets a new order, but Johnny causes problems when he buys cheaper material from a friend and the machines can't cope with it. A bored Eva gets a part-time job at the factory and Aidan falls for her. The increased number of cars outside the garage blocks the factory, annoying Johnny and Aidan. Sophie and Kate nearly come to blows when Kate tries to drive one of the cars away. Sophie suggests her dad sells the premises on Stanley Street and finds a larger site nearby. She locates one under the arches on Viaduct Street.
Steph starts to find Michael's presence in the flat irritating. They read him the riot act when they find him and Eileen consorting on the sofa. Eileen hears that Brian and Julie are moving to Wales.
A friendship between Ken and Audrey grows when he replaces her broken radio. People notice them spending time together. Ken feels guilty for being a terrible husband to Deirdre. He invites Audrey to dinner, also inviting Roy and Cathy so that Audrey doesn't feel uncomfortable, but she nevertheless backs out. Cathy tries to get the two together at one of her art classes but is sidelined when her sister Nessa Warner turns up looking for a missing Alex. He is found drunk in the Rovers. Nessa takes a shine to Ken when she finds out that he and Audrey are not a couple. Audrey finds herself feeling jealous.
Alya wants her and Gary's wedding to be before Christmas. She still feels terrible about sleeping with Jason. Gary, Kirk, Chesney, Tyrone and Jason have a lads' night out, but Jason is also feeling guilty about bedding Alya and gets drunk, fighting with a man in a bar. Alya grows nervous that Jason will tell all and suggests to Gary that they run away to get married. Her family wonder why she is agitated. Sharif offers a delighted Gary a part-share in the gym as a wedding present and he leaves his building and cafe jobs. Alya's gran organises a family dinner with the Windasses to celebrate the coming nuptials which she has to endure. Unable to deal with the dishonesty anymore, she comes clean to Gary who finds out that Jason was the man responsible when he mistakenly thinks it was Aidan. Her family tell her they're ashamed of her.
Mary enthuses about

The Inexplicable

, a magazine about the supernatural which she has started reading. She feels unappreciated by Dev and constantly lonely. She begins to write a book about her travelling life and is taken with The Inexplicable's editor Brendan Finch when he delivers a batch of the latest issue to The Kabin.
November
Anna argues with Alya when Gary disappears. Zeedan and Jason fight over Alya's honour. She accepts the blame for what happened and almost takes to drink. Her family forgive her when she announces that she's moving away and persuade her from leaving.
Gary goes to stay with Eddie Windass in

Hamburg

, returning after a few weeks and claiming his partnership in the gym against Sharif's opposition. Gary comes up with ways of growing the business. Wanting to move on, Zeedan resigns as manager and Sharif gives Gary the job. Jason grows jealous as a friendship develops between Gary and Eva.
Eva presses Kylie as to why her relationship with David is suddenly strained. Marion asks for access to Max but gives up the attempt when she sees how scared her grandson is of her because of her links to Callum. Kylie can't understand David's callous relief that the heartbroken lady has gone. Back from Milan with Bethany, a delighted Gail plans a party for her new annex. She demands to know what David and Kylie are arguing about when she overhears them discussing the body and David covers by saying his wife is back on the drugs, worrying the family and further alienating the couple from each other before they are reconciled for the sake of the children. Sarah returns at the end of month, her stay away in no way helping her accepting the existence of the body under the annex. She and Aidan meet and are attracted to each other.
Mary goes out for a drink with Brendan, much to Norris's disapproval. They spend bonfire night on a ghost walk in

Butterthorne Hall

, a haunted stately home. Worried that Mary might be at risk with a stranger, Dev interrupts their vigil, scaring them witless in the process. After he cancels a date with her, Mary is devastated to learn he is married.
Liz is forced to ask Tony to help fix a leak in the ladies' toilets. Steve throws him out and tries to do the job himself but fails so Tony has to step in. Steve is stressed, worried that he and his mother are getting closer again. Michelle sends him to Spain to spend time with Andy, blaming Liz for the separation. Liz grows closer to Tony again. Amy spots them kissing and makes veiled digs about Tony in front of Liz and Michelle, causing her gran embarrassment. Liz insists he breaks her business connections with Tracy. He demands £6,000 from Tracy to buy him out but as she is unable to raise the funds, Tony clears out the joint business account. In revenge, and having heard from Amy about the kiss, Tracy tells Michelle about it, causing a breach between her and Liz. To gain Steve's approval for their relationship, Liz persuades Tony to hand back his half of the Rovers. He signs the papers and proposes to her, making her friends question her judgement, only for her to reveal she's been stringing him along to get restitution of property. She humiliates him in the Rovers when she orders him out of her life. He leaves the street and moves to Birmingham.
Nessa inveigles herself with Ken, helping him sell Emily's poppies, annoying Cathy who reminds her sister that Ken is a recently widowed man. Audrey reluctantly employs Nessa's styling skills in the salon, but her presence annoys her from the get-go. She realises she's falling for Ken herself but finds him and Nessa together when she calls on him, intent on revealing her true feelings. A furious Tracy insults Nessa when she finds out about the friendship.
Kevin gives a thrilled Sophie a 21% share of the garage business as a twenty-first birthday present. She hands in her notice at the shop and Kevin buys the arch premises on Viaduct Street.
As Hope's treatment continues, Fiz finds out who much debt they're in. Tyrone resolves to give the girls the best Christmas ever and Kevin, Luke and Michael offer their help in planning to transform the street into Lapland on the day. The financial pressure builds up on Tyrone when his TV service is cut for non-payment, but he hides the fact from Fiz. He buys a massive inflatable Santa leaving Roy to supervise its installation while he accompanies Hope to the hospital. When he sees that it's deflated, he takes his anger out on Roy, shocking him and Cathy. Tyrone takes out a payday loan.
Erica and Dev start to date. He gives her a job in the shop, making Mary jealous. Eileen warns Erica that Dev fancies her and she grows nervous about being alone with him in the shop. However, she has to accept his offer of the corner shop flat when she has a fall-out with her family. Erica assures Mary she has no designs on Dev.
Simon returns but his behaviour towards Leanne is hardly modified. She finds out that Peter left him to his own devices for the time he was with him. He plays truant and invites his friends to the flat. Leanne throws them out and confesses to Eva that she's afraid of him. Simon spray-paints the word "Whore" on the bistro and he and Leanne almost come to blows. Against his protests, she sends him to stay with Ken for a while. When he hits Amy, Leanne has to admit to his growing violent tendencies and Ken has to back Tracy up when she demands that Leanne take him back. After initially refusing, Simon agrees to go to counselling session but hates the first one. Robert grows disillusioned with Tracy after he observes her callous manner towards Leanne, tells her she's a poisonous bitch, and stays out all night. Tracy suspects Leanne is after Robert. Simon begrudgingly apologises to Amy.
Annoyed by her hectoring voice, Johnny demotes Sally to the sewing room and is threatened with an industrial tribunal. Her makes her sewing room supervisor to compensate.
Kate's intense and jealous girlfriend, soldier Caz Hammond, makes a surprise visit on Kate's birthday. Before she goes back from her leave, she pushes Kate into agreeing to an April wedding. Aidan takes on a job for Underworld with tight deadlines and extra hours required with no overtime rates. Kate resigns over the matter. Carla and Michelle manage to get her to change her mind.
Jamie blackmails Luke into taking part in an illegal road race as he needs his winnings money. Steph sees a text about the race and rows with her brother about it. Luke confides in Sophie what is really going on and she tries to mediate. Worried about Luke's safety, she tells Andy and Steph who are too late to stop him taking part when they rush to the venue. Steph learns the reason behind the blackmail. She appeals to Jamie's better nature but is horrified when he posts the images online. Andy punches him out and Steph reports Jamie to the police who arrest him.
Billy and Sean compromise over an Ibiza holiday after arguing over the matter.
Caitlin visits Craig. Beth thinks they're having sex and gives them "the talk". Craig is pleased when Caitlin calls him her boyfriend. Faye grows jealous of their relationship. Craig is annoyed when the two girls get on well and he is side-lined.
Michael is unnerved when a customer, Dee Grayson, books a cab to her house on

Station Road

which he burgled a few years before. To appease his conscience, he arranges to carry out various odd jobs round her house, making Eileen suspicious and annoyed.
Izzy finds it hard to cope with Jake Windass alone.
Still disliking Katy, Sinead isn't happy when Linda offers her and Chesney a free holiday in Portugal.  
Both Johnny and Aidan are offered the cab office flat, and Johnny wins it in a game of "rock, paper, scissors".
December
David is nervous as Sarah gets drunk on a disastrous date with Aidan. Staggering home after a row with her brother, she gets knocked down in a car accident by Tim. Treated at the hospital, she's shocked to be told that she's pregnant. She keeps the news to herself. Kylie gets the wrong end of stick and thinks David pushed his sister under the van. He's hurt that she doubts him. Sarah decides to abort the baby. Kylie discovers about the pregnancy and persuades her not to go through with the termination. Finding out what's happened, David is furious with his wife's interference and thinks there's no trust left in their marriage. He leaves her and lives with Audrey. The rest of the family find out about the pregnancy. Gail and Audrey are angry with her, and Gail tells Billy to mind his own business when he tries to help. Feeling sorry for her after her purse is stolen, David agrees that Marion can see Max over Christmas. Kylie tries to reconnect with David, but he remains cold with her. On Christmas Day, she tells him how much she loves him, and they kiss passionately.
Craig endures a family meal with Caitlin as a guest where Beth embarrasses him by showing her his baby photos. Caitlin invites him round to her house when her dad is out and he makes an excuse, scared that she wants to have sex. She's annoyed that he misconstrued her intentions. Nevertheless, she visits him on Christmas Day.
Carla and Nick become engaged. Gail isn't happy at the news. Carla asks Roy to give her away.
Michael is embarrassed when Dee nominates him for the

Weatherfield Good Samaritan Awards

. He confides in Gail the truth and is counselled to be upfront with Eileen. Drunk, he bins the invitation but a baffled Eileen retrieves it and accepts in Michael's name. He refuses to go but Dee guilt-trips him into changing his mind. With Eileen's help, the Gazette writes an article on him. Dee's neighbour, Patricia, sees it and recognises Michael as the man who burgled Dee's house. He's humiliated at the awards when the two women accuse him. Gail persuades Dee not to report Michael to the police.
Tracy grows tired of her business and Robert suggests she takes up something she's always wanted to do and puts flowers in the shop to persuade her to convert it into a florist. Although initially hostile, she comes round to the idea.
In Highfield Prison, a vengeful Rob reads a Gazette story about Johnny attending an industry do. Bitter that Tracy and Carla are living out their lives while he is incarcerated, he sends Johnny a visiting order. Johnny is rocked to be told by Rob that he knows he's Carla's natural father but refuses to pay him £10,000 blackmail money that he demands. Johnny's parting shot is to tell Rob how happy Tracy is with Robert. Unnerved by Rob's allegation of something he always suspected himself, Johnny obtains a DNA kit, together with a sample from an unwitting Carla, and sends it off for analysis. The result, received just after Christmas, is a positive match. Carla is stunned by the revelation, knowing that Johnny left her to be brought up by dreadful parents, and she and Michelle are disgusted by Johnny taking a DNA sample without her knowing. Nick and Roy find out but beg her not to be vengeful and tell Kate and Aidan. Carla slaps Johnny when he tries to talk to her.
Rob also sends Tracy a visiting order. She goes without telling anyone. He lies that he still thinks about her. She makes return visits but says nothing about being with Robert, even though Johnny has already informed him. Furious with her deceit, he lies that there are good grounds for him winning an appeal against his sentence, and he wants to start over with her again. Still deeply in love with him, Tracy agrees. His trap sprung, Rob sends Robert a visiting order and tells him face to face how Tracy is stringing him along. In the meantime, Tracy finds an engagement ring that Robert has bought and expects a proposal on Christmas Day but instead is presented with an accusation of being unfaithful in front of the Rovers regulars, and the news that they are finished. Ashamed of her, Ken throws her out. Visiting Rob again, he tells her how he set her up and she attacks him, having to be dragged out. Robert moves out of No.1 and starts to become friendly with Leanne, much to Tracy's anger.
Even though she knows about Kate's engagement, Sally tries to matchmake between her and Sophie, annoying her daughter with her interference. She reads her mother the riot act to stop her interference.
Robert acts as a mentor to Simon with his continuing counselling sessions.
Audrey grows concerned that Nessa will hurt Ken as she has so many others in the past. Cathy thinks her sister is trying to change him instead of accepting him as he is. Nessa spends the night at No.1. Roy suggests she gets Amy on her side, but the girl only ends up threatening her if she hurts her beloved granddad. Audrey scuppers Nessa's plans to attend Nick and Carla's engagement party with an awful hairdo. Nessa falls off her bike when she and Ken go out cycling. She pushes Ken into hosting a New Year's Eve party on a Hawaiian theme. Audrey tries to convince Ken that Nessa is not the one for him.
Liz, Erica and Anna plan to go on a singles night, but Liz drops out. Erica suggests to Kevin that he should live a bit, and as a result he also attends the singles' night. Anna and Kevin compare notes as they keep going back to meet others. Kevin ends up with chatterbox Joanne while Anna's date Glen bores her. She realises that she's falling for Kevin.
Mary rejects Brendan's attempts to pick up where they left off, refusing to be his mistress. Nevertheless, she goes to an Inexplicable convention in Warrington with him, rejecting Rita's warnings that Brendan will never leave his wife. He stands her up on Christmas Day but meets up with her on New Year's Eve.
Dev isn't pleased when Max upstages Aadi and Asha Alahan in the Bessie Street School nativity play with an ad-libbed line as the innkeeper.
Eva flirts with Aidan at the Underworld Christmas party. He is pleased to overhear her say that she and Jason are definitely over, and they get together at the Rovers' New Year's Eve party.
Tired of the gym, Zeedan works for Robert and Leanne at the bistro as a chef.
Chesney and Sinead go to Portugal though Sinead doesn't enjoy the trip.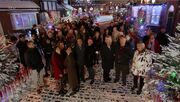 Hope's special Christmas begins when Kirk, Beth and Sinead transform No.9 into a magical grotto for her but Tyrone is hurt as he wanted to do it for the girls himself. Hope picks up an infection and ends up in hospital where Fiz fears she'll remain over Christmas. Tyrone insists the Lapland project goes ahead despite worrying that it will come to nothing. Hope is released on Christmas Eve to a lavishly decorated street that all the residents enjoy on the day after. Tyrone proposes on one knee to Fiz and is accepted. Hope's treatment works and her tumour is now operable, but Tyrone has amassed £10,000 in debts, partly on Lapland, and he starts to be chased up for repayment. Kevin gives him some money, provide he is upfront with Fiz but he fails to keep the promise.
Sally asks Anna to break the news to Faye that she and Tim wish to spend their first Christmas alone, but their plans are scuppered when Izzy falls ill and Kevin's turkey is frozen, resulting in a full house after all.
Steve stays on in Spain as Andy has broken his leg.
Kate and Aidan set up a friendly table tennis tournament with Underworld clients Richie and Julia O'Driscoll. The staff practice hard, though Aidan throws his game order to get an important contract from their firm.
Caz returns for Christmas and New Year before flying out to Cyprus.
Emily finds out that Spider Nugent is teaching in Peru and enthused by his example, she decides to go out there herself and join him.
Who lives where
Coronation Street
Rosamund Street
Victoria Street
Victoria Court
Others
Awards and nominations
BAFTA
Ceremony held on 10th May 2015
British Soap Awards
Ceremony televised on 21st May 2015
National Television Awards
Ceremony held on 21st January 2015
Most Popular Serial Drama: Coronation Street (Nominee)
A special tribute to Anne Kirkbride who had died two days previously was presented by William Roache
Royal Television Society
Ceremony held on 17th March 2015
Soap and Continuing Drama: Coronation Street (Nominee)