This wiki was created on 21st May 2008, and currently has 23,645 articles.
If you wish to contribute, please read our manual of style first.
Pages which need creating are listed as "wanted pages" below
Overview | Browse | Categories | Wanted pages | Users | Discussion | To do list | Random page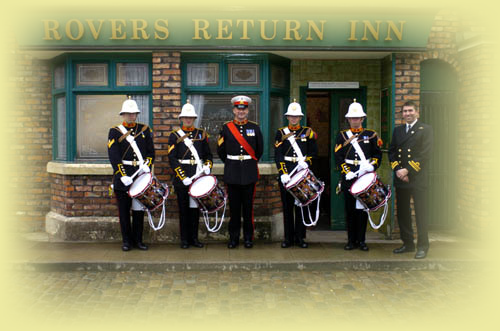 Coronation Street is a British soap opera which chronicles the lives of the residents of a backstreet terrace in Weatherfield, a fictional town in the north of England. Created by Tony Warren and produced by Granada Television and then ITV plc for the country's main commercial network, it was first transmitted on 9th December 1960 and is the world's longest-running television drama series.

~ 1972 ~
The main addition to the cast was Barbara Mullaney as Rita Littlewood. Although this was eventually revealed to be the same character Mullaney played in Episode 415 in 1964, the role was originally an entirely new one named Mrs Bates, who had a husband named Harry and two children. It was only after Mullaney had been playing the part for several weeks that producers decided to link her characters together, giving Mrs Bates the first name Rita and tweaking her background, making her Harry's common-law wife and not the children's biological mother. This allowed writers to phase out the Bates family and instead concentrate on Rita's cabaret career and her romance with Len Fairclough. By the end of the year, Rita and Len were established as the programme's new power couple.
An expansion of the Grape Street set occurred with the construction of the rears of the houses, the back yards and the ginnel. These locations had rarely been seen since the debut of the outdoor set in 1968, as Coronation Street abandoned studio recording for scenes set outdoors at the same time. Episode 1245 on 20th December was the first episode to include a ginnel scene.
To celebrate 60 years of Coronation Street on television, we're going through the programme's entire history a year at a time. The full version of this article can be found here. Check back on 1st April for 1973!

Amy Barlow
Amy Barlow is the daughter of Steve McDonald and Tracy Barlow, and half-sister to Emma Brooker and Oliver Battersby. As a newborn in 2004, Amy was sold to Roy and Hayley Cropper, who had been fooled by Tracy into believing that Roy was her biological father. However, after handing the baby over Tracy had a change of heart and exposed Steve as the real father at his and Karen McDonald's wedding. Tracy spent the next couple of years pursuing Steve, using Amy as a pawn to sabotage his other relationships. Ultimately Tracy managed to worm her way back into Steve's life. When they became a couple again in 2017, Amy found it hard to get used to them not being at each other's throats. In recent years, Amy has been impregnated at fourteen by Tyler Jefferies, had an abortion, and become close to her half-sister Emma Brooker. Like her mother, Amy doesn't suffer fools gladly, though she is kinder and more sensitive than Tracy. Currently attending Weatherfield High, she is friends with Asha Alahan and Summer Spellman and plays the violin. She lives at 15a Victoria Street with Tracy, Steve and her grandmother Liz McDonald.
Previous featured characters: Bethany Platt; Mavis Wilton; Billy Walker; David Barlow; Maggie Cooke; Steph Barnes.


"Tell me summat, why is your Jack, who's supposed to be best man - God 'elp us all - wearing that terrible suit of 'is? You know the one, it's the way I always imagine Engelbert 'umperdink's pyjamas must look."
Bet Lynch to Vera Duckworth
Refresh for another quote

10th August 1979: Industrial action within ITV resulted in the channel being off-air until 24th October. No episodes of Coronation Street were made or broadcast until the dispute was resolved. The strike by many of ITV's technical staff came about after the company rejected demands from unions for higher pay increases to keep up with rabid inflation rates of the late 1970s. The last episode of Coronation Street to be broadcast before the strike was Episode 1935. When the strike was resolved, ITV began broadcasting again with Julie Goodyear and Peter Adamson filming a special scene, mostly in-character, reminding viewers of current storylines before the transmisson of the next episode. The 11 weeks of the 1979 strike were the longest Coronation Street has been off-screen in the UK since it began in 1960.

Coronation Street transmission patterns by country:
Africa, the Middle East and Asia
United Kingdom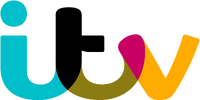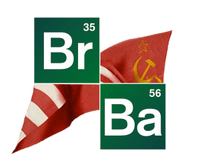 *Disclosure: Some of the links above are affiliate links, meaning, at no additional cost to you, Fandom will earn a commission if you click through and make a purchase. Community content is available under
CC-BY-SA
unless otherwise noted.