This wiki was created on 21st May 2008, and currently has 23,807 articles.
If you wish to contribute, please read our manual of style first.
Pages which need creating are listed as "wanted pages" below
Overview | Browse | Categories | Wanted pages | Users | Discussion | To do list | Random page

Coronation Street is a British soap opera which chronicles the lives of the residents of a backstreet terrace in Weatherfield, a fictional town in the north of England. Created by Tony Warren and produced by Granada Television and then ITV plc for the country's main commercial network, it was first transmitted on 9th December 1960 and is the world's longest-running television drama series.

~ 2007 ~
Following the addition of the Connors in 2006, producer Steve Frost created a second family in the Mortons, the largest in the programme's history. Single father Jerry Morton, played by former Brookside regular Michael Starke, bought the empty bakery at 18 Victoria Street in January ahead of the family's arrival as the new residents of No.6 in March. The clan was comprised of Jerry, older daughter Jodie, twins Mel and Darryl, younger daughter Kayleigh and granddad Wilf. The Mortons' storylines focused on Jerry's inability to control his children while running the family business, kebab shop Jerry's Takeaway.
In the spring, filming began on a major storyline where Freddie Peacock was snatched from his bed by Casey Carswell. The plan was for Freddie to be missing for months, with one scene showing Ashley and Claire at a press conference appealing for information. In May, following the disappearance of Madeleine McCann in Portugal, producers decided that it would be inappropriate to broadcast the recorded material and six episodes were reshot with the new scenes showing Freddie being found abandoned in a park after a few days.
To celebrate 60 years of Coronation Street on television, we're going through the programme's entire history a year at a time. The full version of this article can be found here. Check back on 27th November for 2008!

Summer Spellman
Summer Spellman is the teenage ward of vicar Billy Mayhew. The adopted daughter of Billy's old flame Drew Spellman, Summer lost the only parent she'd ever known in 2017 when Drew died from complications caused by cancer. In accordance with Drew's wishes, upon his death the twelve-year-old was placed in the guardianship of Billy and his partner Todd Grimshaw, living at 19a Rosamund Street. The transition was difficult for all concerned, and within months Todd had abandoned Billy and Summer. Since then, Summer has helped Billy beat a drug habit and get his life back on track. Mature for her age due to the traumas she has suffered, Summer is a morose but intelligent girl, and a close friend of Amy Barlow and Asha Alahan. She continues to live in Rosamund Street with Billy and his boyfriend Paul Foreman.
Previous featured characters: Amy Barlow; Bethany Platt; Mavis Wilton; Billy Walker; David Barlow; Maggie Cooke.

"No, he doesn't really swallow them... it won't put the punters off... your sales of chicken in a basket will not plummet... no, it is not cruel to the hamsters, why it's the best act since Murphy's Educated Chickens."
Alec Gilroy making a phone call to try and get someone to book a disappearing hamster act
Refresh for another quote

Current week
Mon 23rd Nov (19.30 • 20.30)
Wed 25th Nov (19.30 • 20.30)
Fri 27th Nov (19.30 • 20.30)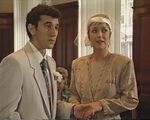 25th November 1994: Following her divorce from Ken in February 1992, Deirdre Barlow had once again been a single woman and had enjoyed - or endured - relationships with Phil Jennings and Doug Murray. After a period of looking after her ill mother away from Weatherfield she took a holiday to Morocco where she had a romance with a twenty-one year old waiter named Samir Rachid. To everyone's surprise, he followed her back to England where he was greeted with guarded suspicion by almost everyone in the Street. When they announced their engagement, there were few cries of congratulation and Tracy Barlow especially was opposed to the match, thinking that her mother being married to a younger man was disgusting. She refused to go to the wedding but in the end couldn't keep away though she wouldn't congratulate Samir and left the registry office in tears. The day had a happier ending though when they returned to a surprise reception in the Rovers, thrown at the last minute by Bet Gilroy.

Coronation Street transmission patterns by country:
Africa, the Middle East and Asia
United Kingdom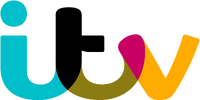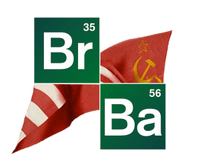 *Disclosure: Some of the links above are affiliate links, meaning, at no additional cost to you, Fandom will earn a commission if you click through and make a purchase. Community content is available under
CC-BY-SA
unless otherwise noted.