This wiki was created on 21st May 2008, and currently has 23,622 articles.
If you wish to contribute, please read our manual of style first.
Pages which need creating are listed as "wanted pages" below
Overview | Browse | Categories | Wanted pages | Users | Discussion | To do list | Random page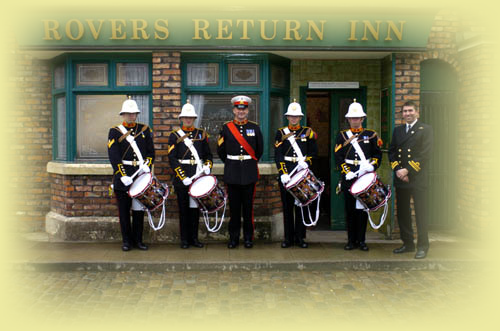 Coronation Street is a British soap opera which chronicles the lives of the residents of a backstreet terrace in Weatherfield, a fictional town in the north of England. Created by Tony Warren and produced by Granada Television and then ITV plc for the country's main commercial network, it was first transmitted on 9th December 1960 and is the world's longest-running television drama series.

~ 1986 ~
The centrepiece of the year was the fire at the Rovers Return. It had previously been decided to modernise the pub's interior, and at first the plan was simply to have the brewery carry out a routine redecoration. Storyliners Tom Elliott and Paul Abbott, when beginning to plot the Rovers-less episodes, pitched the idea of having a fire instead as a way of explaining why the pub was out of bounds for so long.
The blaze was started accidentally by Jack Duckworth, who bodged the fusebox in the Rovers' cellar in the previous episode when the regulars had a sing-song in the pub. In the programme's most elaborate stunt sequence of the decade, Bet Lynch was trapped upstairs while outside the residents mounted a rescue. Julie Goodyear's fire-proofed night-dress caught fire during the recording of the scene, but the actress was unharmed. The sense of occasion was underlined when the episode was given a unique title sequence and was repeated the following evening. In addition, the outdoor scenes were shot on outside broadcast video instead of the usual 16mm film, giving the proceedings a greater sense of immediacy. This practice would be adopted full-time in 1988. When the Rovers re-opened on 13th August, it had lost the select function room, with the public and snug knocked into one and three upholstered seating areas added, along with several more minor changes.
To celebrate 60 years of Coronation Street on television, we're going through the programme's entire history a year at a time. The full version of this article can be found here. Check back on 8th July for 1987!

Amy Barlow
Amy Barlow is the daughter of Steve McDonald and Tracy Barlow, and half-sister to Emma Brooker and Oliver Battersby. As a newborn in 2004, Amy was sold to Roy and Hayley Cropper, who had been fooled by Tracy into believing that Roy was her biological father. However, after handing the baby over Tracy had a change of heart and exposed Steve as the real father at his and Karen McDonald's wedding. Tracy spent the next couple of years pursuing Steve, using Amy as a pawn to sabotage his other relationships. Ultimately Tracy managed to worm her way back into Steve's life. When they became a couple again in 2017, Amy found it hard to get used to them not being at each other's throats. In recent years, Amy has been impregnated at fourteen by Tyler Jefferies, had an abortion, and become close to her half-sister Emma Brooker. Like her mother, Amy doesn't suffer fools gladly, though she is kinder and more sensitive than Tracy. Currently attending Weatherfield High, she is friends with Asha Alahan and Summer Spellman and plays the violin. She lives at 15a Victoria Street with Tracy, Steve and her grandmother Liz McDonald.
Previous featured characters: Bethany Platt; Mavis Wilton; Billy Walker; David Barlow; Maggie Cooke; Steph Barnes.




7th July 1975: Deirdre Hunt and Ray Langton got married at Weatherfield Registry Office. Guests included Blanche Hunt, Len Fairclough, Jerry Booth and Rita Littlewood. Deirdre and Ray had decided to marry a week before after making up when Ray taunted Deirdre over Billy Walker breaking his and Deirdre's engagement. The news surprised everyone close to the couple, particularly Deirdre's mother Blanche, who thought she was a fool to marry Ray as they had never got along since Deirdre started working as a secretary at the Builders' Yard. The Langtons had a happy start to their marriage and their daughter Tracy was born in 1977.

Coronation Street transmission patterns by country:
Africa, the Middle East and Asia
United Kingdom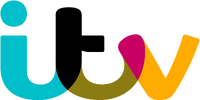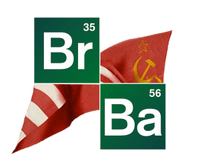 *Disclosure: Some of the links above are affiliate links, meaning, at no additional cost to you, Fandom will earn a commission if you click through and make a purchase. Community content is available under
CC-BY-SA
unless otherwise noted.