This wiki was created on 21st May 2008, and currently has 25,036 articles.
If you wish to contribute, please read our manual of style first.
Pages which need creating are listed as "wanted pages" below
Overview | Browse | Categories | Wanted pages | Users | Discussion | To do list | Random page
RIP Ernst Walder 17th November 1927 - 6th September 2021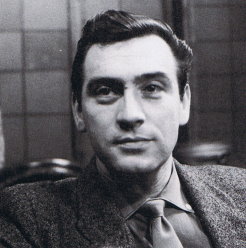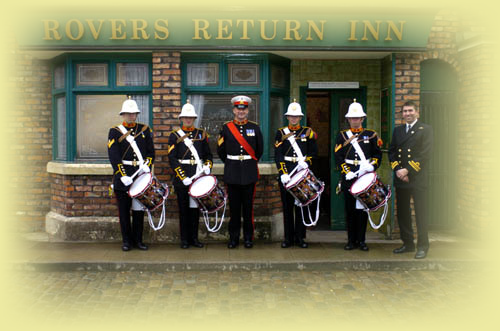 Coronation Street is a British soap opera which chronicles the lives of the residents of a backstreet terrace in Weatherfield, a fictional town in the north of England. Created by Tony Warren and produced by Granada Television and then ITV plc for the country's main commercial network, it was first transmitted on 9th December 1960 and is the world's longest-running television drama series.


25th June 1979: Short-notice work commitments meant Len Fairclough had to pull out of a caravan holiday with wife Rita in Morecambe, but Rita angered Len by inviting Bet Lynch instead. In Morecambe, Bet enjoyed flirting with two men, but Rita did her best to put them off. When she finally relented, letting them stay the night in the caravan - but only because she and Bet were scared of prowlers - Len showed up, creating a difficult situation for Rita to explain away. Len ended up going fishing with the men, leaving Bet and Rita to their own devices.
Zoe Tattersall
Zoe Tattersall was the young mother of Shannon Tattersall who left Weatherfield to join the religious "Cult of Nirab" after her daughter's tragic death in 1998. Becoming pregnant at sixteen after growing up in care, Zoe did not feel able to provide for Shannon and struck a deal to sell her to the childless Malletts after they took her in at 9 Coronation Street. However, soon after the baby was born, Zoe reclaimed her daughter and reconciled with her biological father, Liam Shepherd. Shannon's death at eight months old caused Zoe to have a mental breakdown, with the grieving mother kidnapping Morgan Middleton and attempting suicide. She later found solace with the Etheric Foundation, becoming indoctrinated into the cult. She left the street for a new life in America with her new friends.
Previous featured characters: Ivy Brennan, Oliver Battersby, Summer Spellman, Amy Barlow; Bethany Platt; Mavis Wilton.



This week on
:
Episode 4958 (29th December 2000) - Episode 4965 (10th January 2001)
Coronation Street transmission patterns by country:
United Kingdom