This wiki was created on 21st May 2008, and currently has 25,055 articles.
If you wish to contribute, please read our manual of style first.
Pages which need creating are listed as "wanted pages" below
Overview | Browse | Categories | Wanted pages | Users | Discussion | To do list | Random page
RIP Ernst Walder 17th November 1927 - 6th September 2021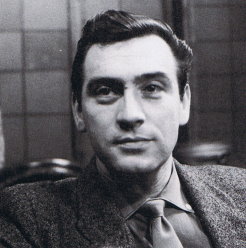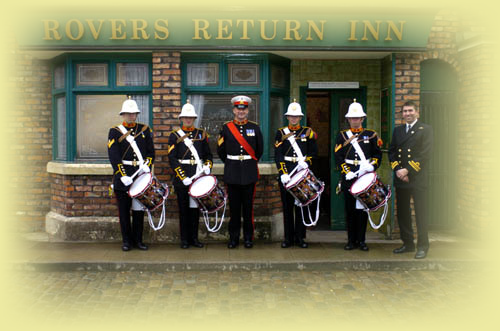 Coronation Street is a British soap opera which chronicles the lives of the residents of a backstreet terrace in Weatherfield, a fictional town in the north of England. Created by Tony Warren and produced by Granada Television and then ITV plc for the country's main commercial network, it was first transmitted on 9th December 1960 and is the world's longest-running television drama series.

2nd July 2004: Jack Duckworth was relieved when Vera decided to sell the exercise bike she had been making him use to keep fit. He had been so fed up with the bike that he had been paying Tyrone Dobbs to pedal for him to fool Vera. An aging jogger, Ernie Crabbe, appeared in Coronation Street and knocked on the door of No.9, interested in buying the bike. Jack and Tyrone assumed Ernie was buying it for someone else, but he told them he needs to get into shape for a bowls tournament - the grand prize was crate of ale, which certainly piqued Jack's interest, enough to try to set up a team himself. Ernie Crabbe was played by comedian Norman Wisdom.
Zoe Tattersall
Zoe Tattersall was the young mother of Shannon Tattersall who left Weatherfield to join the religious "Cult of Nirab" after her daughter's tragic death in 1998. Becoming pregnant at sixteen after growing up in care, Zoe did not feel able to provide for Shannon and struck a deal to sell her to the childless Malletts after they took her in at 9 Coronation Street. However, soon after the baby was born, Zoe reclaimed her daughter and reconciled with her biological father, Liam Shepherd. Shannon's death at eight months old caused Zoe to have a mental breakdown, with the grieving mother kidnapping Morgan Middleton and attempting suicide. She later found solace with the Etheric Foundation, becoming indoctrinated into the cult. She left the street for a new life in America with her new friends.
Previous featured characters: Ivy Brennan, Oliver Battersby, Summer Spellman, Amy Barlow; Bethany Platt; Mavis Wilton.



This week on
:
Episode 4966 (12th January 2001) - Episode 4974 (26th January 2001)
Coronation Street transmission patterns by country:
United Kingdom