THANK YOU FOR VOTING IN OUR 60th ANNIVERSARY CHARACTER MEGAPOLL! THE SURVEY IS NOW CLOSED. STAY TUNED FOR THE RESULTS LATER THIS YEAR.


This wiki was created on 21st May 2008, and currently has 23,692 articles.
If you wish to contribute, please read our manual of style first.
Pages which need creating are listed as "wanted pages" below
Overview | Browse | Categories | Wanted pages | Users | Discussion | To do list | Random page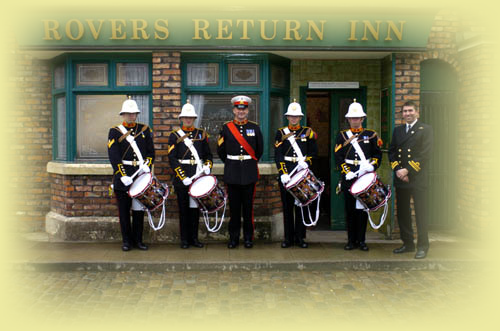 Coronation Street is a British soap opera which chronicles the lives of the residents of a backstreet terrace in Weatherfield, a fictional town in the north of England. Created by Tony Warren and produced by Granada Television and then ITV plc for the country's main commercial network, it was first transmitted on 9th December 1960 and is the world's longest-running television drama series.

~ 1998 ~
Brian Park announced that he was stepping down as producer in April, feeling that he'd accomplished what he set out to do. His replacement was David Hanson, who received his first credit on 6th December. Coronation Street's former executive producer Carolyn Reynolds returned to her old role at the same time.
The most noteworthy character created this year - and Park's proudest achievement on the programme - was Hayley Patterson, a new Firman's Freezers recruit who, upon starting a romance with Roy Cropper, confessed to him that she was a pre-op trans woman. Before Hayley, Coronation Street had never featured an LGBT character and ITV had started making enquiries about whether they planned to introduce one. Script editor Ann McManus pitched the character as a way to have the programme be seen to be leading the way instead of chasing the other soaps' coattails. Julie Hesmondhalgh and David Neilson filmed scenes in Amsterdam when Hayley went there to complete her transition, with Roy joining her there and the couple returning together to Weatherfield. Despite the initial focus on Hayley's transgenderism and the difficulties she faced in her everyday life, writers were careful to avoid having it define Hayley's character. Her warm personality and friendships were established before revealing the truth to the audience, and over time her transgenderism was mentioned less and less.
To celebrate 60 years of Coronation Street on television, we're going through the programme's entire history a year at a time. The full version of this article can be found here. Check back on 30th September for 1999!

48 | Yasmeen Metcalfe
Profile: Yasmeen is the co-owner of Speed Daal along with her husband Geoff and granddaughter Alya. A former librarian, Yasmeen was made redundant with the closure of Weatherfield Community Library in 2014. As the Nazirs - Yasmeen, her first husband Sharif, their widowed son Kal, and grandchildren Alya and Zeedan - moved into 6 Coronation Street, Yasmeen tried her hand at running the new community centre, Jamila House. Gradually Yasmeen was left alone as Kal was tragically killed in the Victoria Court fire in 2015 and the following year Yasmeen kicked Sharif out over his seven-year affair with her friend Sonia Rahman. In 2018, she married Geoff Metcalfe, a man who doted on her but had a controlling nature. In 2020, when threatened by Geoff Yasmeen stabbed him in the neck, unable to bear his abuse any more. He recovered, but Yasmeen is currently in Norcross Prison awaiting trial for attempted murder.
Did you know? The character was introduced to the series as part of the show's first Muslim family.
Played by: Shelley King
For Coronation Street's 60th anniversary, you rated all 373 regular characters in the programme's history.
Come back tomorrow to find out who came 47th!


Current week
Mon 28th Sep (19.30 • 20.30
Wed 30th Sep (19.30 • 20.30)
Fri 2nd Oct (Hour-long episode)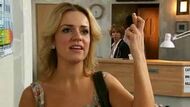 27th September 2010: Despite suffering the mother-in-law from hell for many years, Gail McIntyre appears to have learned no lessons from her experiences and has interfered in the love life of her children on many occasions, even when it has got her into deep trouble. As case in point was son Nick's relationship with Natasha Blakeman. She found herself pregnant by Nick but when he finished with her, she aborted the baby. Nick then changed his mind as he wanted to be a dad and, deeply in love, she maintained the pretence that she was still expecting. Gail disliked Natasha and, suspecting something was wrong, used her position as receptionist at the health centre to look at the girl's confidential medical records. When she promptly told Nick what she had found, he once again finished with Natasha and, after a failed suicide bid, she decided to leave the Street but not before she had made several calls to settle old scores. The last one was to the health centre where she made sure Dr Matt Carter knew exactly what Gail had done with accessing privileged information. He sacked Gail on the spot and Natasha departed in triumph, wishing her a good life - but with her fingers firmly crossed!

Coronation Street transmission patterns by country:
Africa, the Middle East and Asia
United Kingdom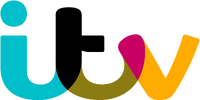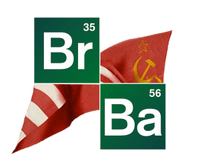 *Disclosure: Some of the links above are affiliate links, meaning, at no additional cost to you, Fandom will earn a commission if you click through and make a purchase. Community content is available under
CC-BY-SA
unless otherwise noted.