1 Coronation Street is the first house going east in Coronation Street and is located between the Rovers Return Inn and 3 Coronation Street.
For most of the time since its construction in 1902, No.1 has been the domain of Albert Tatlock or Ken Barlow. Albert moved in along with his wife Bessie after World War I in 1919 and stayed there until his death in 1984, aged 88. Ken was the husband of Albert's late niece Valerie, and kept Albert company at No.1 during Albert's old age. Albert came to look upon Ken as a son and sold the house to him in 1983, by which time Ken's wife Deirdre and daughter Tracy were living there.
With one brief exception, No.1 has been the Barlow family home since Albert's death. For most of that time, it has been owned by Ken and inhabited by Ken and Deirdre, with the various members of their extended family coming and going, including Tracy, Peter, Susan, Amy and Adam Barlow, Blanche Hunt, Samir Rachid, and Denise and Daniel Osbourne.
The only time it was not in the Barlow name was a period between 1994 and 1995 after Deirdre sold up to Mike Baldwin. During that time, Mike rented No.1 to Tricia and Jamie Armstrong. Mike sold the house to Ken, who has owned it since then. The current residents are Ken, Steve and Tracy.
History
Construction
1 Coronation Street was built over a two-year period along with the rest of Coronation Street and Mawdsley Street, beginning in 1900. The house's original configuration was a front parlour, hallway/stairs, kitchen and scullery on the ground floor, a landing and three bedrooms on the upper floor, and an outside lavatory and coal hole in the back yard. No.1 shared its layout with Nos. 5, 9 and 13 in having its staircase to the right of the rooms (the other houses in the street were mirror images).
On 9th August 1902, the Grimshaws, the first family to live in Coronation Street, moved into No.1.
Modifications
In 1960, 1 Coronation Street was a house befitting the elderly couple who lived there. The scullery had been converted into a kitchen and the back room turned into a dining room, but the decor was old-fashioned, with Albert Tatlock retaining Dinky Low's sideboard which was given to him when he moved into the house in 1919, and a monolithic mantlepiece - the room's central feature - looming over the table. Albert was happy with No.1 the way it was and, particularly after wife Bessie's death, made few changes to the house.
One thing which did interest Albert was gardening. In 1964, he planned to turn No.1's yard into a garden and got Stan Ogden to help him lift the flagstones. They uncovered a bomb, dropped there during the Manchester Blitz, which was defused by the army. Albert gave up his plans for a garden and got an allotment instead.
When Albert had to share his house with someone, their opinions about its decor were rarely flattering. In 1969, Albert's housekeeper Effie Spicer decorated the house as a surprise for him, resulting in Albert throwing her out. Susan Barlow found No.1 depressing, causing Bet Lynch to offer to decorate it for Albert, although he said he'd do it himself. Ken Barlow too hated the antique look of the house and in 1973 decorated the downstairs rooms and put in a new cooker. Jerry Booth installed the cooker but didn't seal the pipe properly, which resulted in Albert being gassed and hospitalised.
In 1981, the front parlour was converted into a bedroom for Albert as Ken and Deirdre Barlow had just married and decided to live at No.1 with Deirdre's daughter Tracy Langton. Bert Tilsley decorated the house at the same time, but got into trouble with the DHSS for doing so as he had been paid £30 for the job while claiming dole. Two years later, the Barlows bought the house and modernised the kitchen, and decorated the back room again in 1984; they had cancelled their plans to buy a house in Buxton Close to buy No.1 and Deirdre was determined not to live in a "museum" of a house.
Further decorations took place in the kitchen in 1990 - after it was gutted by a chip pan fire inadvertently caused by Tracy - the back room in 1995, 1996 and 2004, and the front room in 2009. In 2011, Becky McDonald smashed her way into No.1 with a sledgehammer in an attempt to get to Tracy and kill her for contacting Social Services over her and Steve McDonald paying Kylie Turner to leave Becky's nephew Max Turner in their care. Becky smashed the front door and the table and chairs before Steve told her that he was the one who told Social Services, causing her to back down.
Furniture-wise, the back room has kept the same layout consisting of the mantelpiece with table and chairs, and a sofa parallel to the door to the hall, and, of course, Albert's old sideboard.
List of owners and residents
Owners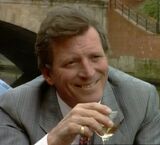 1994-1995 - Mike Baldwin
Mike bought No.1 intending to sell it but rented it out instead. After seven months, he sold it to Ken Barlow.
1995 to present - Ken Barlow
Ken bought back No.1 after reconciling with Denise Osbourne, mother of his young son Daniel, and the three lived there for a short time until Ken found out about Denise's affair with Brian Dunkley. After Denise won custody of Daniel, Ken continued living at No.1 alone until his reconciliation with ex-wife Deirdre and the pair re-married in 2005. He has owned it ever since.
Residents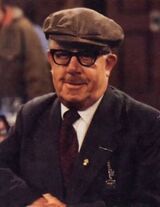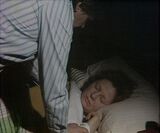 1995-1996 - Denise Osbourne
Mother of Ken's son Daniel. Denise tried make a go of it with Ken and Daniel at No.1 but her relationship with her brother-in-law Brian Dunkley caused Ken to throw her out.
1995-1996 - Daniel Osbourne
Ken and Denise's son. Denise left Daniel with Ken when she left but when she returned later in the year, she lied to the courts that they had always agreed that she would come back and take custody of him. Ken was forced to settle with her out of court and Daniel left to live with Denise.
1996 - Kelly Thomson
Daniel's live-in nanny. Kelly moved to Scotland with the Osbournes when Denise was granted custody of Daniel so that he would have continuity of care.
1999-2004, 2004-2009, 2009-2010 - Blanche Hunt
Deirdre's acerbic mother. Blanche moved into No.1 in 1999, giving Ken and Deirdre little choice in the matter. For the duration of her stay, Blanche's bedroom was in the front room. In 2004, Blanche bought No.7 as a home for Tracy and her daughter, but let it out to Danny Baldwin and family instead after six months and returned to No.1. She briefly left the house again in 2009, this time in disgust when Deirdre and Ken made up after Ken's affair with Martha Fraser, but she had to return after a few days as she couldn't manage the stairs at 9a Rosamund Street. She passed away in 2010, during an extended stay in

Portugal

.
2004-2006, 2007, 2011-2012, 2012-2018, 2020 to present - Amy Barlow
Daughter of Tracy and Steve McDonald. In 2011, Tracy used her knowledge of Steve and Becky McDonald illegally buying Becky's nephew Max Turner from her sister Kylie to blackmail Steve into letting her have Amy full-time.
2005 - Ray Langton
Deirdre's ex-husband and Tracy's biological father. Ray lived at No.1 for the last two weeks of his life, after Emily Bishop became too exhausted to look after him at No.3, as he was ill with stomach cancer. Ray passed away during Ken and Deirdre's wedding reception in the Rovers.
2006-2007 - Adam Barlow
Susan and Mike Baldwin's son, and Ken's grandson. Adam lived with the Barlows after Mike's death. After selling his Underworld shares to Liam Connor, Adam mostly lazed around the house. He left in 2007 to help Peter run a bookies in Portsmouth.
2008, 2010-2011, 2018-2020 - Simon Barlow
Son of Peter and Lucy. Peter got custody of Simon after Lucy's death. Soon after arriving in Weatherfield, Peter and Simon moved into Flat 9a Rosamund Street.
2010-2011 - Leanne Barlow
Wife of Peter. Leanne, Peter and Simon spent a short time living at No.1 while Peter was in a wheelchair and couldn't manage the stairs at the flat.
2011 - James Cunningham
Ken's grandson, whose existence Ken knew nothing of until 2010. Ken readily agreed to put James up while he was working with a local charity, not realising that the charity was a con and James was in on it. James later took out a £50,000 mortgage against No.1 in Ken's name, but Ken found out and ripped up the cheque. Before Ken could take matters further, James knocked him out and fled.
2014 - Rob Donovan
Tracy's boyfriend. He moved out of his flat in Victoria Court so that the couple could save money.
2015 - Brian Packham
Ken's friend and former school colleague. Brian moved in when he planned a reconciliation with former girlfriend Julie Carp.
2015 - Robert Preston
Tracy's ex-husband. The pair reconciled and Robert moved into No.1. Although he intended to propose to Tracy on Christmas Day, Robert learned that she had been visiting Rob Donovan at Highfield Prison, with a promise of resuming their relationship. A devastated Robert then moved out of the house.
2019-2020 - Claudia Colby
Ken's partner. Claudia moved in, despite having only recently bought a luxury flat within Redbank Apartments. In February 2020, Ken and Claudia decided to sell the house in order to move into a retirement village.
2020 to present - Steve McDonald.
Background information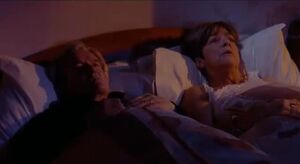 See also